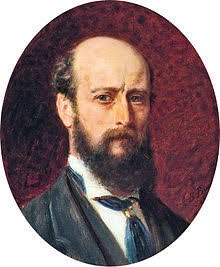 Early Life of John Burgess
John Bagnold Burgess was born on 21 October 1829 in London. He was born into a family of famous artists. Thomas Burgess was his great grandfather and the teacher of Gainsborough. His grandfather William Burgess was a renowned portrait painter and his father Henry William Burgess was a landscape painter to William IV.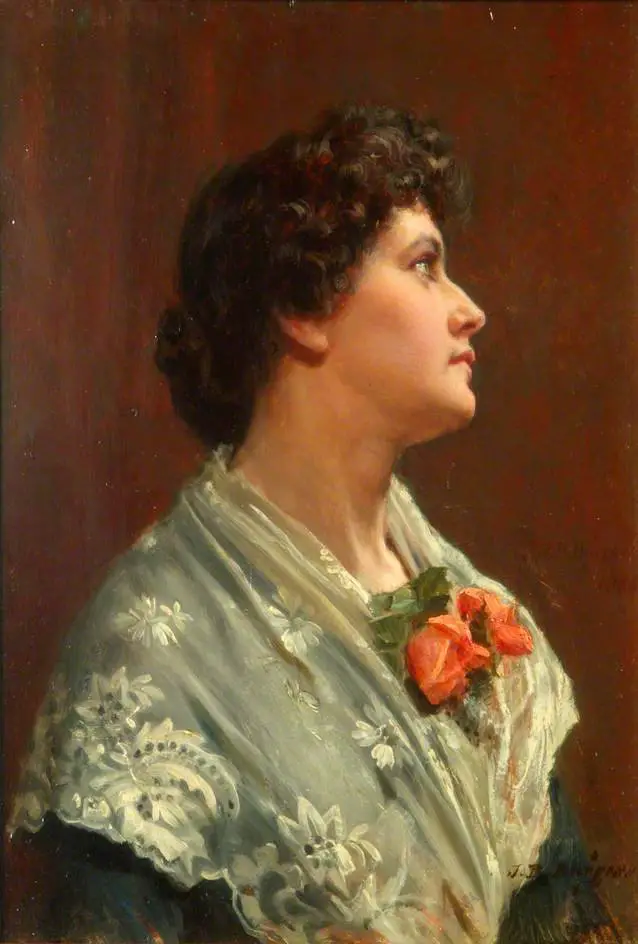 He studied at Brompton Grammar School in London along with Edwin Long and Philip Hermogenes Calderon. At the age of 10, he received art training from a miniature painter William Charles Ross who was also a friend of his father. Burgess went to James Mathews Leigh's art school in Soho in the year 1848.
Career and Famous Work of Arts
Burgess entered the Academy Schools in the year 1849 winning the first-class medal for life drawing and exhibited a picture at the Royal Academy in the year 1850. John began travelling to Spain in the year 1858 and continued to travel almost every year mostly accompanied by a fellow artist and friend Edwin Long.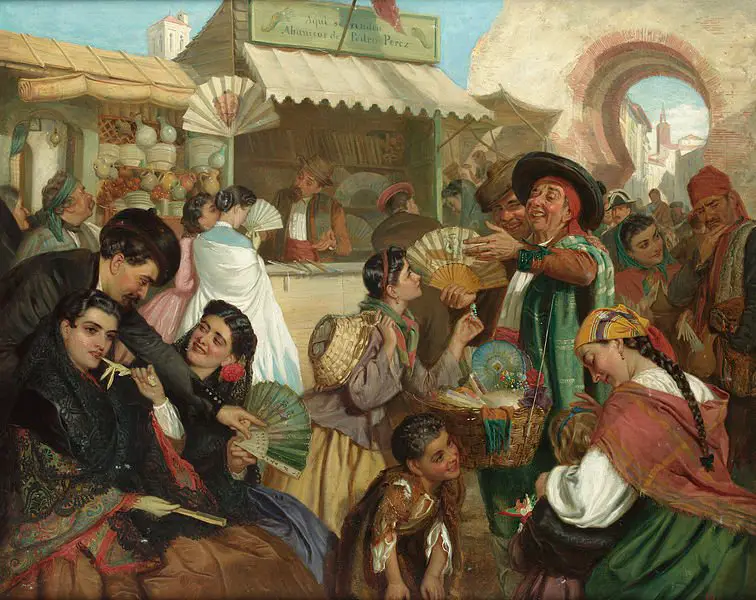 In Spain, he spent his days with people and characters on the street and portrayed characters such as bullfighters, Spanish peasants, handymen. He often spent his time eating their food and living their life. He annually visited Spain for some thirty years and was inspired and influenced by Spanish life and characters. He went to Morocco at least once and made sketches of one or two Moorish pictures and some occasional portraits.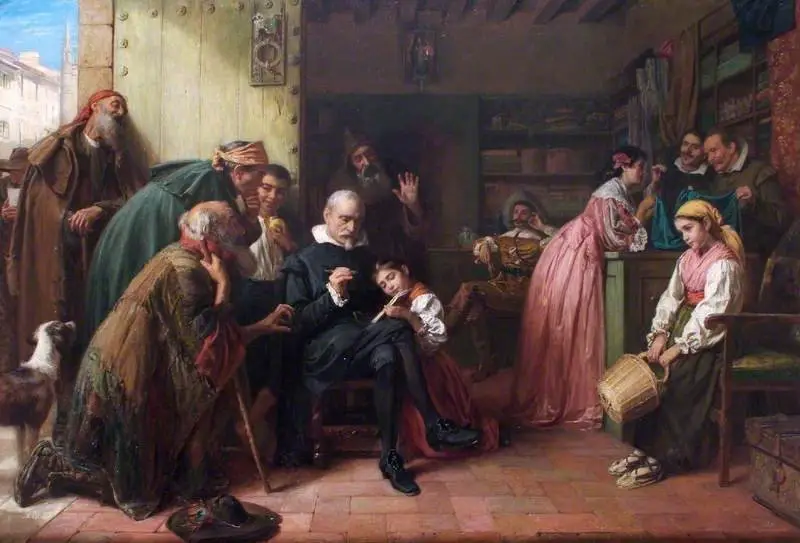 In 1859 one of his pictures called "Castilian Almsgiving" from his visit to the Peninsula appeared at the Academy. His first remarkable success was his "Bravo Toro" in 1865. His other famous works include:
Licensing the beggars in Spain
Licensing Beggars in Spain in 1877
The Letter-Writer in 1882
The Meal at the Fountain: Spanish Merchant students in 1883
The Scramble at the Wedding in 1884
Una Limosnita per el Amor de Dios in 1885
An Artist's Almsgiving in 1886
Freedom of the Press in 1890
A Modern St.Francis in 1891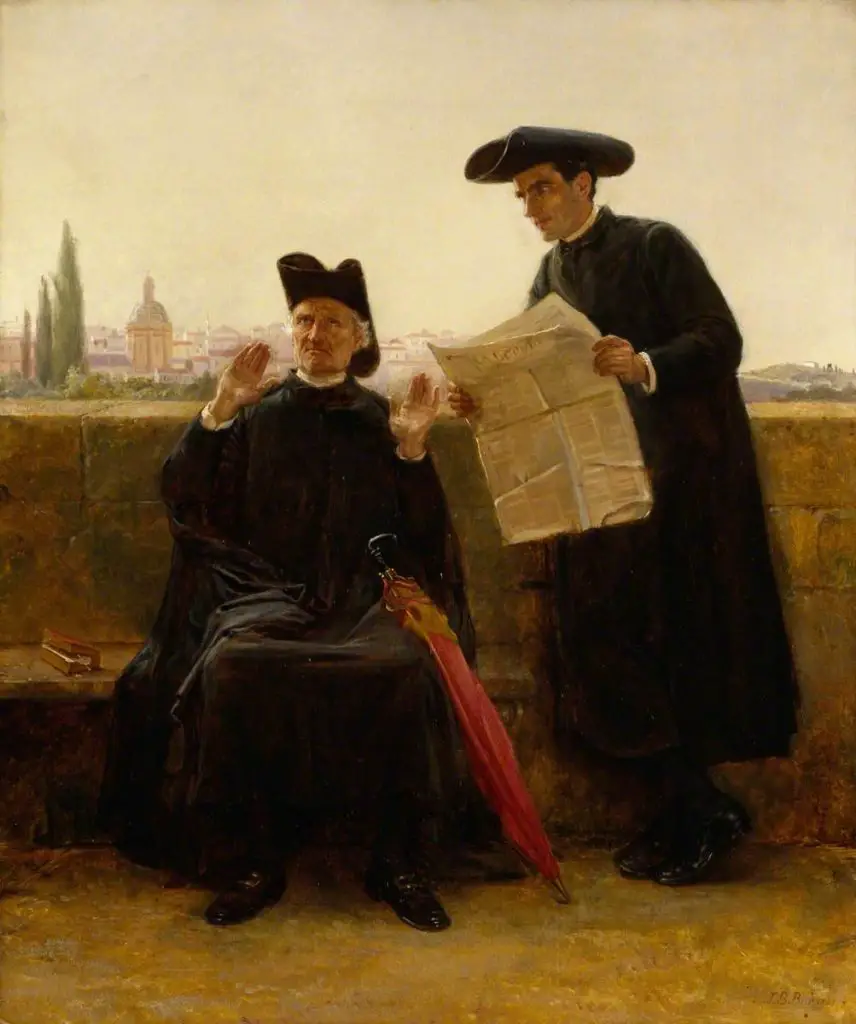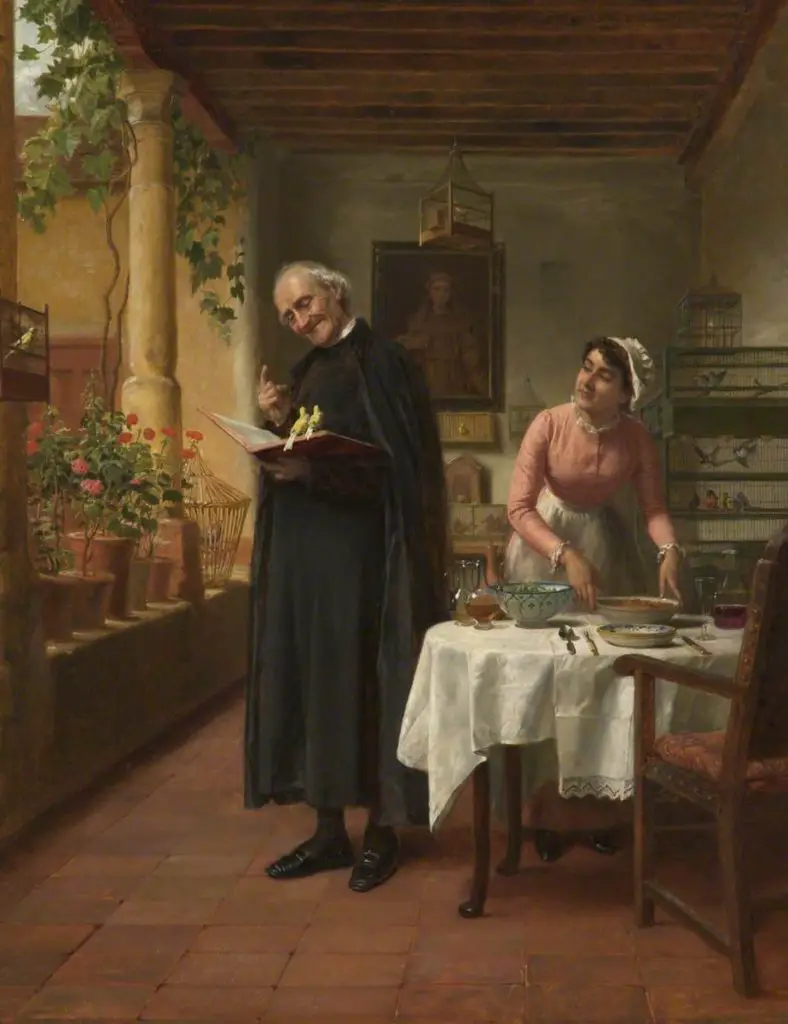 Some other works of John Bagnold Burgess in Aurora Marin Collection include:
• Lady of the Mask
• Cigarette Makers in 1887
• Indecision
• Asking for Alms
• Before the Altar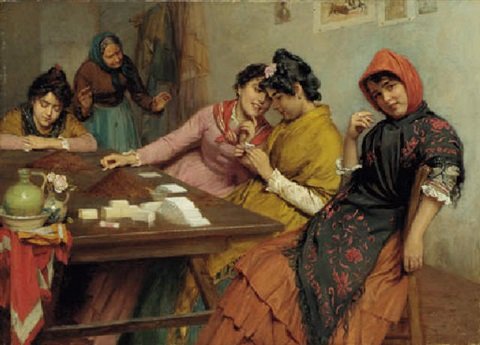 From the year 1870 to 1897 he exhibited around seventy-three pictures at the Royal Academy, fifteen at the British Institution and rest at other institutions.
He was elected as an associate member of the Royal Academy in June 1877 and became a full member in the year 1889.
He also exhibited "Unguitarrista de Sevilla" during the Winter Exhibitions of the Society of British Artists together with Edwin Long. He was highly inspired by studying the works of famous Spanish masters in Prato Museum in Madrid.
Later Years of John Bagnold Burgess
In 1860 he married Sophia Turner, daughter of Robert Turner of Grantham, Lincolnshire. From 1852 each year until his death he regularly contributed to the Academy Exhibitions. He was a well-known English Artist for painting inspired by Spanish subjects.
He suffered from a hereditary Congenital heart disease which led to his death. He died at his residence on Finchley Road, London at the age of 60 on 12 November 1897 and was buried in the Paddington Cemetery at Willesden.