John Collier was a leading English artist and painter. He followed the Pre-Raphaelite style in his paintings and was one of the most prominent portrait painters of his time.
John Collier Biography
He was the member and among the twenty-four founders of the Royal Society of Portrait Painters.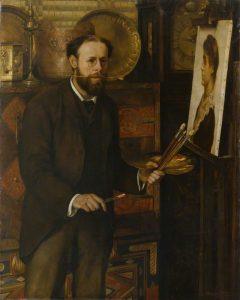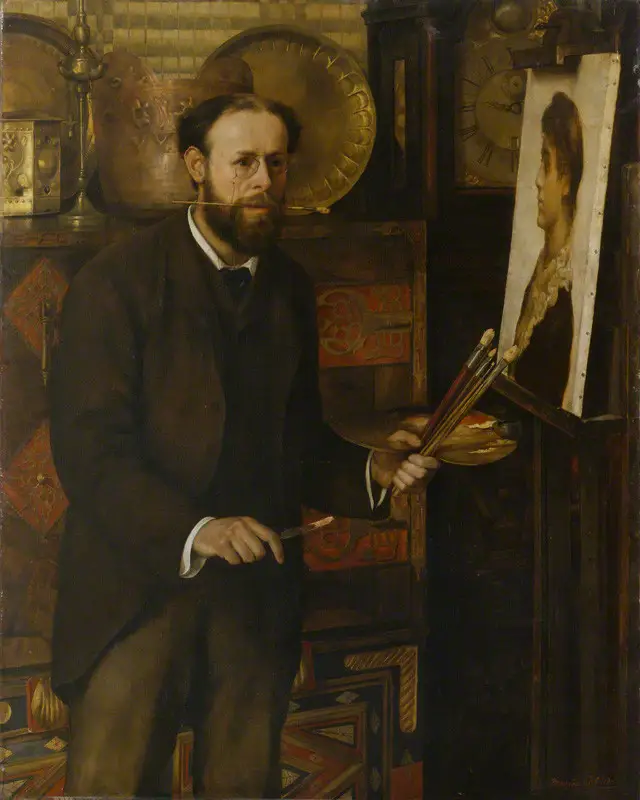 He joined Munich Academy at the age of 25 to study painting. He married twice and both of them were to daughters of Thomas Henry Huxley.
John Collier
Collier belonged to a talented and successful family. He was the second son of Robert Porret Collier, who was a distinguished lawyer and judge. Initially, John worked in the city office Sir John Pender of the Telegraph Construction and Maintenance Company.
Only after being encouraged by his father, John went to Slade School of Fine Art, London to study under Edward John Poynter. After three years he went to Munich and from there to Paris to study under Jean Paul Laurens.
Collier's first exhibition was in 1874 at the Royal Academy. However, in 1877, when he exhibited the portraits of Major and Mrs. Forster, he attracted the attention of many and this helped establish him as a society of portrait painters.
After this year he organized an exhibition every year till the time of his death. He also exhibited his works at the Royal Society of Portrait Painters. He became the vice-president here, later on.
Collier's Style of Painting
A mythological and faithful interpretation of subjects in Collier's paintings got compared with the works of Frank Holl,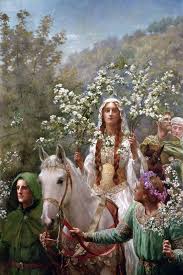 But some of his magnificent portraits seemed indicative of Millais's statesman. Collier also created dramatic depictions of some historical and classical scenes.
Marriage and Life
Collier married Marian, who had studied at Slade and had exhibited between 1880 and 1884 three of her works at the Royal Academy. However, she suffered from postnatal depression after the birth of her first child in 1884.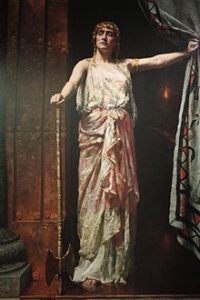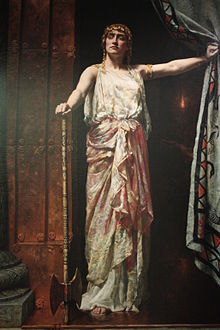 Collier took her to Paris hoping to find a cure, but she died of pneumonia in 1887. In 1889, Collier married her sister, Ethel Gladys. The marriage was not warmly accepted though. They had two children, Laurence Collier and Joan.
John Collier's Career
Collier organized many one-man exhibitions and published several treatises on paintings. His writings showed a strict, accurate and practical approach, diligence and attention to detail that was rated above artistic flair.
He was one of the few rationalists of the Victorian era. The Religion of an Artist, published in 1926, shows his perspective on religion, morality, and citizenship.

Collier suffered from paralysis for many of his last years but continued to work until his death.
He had installed a lift in his North House to get to his studio where he worked from his wheelchair. He used to paint with a brush tied to bamboo staves. He died at his home in 1934.