John Leech (29 August 1817 – 29 October 1864 in London) was an English caricaturist and illustrator during Victorian times.
Early Life Of John Leech
John Leech was born in London on 29 August 1817. He was the only son of a coffee house proprietor. Leech inherited his skills of drawing from his father. He was educated at Charterhouse, where he met his lifelong friend W. M. Thackeray. at the age of sixteen, he went to St. Bartholomew's Hospital to study medicine.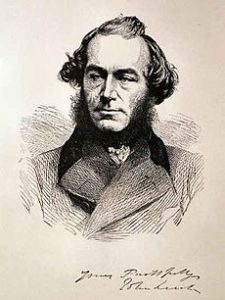 Leech soon captured the attention of his teachers with his superb anatomical drawings and this led to the commissioning of him to paint portraits. Due to the failure of his father's business, money was needed and in this condition of bankruptcy, Leech left medical school in order to make a living from drawing and painting.
John Leech Biography
In May 1842 Leech married Anne Viola Eaton of Knutton, Staffordshire. They had a daughter and a son.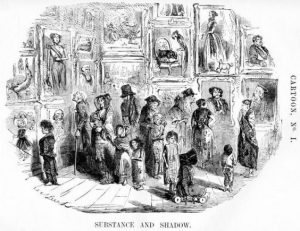 His wife Anne was frequently the model for his drawings of young women. During this period Leech and his wife became close friends with Charles Dickens and his wife Catherine Dickens.
Artistic Career Of John Leech
His first known published work was a pamphlet called Etchings and Sketchings, By A Pen, Esq. (1835), in which he sketched street characters such as cabmen, policemen, and street musicians.
Some of his later pamphlets include the Comic Latin Grammar, The Fiddle-Faddle Fashion Book and The Children of Mobility. During this time he also did illustrations for the magazine Bell's Life in London.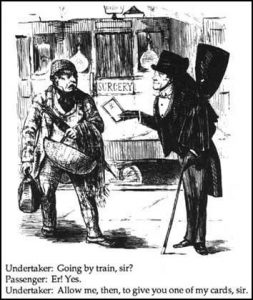 In 1840 Leech was not only hired by the renowned and established London Magazine to supply illustrations but also by a new journal of humor, founded by Mark Lemon and Henry Mayhew.
John Leech Artist
He is best known for his work for Punch, a humorous magazine for a broad middle-class audience, combining verbal and graphic political satire with light social comedy.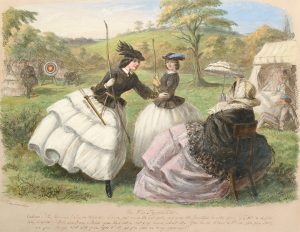 His popularity as a cartoonist fetched him fame Over the next twenty-three years when Punch; or, The London Charivari published some 3,000 of Leech's drawings and 600 cartoons.
Style Of Work Of  John Leech
Most of Leech's drawings dealt with political issues. In one such cartoon "Mr. Punch's Big Cut": Substance and Shadow (1843), which is also regarded as the world's first political cartoon, Leech by implication criticized contemporary artists for ignoring social issues such as poverty.
Leech tried to depict many social issues and tried to address them through his cartoons, an example includes Ignorance and Want in A Christmas Carol.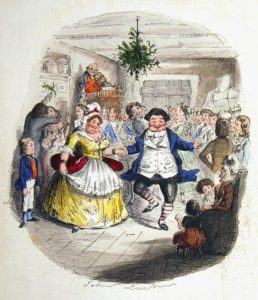 His work seems to be influenced by the satirical work of James Gillray and George Cruikshank. Though he was very popular, his humor was sometimes criticized as "less grotesque, less boisterous, less exaggerated, nearer to the truth and to ordinary experience."
Lithographic Work Of John Leech
In 1841 the Portraits of the Children of the Mobility was greatly loved as it not only depicted the squalor but also they contained delicate beauties of facial expression. Leech's other lithographs include:
The Story of a Feather, by Douglas Jerrold;
Mrs. Caudle's Curtain Lecture;
The Comic Latin Grammar
The Comic English Grammar
The Comic History of England
The Comic History of Rome
Christmas numbers of the Illustrated London News
Bentley's Miscellany for many years;
Punch's Pocket-Book, up to 1864;
Young Troublesome
Master Jacky in Love
The Book of British Song
Puck on Pegasus
Blaine's Encyclopaedia of British Sports
Paul's Dashes of American Humor
Life of a Foxhound
The Christmas Carol
The Cricket on the Hearth
The Chimes
Increasing cost of living drove him to take on more work and this took a toll on his health. He developed a sensitivity to street noise, particularly music. John Leech died of a heart attack at the age of 47 on 29th October 1864. He is buried in Kensal Green, London.
More Info On- William Powell Frith, Charles Darwin, AE Housman