John Mackie Falconer was born in Edinburg, Scotland in 1820. He immigrated to America in 1836 and stayed there for the rest of his life until his death in 1903. He was an etcher, painter, and watercolorist.
The Early Life of John Mackie Falconer
He studied at the National Academy of Design, the Graham Art School, and the Brooklyn Academy of Art. After he settled in New York, he was greatly engaged in mercantile pursuits.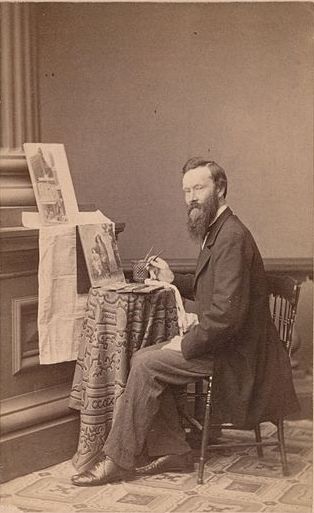 He spent all of his leisure time in painting in oil and water-colors, exhibiting them in National Academy in 1848.
John Mackie Falconer Life
He became an honorary member of the National Academy of Design, New York only four years later, in 1852. He served as a treasurer of the Artist's Fund Society for many years, and one of earliest member of New York Water Colour Society as well.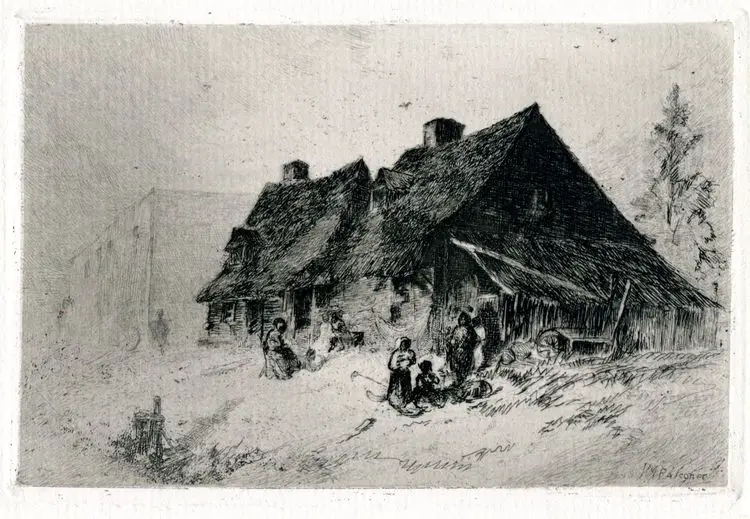 He became a member of the American Water Colour Society and exhibited at the American-Art Union, New York, the Pennsylvania Academy of Fine Arts, Philadelphia and the Boston Athenaeum.
John Mackie Falconer's Midlife Career
Falconer was a friend of the landscape painter and the founder of American Society of Painters in Water Colours, Jasper Francis Cropsey.  He is known for studies of older buildings and ruins and architectural subjects. He was among the many forming members of the Hudson River School.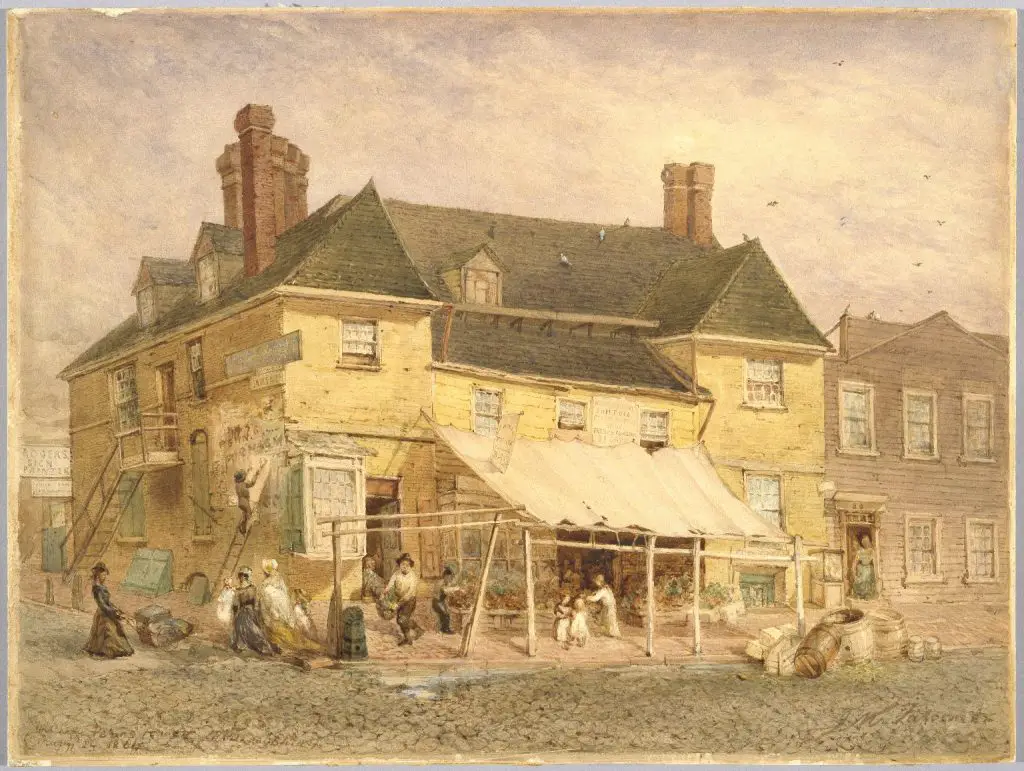 Being a close friend of the forming members of the Hudson River School, Thomas Cole and Asher Durand, Falconer was also a great inspiration in the 19th century in reviving the art of etching in States. Falconer worked as a patron for James B Windle, who was also a close friend of Cropsey.
'The Art of Landscape Painting in Water Colour' which appeared in November and December 1851, widely distributed in the Bulletin of the American Art Union was authored by Falconer.
Later life  of John Falconer
In 1866, he dedicated himself to pursue the art of etching for the next twenty years from thereon. He started etching with views of Boston, New York, and Brooklyn.
The self-portrait, porcelain works, and etching are all a part of a collection in the Brooklyn Museum of Art, Columbus Museum, Museum of Fine Arts, Boston and the New York Historical Society at present. He died at the age of 83 in 1903 in New York.
More Info On- Gustave Caillebotte,  Joseph Solomon, Antoine Louis Barye,  Frederick Daniel Hardy, John Milne Donald, Jules Bastien-Lepage, Jacob George Strutt