John martin, known for his brilliant sense of art work was born in the United Kingdom in the year 1789 on July 19. He passed away in 1854, on February 17. His name is quite renowned owing to his vast architectural settings and the details and intricacies in those works that enhanced the melodramatic facet of his works.
The genre of art works that he produced was a breakthrough. John martin was quite popular in his time and earned much repute as well. His works were appreciated by the nobles and by the hoi polloi as well. John martin was more popular owing to his trend breaking architectural structures that did not harp on the same strings and by breaking the monotony, gained much support from the critiques, art enthusiasts and the common masses as well.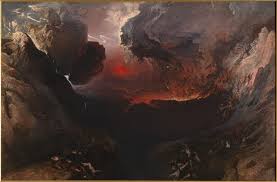 Career of John Martin 
John martin got married at a tender age, just at the age of 19 and he used to take drawing classes to earn a living. He used to make water colour paintings and drew upon glass and china as well. During his childhood he did face an array of obstacles but overcoming all those he did make his base firm and made a place for his passion to brew.
Ups and downs in John Martin's life
John martin did not succeed at the very beginning as he had to struggle with his paintings for getting those hung in the Royal academy. The first attempt was a failure but after that his endeavours succeeded with flying colours.
He mastered the art of water colour paintings and oil paintings too. Mention worthy works can be sited from his collection of paintings of landscape. Many say that those were illustrations of any other composition due to many similarities with those works.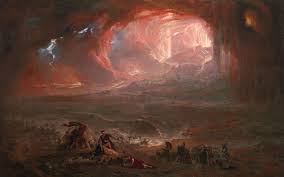 Some of John Martin' notable art works 
The great days of his wrath
The plains of heaven
The destruction of Sodom
John martin is associated with the Romantic Movement in Europe. John martin became a painter of repute when he started experimenting with the artistic techniques. He experimented with the mezzotint technique and the outcome was engravings of Milton's Paradise Lost. In this way new techniques were evolving and he kept on producing illustrations. Hundreds of thousands in those days paid to see his pictures and this reflects his popularity in those days.
In his personal life john martin was passionate about sword play and chess.
Latter life of John Martin
In his latter life john martin was involved in solving many societal issues and separated himself for a while from the domain of art works and paintings. He then, had to be involved with the drainage and sewage issues of the town. John martin then got involved into engineering works and got himself into planning architectural works like lighthouse and drainage islands. He always had firm and clear perspectives regarding his profession and excelled in whatever he used to take up.