John Pettie had become a member of the Royal Academy in 1866 and a full academician in 1874. He was also an amateur yet Enthusiastic Musician.
Who was John Pettie?
John Pettie was a famous Scottish painter of the Victorian Era. However, he had spent most of his career in England. John Pettie is known to have influenced and helped the career of the young composer Hamish MacCunn.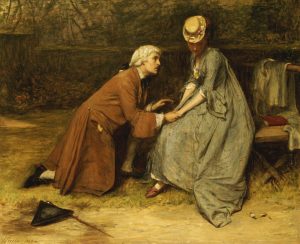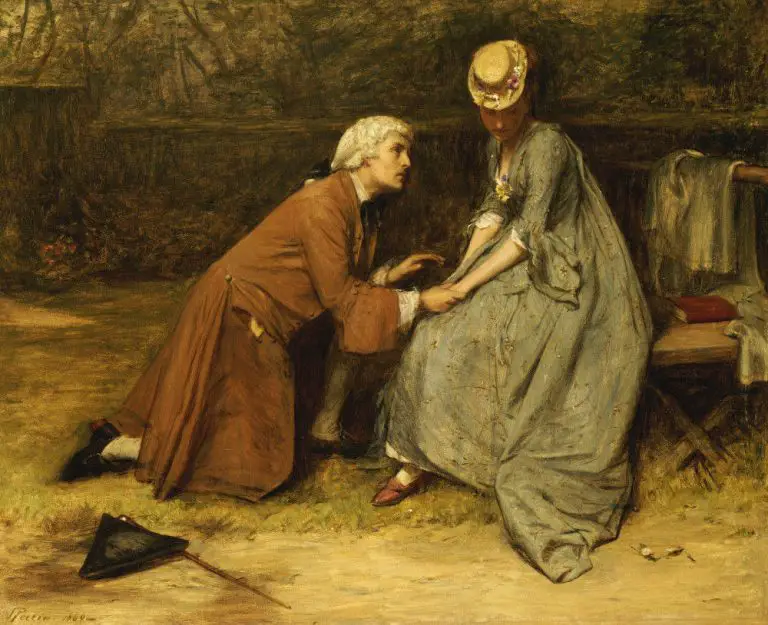 He had organized concerts for the composer in his studio and had later allowed the marriage of his daughter Alison to him in 1888. Hamish had also served as a model for many of the paintings and sketches made by John Pettie.
Early Life of John Pettie
John Pettie was born on March 17, 1839, in Edinburgh. His father Alexander Pettie, who was a tradesman of some means, and the name of his mother was Alison Pettie. The family had moved to Linton, Haddingtonshire in 1852 when he was just ten years old.
His father had initially protested against John taking up art as a career. But this obstruction was overcome very easily when the portrait of the village carrier and his donkey was brought forward.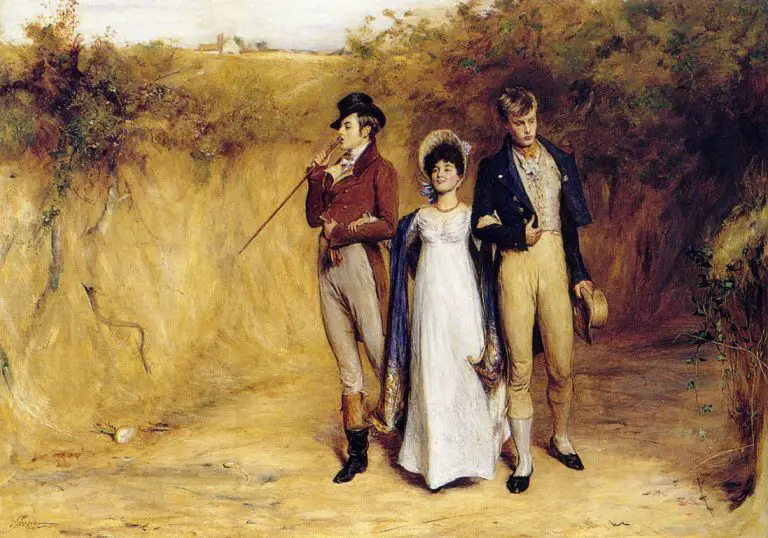 Pettie entered the Trustees Academy in Edinburgh when he was just sixteen years old. He was being mentored by Robert Scott Lauder.
He had fellow students like John MacWhirter, William Quiller Orchardson, William McTaggart, Peter Graham, Tom Graham, and George Paul Chalmers.
John Pettie Careers
All of them became great personalities in painting. The careers of Pettie and his companions marked a huge development in the history of the modern Scottish school. This was mainly due to the efforts of Lauder.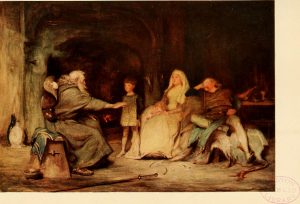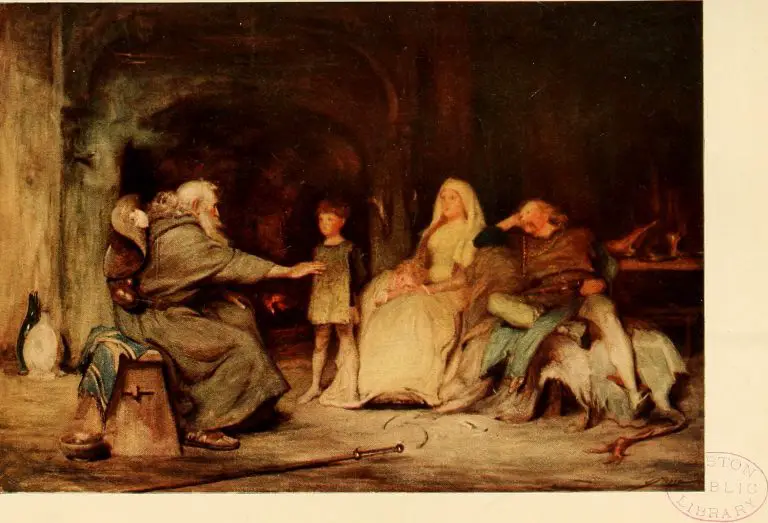 The pictorial ambitions of the group were quite different from the ones who preceded them like Sir Noel Paton, Erskine Nicol, the Faed brothers, and Robert Herdman. While their predecessors were creating an illusion of a story,
The insistence of domestic affection or the making of a dramatic point, Pettie's work embodied purely pictorial motive over and above the subject. He aimed at a rich resonance of color and this achieved his fame and success.
John Pettie's Rise to Fame
The first ever exhibit at the Royal Scottish Academy was A Scene from the Fortunes of Nigel, with inspiration drawn from the subjects from the novels of Sir Walter Scott and two portraits in 1858. They were followed by The Prison Pet that appeared at the Scottish Academy in 1859.
They were followed by 'Distressed Cavaliers', 'False Dice' and the 'One of Cromwell's Divines'. He made a debut in London as an exhibitor by sending 'The Armourers' to the Royal Academy in 1860.
John Pettie Biography
The next effort 'What d'ye lack, Madam?', which was a study of Jenkin Vincent in the 'Fortunes of Nigel' was also very popular. This encouraged the young painter and he settled in London, joining Mr. Orchardson after about twelve months.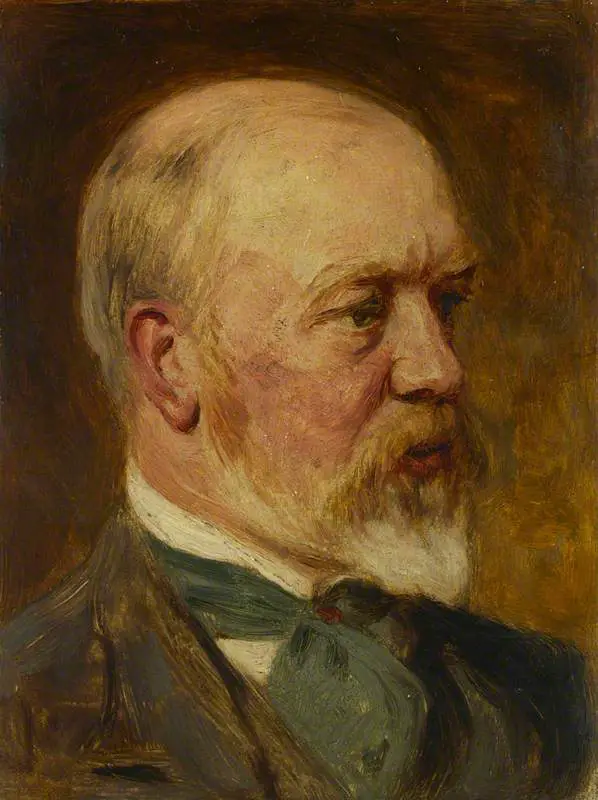 These two artists had shared a studio for several years, in Pimlico and then at 37 Fitzroy Square, followed by the home of Ford Madox Brown. Pettie earned a wide recognition sooner than Orchardson and attracted attention with his daring and assertive harmonies.
Pettie was pretty industrious and soon became one of the best painters in all of England. The rapid succession of canvases produced by him found quick sale among dealers and private collectors.
John Pettie Paintings
The first contribution that he made ever after his migration was 'The Prior and Edward Glendinning', another scene from Scott. He kept on producing wonderful paintings year after year. 'The Trio', 'George Fox refusing to take the Oath' and 'The Tonsure' represented Pettie in 1863, and 'At Holker Hall' in 1864.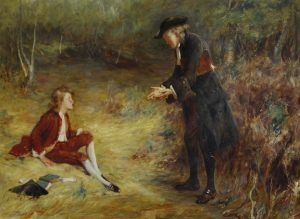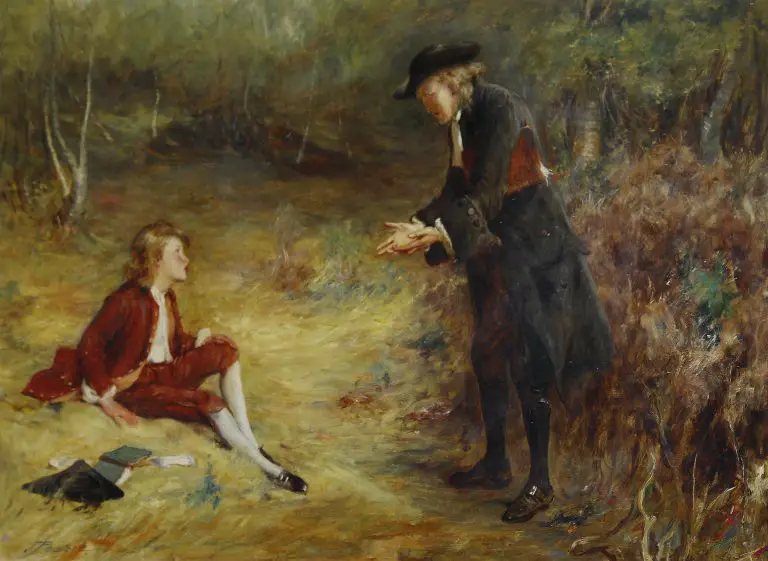 There was 'The Drumhead Court-martial' in 1865 and 'An Arrest for Witchcraft' in 1866, a dramatic and vigorous piece of work, that secured his selection as an Associate Member of the Royal Academy. Pettie had married Elizabeth Ann Bossom in 1865 and had moved out, deserting Mr. Orchardson to set up a house for himself.
Later Life of John Pettie
John Pettie had been elected as a member of the Royal Academy in succession to Sir Edwin Landseer by contributing 'Jacobites, 1745' as the diploma picture. John Pettie had sent about 130 pictures to the Royal Academy between 1860 and his death in 1893.
Other than these, there were much more which had gone to their private homes. Pettie was one of the most successful painters in his days.
More Info On- Hunter Colin, Patrick Branwell Brontë, John Wesley, Rudyard Kipling, Dickinson Lowes Cato, John Everett Millais, Victoria Princess Royal