John Singer Sargent was a renowned American artist. He had been considered by many as the leading portrait painter of his time. He evokes Edwardian Era luxury through his paintings. He had created about 900 oil paintings during his career and more than 2000 from watercolor.
There has also been countless sketches and drawings of charcoal. The oeuvre of John Singer Sargent depicts his travel throughout the globe, from Venice to Tyrol, the Middle East, Corfu, Maine, Montana and Florida. Sargent had enjoyed international acclaim due to his portrait painting.
John Singer Sargent Biography
There had been controversies and some critical reservation as well. The early submission to the Paris Salon, for instance, his Portrait of Madame X, was meant to consolidate John's position as a painter in the society, but the outcome was entirely adverse.
Sargent's work demonstrated remarkable technical quality, mostly his ability to draw with a brush. The works he created exemplified the grand manner of portraiture, but his informal studies and the landscape paintings talked of Impressionism.
Early Life and Training
John Singer Sargent was born on January 12, 1856. After his elder sister had died at the age of two, his mother, Mary was very depressed. She, along with John's father Fitzwilliam, left Philadelphia and went abroad, visiting cities like Paris and seashores and mountain resorts all over France, Italy, Germany, and Switzerland.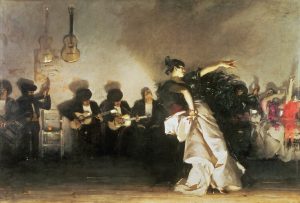 Mary was pregnant and they stopped in Florence, where Sargent was born. His father was an eye surgeon at the Wills Eye Hospital in Philadelphia and tried to teach young Sargent the basic subjects. But he was very restless and was more interested in outdoor activities.
John Singer Sargent Family
John's mom was an amateur artist and several attempts to educate Singer failed due to their itinerant life. His passion towards sketching and painting was recognized at an early age of thirteen, following which he received watercolor lessons from Carl Welsch,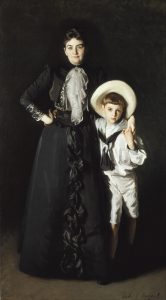 Who was a German landscape painter at the time? His education was nowhere near complete, but soon he grew up to be a highly literate young man, with lots of accomplishments in music, art, and literature.
John Singer Sargent Style
The attempt to study at the Academy of Florence failed, so he began studies under Carolus-Duran. Sargent passed the rigorous test to enter the Ecole des Beaux-Arts on the first attempt in 1874. He gained a silver prize, learning anatomy and perspective.
Sargent styled his paintings in favor of all prima, which involved working directly on the canvas with a loaded brush after the style of Carolus-Duran. Thus the paintings were not bound to the under-drawing like the traditional approach, that involved careful drawing and underpainting.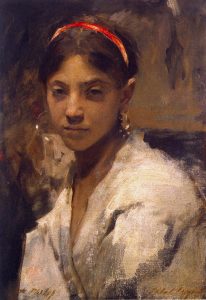 Sargent soon became the star student and his excellent command of French along with his superior talent gained him admiration and popularity. Sargent got a chance to meet all the pioneers of the art world like Rodin, Degas, Monet, and Whistler through his friend Paul Cesar Helleu.
Though Sargent had an enthusiasm for landscapes earlier, he changed tracks under the influence of Carolus-Duran's expertise.
Rise to Fame
The first major portrait made by Sargent was that of his friend, Fanny Watts. The portrait was done in 1877 and was the first Salon entry. The second Salon entry was the Oyster Gatherers of Cancale.
He made another copy which was sent to the United States, both of which received a warm welcome. At the age of 23, Sargent painted a portrait of Carolus-Duran, which was a tribute to the teacher and brought a lot of fame.
Sargent visited Spain after this, where he would study the paintings of Velaquez, absorbing his techniques and gathering ideas for future projects. He also got a taste in music. John got a lot of portrait commissions on his return and his career became established.
John Singer Sargent Portraits
One of the famous portraits was that of The Daughters of Edward Darley Boit, which surely shows influences of Velaquez's Las Meninas. He was confident and always tried out different approaches to meet the challenges of producing a beautiful masterpiece.
The Lady with the Rose, drawn in 1882, was one of the most appreciated and exhibited works, which portrayed Charlotte Burckhardt, with whom John Singer might have had some romantic attachment.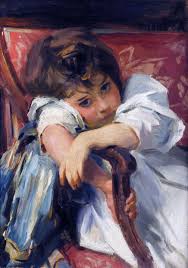 The Portrait of Madame X, actually Madame Pierre Gautreau, completed in 1884, though controversial at the beginning, is revered as one of his best works and his personal favorite.
Sargeant had also painted exotic beauties like Rosina Ferrera of Capri and the expatriate model from Spain, Carmela Bertagna. Sargent even sent paintings for an exhibition at the Royal Academy like those of Dr. Pozzi at Home. He even drew a portrait of his friend Paul Cesar Helleu, one along with his wife outdoors.
John Singer Sargent Watercolor
He had even made portraits of Isabella Stewart Gardner, on his first trip to New York and Boston. John was honored in Boston with his first solo exhibition that hosted 22 of his paintings. He got back to London and got busy with his clients making portraits.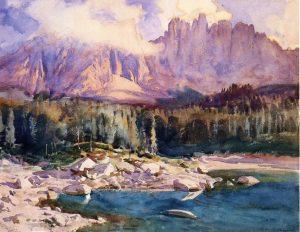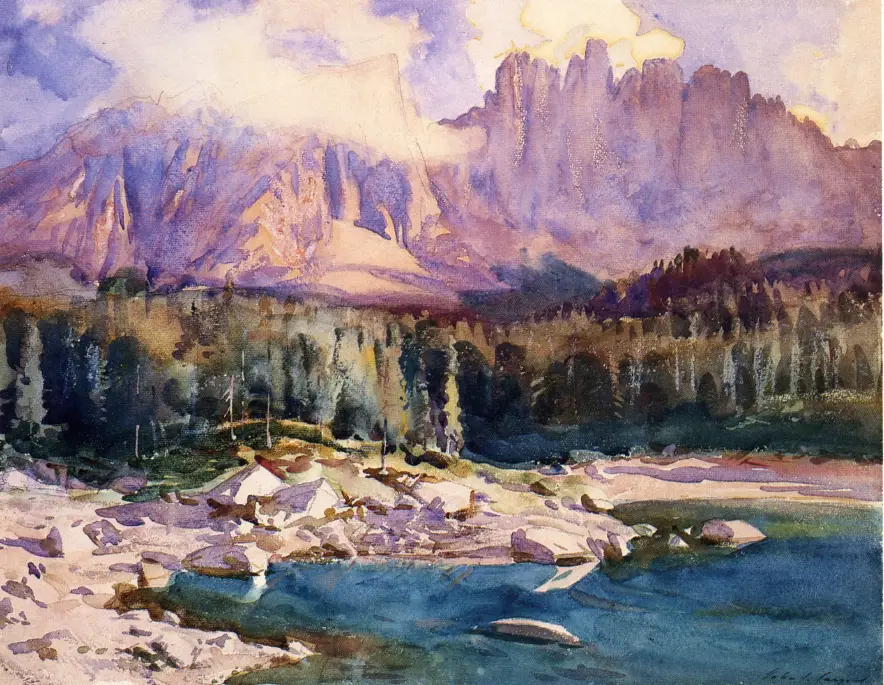 John Singer Sargent has done more than 2000 watercolors that spread from the countryside of England to Venice, the Middle East, Corfu, and even Florida. He would escape the volumes of work in his studio only to get involved in painting from morning to night.
The watercolors of Venice are the most notable, which have been done from the perspective of a gondola. He had also produced many works in his last decade in Maine, depicting the flora, fauna and the natives of America.
Later Life of John
Sargent was the co-founder of the Grand Central Art Galleries in New York along with Walter Leighton Clark, Edmund Greacen, and others, which came to be in 1922. He actively took part in the activities there and the Grand School of Art, until he died on 14th April 1925.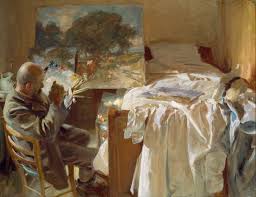 The galleries held a huge retrospective exhibit of the works of John Singer Sargent in 1924. He returned to England where he died of heart disease the next year.
Memorial exhibitions were held in Boston in 1925 and New York and London in 1926. John Singer Sargent is still renowned for his impressive works of art.
More Info On- Famous Victorian Portraits, William Leighton, John Everett Millais