John White Alexander, one of the most fashionable American artists of the Victorian era, is known for gracefully painting female figures on canvas. He was born in Allegheny, Pennsylvania in 1856.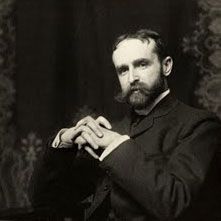 He worked as a telegraphic messenger initially and joined Harper's Weekly as a political cartoonist and illustrator. He was assigned to create the drawings of on location work and this was used to make wood engravings.
John White Alexander Biography
He traveled in Europe with William Merritt Chase and Frank Duveneck spending time mostly in Munich and attended the Royal Academy.
He became familiar with the Tonalist style of painting when he was in Venice along with James McNeill Whistler. He got back to New York in 1881 and earned success in portraiture.
From 1890 to 1901, Alexander lived in Paris with his wife. Here they had cultivated a huge social circle that included Oscar Wilde, James Whistler, August Rodin, Henry James, and Andre Gide, to name a few.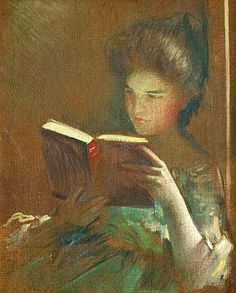 This was the time when Alexander developed his signature style which can be seen in his well-known painting, An Interesting Book. His imaginative and powerful works included portraits and elongated paintings of females in a dim light background.
Who was John White?
John Alexander artist had vital and direct involvement with several international art organizations and exhibitions can be seen by his participation in annual Paris salons along with the International Society of Sculptors, Painters, and Gravers, London.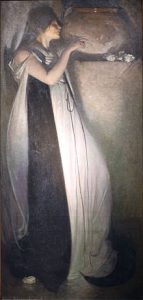 He won Gold Medal in the 1900 Paris Universal Exposition and he was named Chevalier of the Legion of Honor in 1901. He was a member of the American Academy of Arts and Letters as well.
Finally, in 1901, John White Alexander settled in New York with his wife. Here he painted portraits of scores of people and became famous as the portrait painter.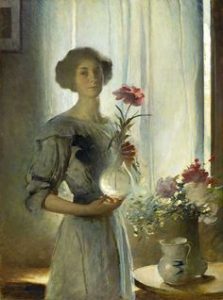 The model who posed for 'An Interesting book' was one of the most adored models of the time, Evelyn Nesbit.
John White's Paintings
The sophisticated, airy quality is depicted in the paintings of John Alexander artist. Both, the technique and style of Alexander depict his experiments with certain effects.
Alexander's works were found in public and private collections. He involved completely in the development and promotion of American art.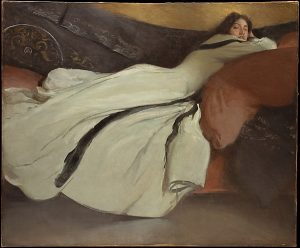 This helped him become a member of the National Academy of Design in 1902. Eventually, he became the President of the National Academy from 1909 and continued till a short time before his death in 1915.
Who is John White in Current Times?
John White, of the present time, is a television and commercial actor, who worked in a Canadian film. He was born in 1980. He lives and works in Los Angeles, California.