John Woodhouse Audubon (1812-1862) was a famous painter for wildlife, portraits, and migrants of westward from over route land.
Early Life of John Woodhouse Audubon
John Audubon was the second son of an artist or say naturalist father John James Audubon. John Woodhouse Audubon was born on 30th November 1812 in Henderson, Kentucky. At a very small age, he showed his interest in art and was always motivated by his father in various scientific interests. His brother Victor Gifford assisted the business and kept the recordings and data related to the different publication of Audubon.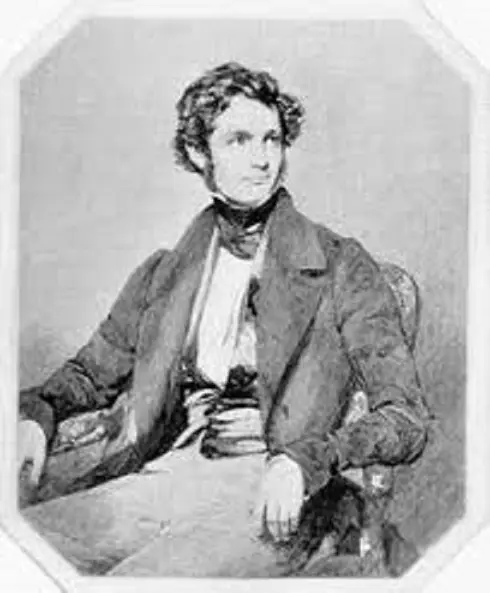 John Woodhouse was an avid traveler and collector of specimens. He was also an expert in draftsmanship. He accompanied his father on an expedition to Labrador in 1833. In the same year, his father said that John Woodhouse has drawn few birds much better than what he himself could have drawn and he was to hand over the duty of that department proudly to his son in short span of time.
From 1834 to 1836 he stayed in England with his family. During this time both the Audubon brothers started to study painting. John engaged himself in making copies of works by Sir Henry Raeburn and Bartolome Esteban Murillo.
He returned to Southwest 9 years later to collect the mammals and birds specimen. In 1837 he followed to his father's trip to the Republic of Texas and also visited Galveston.
John Woodhouse Audubon's Marriage
In May 1837, he married Maria Rebecca Bachman in Charleston of South Caroline. They had two daughters from this marriage. Later he married Caroline Hall because of the death of his first wife in 1840. His second marriage was in October 1841 and with his second marriage, he had seven children's.
John Woodhouse Audubon's Arts and Works
John Woodhouse dedicated his career to support and continue his work of father. He started to assist his father and in the completion of his original works along with executing and distributing lithographs. John James Audubon started to show some sign of mental illness by end of 1830 and so was unable to carry on with his work with much accuracy. John Woodhouse eventually continues his father's series and completed half of his work at least.
Audubon decide to settle in New York City after 1839, where he helped his father to make one-half of the 500 drawings using camera lucida that were required for the edition of "The Birds of America". Along with this, he exhibited at the American Art Union, Apollo Association and the National Academy.
He again made a tour to Texas to collect notes, sketches and specimens for his father's project "The Viviparous Quadrupeds of North America in between 1845-46. He painted half of the subjects which were illustrated in oil and also took in charge of supervision of all those plates.
He went to a business trip to England in 1846-1847 with his father after which he joined as commissary to Col. Henry Webb's California Company expedition in the year 1849. He returned to New York in 1850 and then completed Quadrupeds together with his brother and also continued to publish his father's work after his death in 1851.
He published the second reduced edition of "The Birds of America" which he began with Julius Bien of New York in 1856 followed by the lithograph folio size edition of the same in 1860.
After Life
Audubon brothers often sketched caged or dead animals because if the difficulty in the safe study of wild animals which instead caused some of their works to appear as primitive and menacing. Because of his father's success in art, John Woodhouse career in art was highly obscured but still, his contribution was significant to the early wildlife documentation.
John Woodhouse Audubon died on February 1862 outside his home in New York. His work is perceived at many museums and private collection including National Museum of Wildlife Art, the National Gallery of Art, the National Portrait Gallery, the Brooklyn Museum of Art, and the Mill Grove Audubon Wildlife Sanctuary.