Jonathan Swift Bio, He was an Irish author and satirist, popularly known for his work, "Gulliver's Travels". He is also remembered for his "A tale of a tub" which was published in 1704,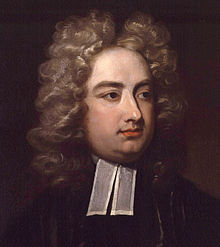 "An Argument Against Abolishing Christianity" and "A Modest Proposal" in 1729. He was considered the master of the Horatian and Juvenalian styles of satire. In fact, his ironic writing style led to a satire style which was termed "Swiftian".
Jonathan Swift Life
Jonathan Swift Bio: He was born on 30 November 1667 in Dublin, Ireland. He was the son of Protestant Anglo-Irish parents. However, his father died a few months before his birth.

His education started at Kilkenny Grammar School, which was the best of that time. After this, he graduated from Trinity College in Dublin in 1686.
In 1688 Glorious Revolution was initiated taking Dublin in political turmoil. According to Jonathan Swift Bio Swift took this opportunity and moved to England where he hoped to attain appointment in the Anglican Church.
Jonathan Swift Career
However, in 1689, he became secretary to Sir William Temple, who was a diplomat and man of letters. It is in the patron's library that Swift read broadly. He met Esther Johnson who became his "Stella".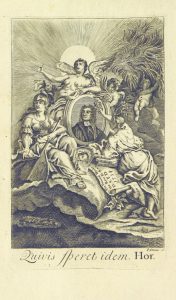 Swift also began to suffer from Meniere's disease in which there develops a disturbance in the inner ear and this produces nausea and vertigo. However, this disease was not much understood during that time.
Jonathan Swift Poems
Following doctor's advice, Swift returned to Ireland in 1690 but came back the following year with Temple. In 1691, he visited Oxford and received an M. A. Degree from that university.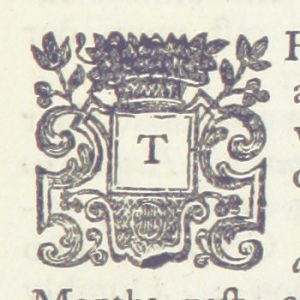 He published his first poem on which John Dryden, who was a distant cousin to Swift said, "Cousin Swift, you will never be a poet."
Jonathan Swift Famous Works
In 1694, he returned to Ireland and in 1695 he was ordained as a priest in the church in Ireland. The following year, he went back to Temple.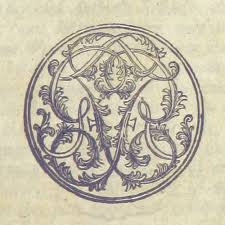 He composed some of his great works during 1696 and 1699. They were – A Tale of a Tub, which was a satire on the religious extremes carried out Roman Catholicism and Calvinism.
In 1697, he wrote "The Battle of the Books". In 1699 when Temple died, Swift became chaplain and secretary of the Earl of Berkeley and traveled to Ireland.
Jonathan Swift Books
In 1700, Swift was the Vicar of Laracor. In 1701, he was awarded a D. D from Dublin University and he published his first political pamphlet in which he showed his support to the Whigs against the Tories.
In 1704, his books, A Tale of a Tub, The Battle of the Books, and The Mechanical Operation of the Spirit were published anonymously.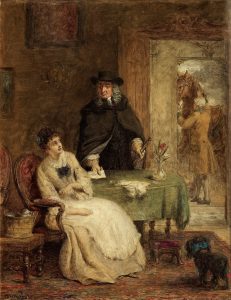 In 1707 Swift went to London with a request for the reduction of taxes on Irish clerical incomes, but his requests were rejected considering him irreligious.
However, he met Esther Vanhomrigh, who became her "Vanessa." The next few years Swift traveled to London many times was the spectator of the highest English political circles.
Jonathan Swift Bio
In Jonathan Swift Bio- Swift's Bickerstaff Papers, which was a satirical attack on an astrologer, John Partridge was published in 1708.
Along with this, a series of ironical pamphlets on church questions were also published in which An Argument Against Abolishing Christianity was a lot talked about. In 1710, A Description of a City Shower was published.
The series of letters that he wrote to Esther Vanhomrigh was published as The Journal to Stela. In 1713, he became the Dean of St Patrick's Cathedral in Dublin. In 1714, Swift along with Pope, Congreve, Gay, and Arbuthnot founded The Scriblerus Club.
This was the year when George I came into power and Swift returned to Ireland feeling hopeless about his political dreams. There was a literary silence till 1718.
Jonathan Swift Gulliver's Travels
Swift started writing Gulliver's Travels in 1720 and probably completed by 1724 – 25. It was published in 1726. His last trip to London was in 1727.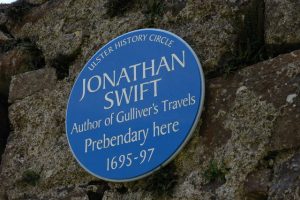 Between 1727 – 1736 five volumes of Miscellanies was published which was a combined effort of Swift and Pope. "A Modest Proposal" and "A Beautiful Young Nymph Going to Bed" were also published in 1729 and 1731 respectively.
Jonathan Swift Facts
By 1735, Swift's Meniere's Disease deteriorated and he started facing frequent attacks of nausea and dizziness. His memory too, though prematurely, started deteriorating. In 1738, he slipped into senility and had a paralytic stroke.
Swift died on 19 October 1745 and his epitaph read the following piece composed by Swift himself in Latin. Yeats translated it into poetic version and that says:
Swift sailed into his rest;
Savage indignation there
Cannot lacerate his breast.
Imitate him if you dare,
World-besotted traveler; he
Served human liberty.
More Info On- John Carlin, Marie Taglioni, Edward Hicks, Charles Frederick Worth, Mary Kingsley, Julia Margaret Cameron, Authors during the Georgian Era, Glorious Twelfth