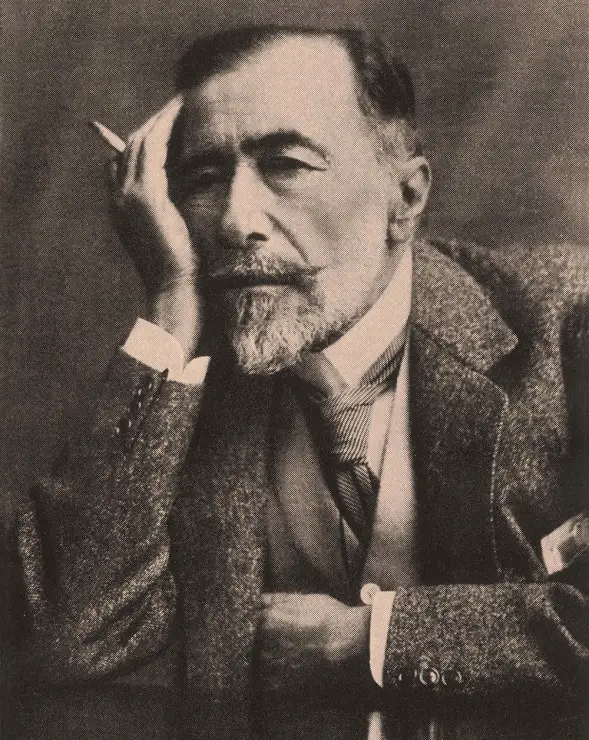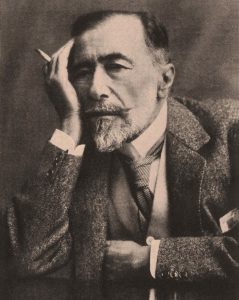 Joseph Conrad was an English novelist and short-story writer of Polish descent, whose works include the prolific works Lord Jim, Heart of Darkness, Nostromo etc. Conrad was admired for the richness of his prose and his renderings of dangerous life at sea and in exotic places. 
Early Years
Conrad's father, Apollo Nalęcz Korzeniowski, a poet and an ardent Polish patriot, was one of the organizers of the committee that went on in 1863 to direct the Polish insurrection against Russian rule. Conrad's first experience with the English language was when he spent time with his father when he translated works of Victor Hugo and Shakespeare.
After his father's death, Conrad was sent to his maternal uncle, Tadeusz Bobrowski, a lawyer, who provided his nephew with advice,admonition, financial help, and love. In 1874 Conrad left for Marseille with the intention of going to sea.
Conrad's Life At Sea
Conrad sailed to numerous countries including the West Indies, Venezuela and France, from where he came back heavily enmeshed in debt. Conrad became heavily enmeshed in debt upon returning to Marseille and apparently unsuccessfully attempted to commit suicide.
Conrad then went on to serve 16 years in the British merchant navy.
Conrad's Writing Career and Personal Life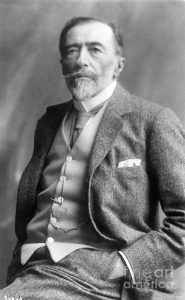 Back in London in the summer of 1889, Conrad took rooms near the Thames and, while waiting for a command, began to write Almayers Folly. In 1889, he went to Congo. What he saw, did, and felt in the Congo are largely recorded in "Heart of Darkness," his most famous, finest, and most enigmatic story. The story is central to Conrad's work and vision, and his experience there left him traumatised and in ill health for the rest of his life.
In 1895 he married the 22-year-old Jessie George, by whom he had two sons. His life as an author was plagued by poor health, near poverty, and difficulties of temperament which was alleviated after 1910, when his work: Lord Jim (1900), Nostromo (1904), The Secret Agent (1907), and Under Western Eyes (1911), became financially stable. He was awarded a pension of £100.  Conrad was hampered by ill health for the rest of his life but he continued writing till his death in 1924.
He was praised for his power to depict life at sea and in the tropics and for his works' qualities of romance, which in this context means his ability to use an elaborate prose style to illustrate a sordid event, albeit with an illusionary splendour.