Joshua Shaw, an artist also known as 'Shaw of Bath' was born at Wellingborough, Lincolnshire, in 1776. While he began his artistic career in his young age but during his later life, he had enough influence in the naval mechanics as well.  He emigrated from England to the United States of America in the year 1817.
Joshua Shaw Biography
Shaw was orphaned at the very age of 7 when he started working for a local farmer as a bird scarer. He also worked in a plumbing and glazing business with a side work of mail carrier. He discovered his artistic talents at the same age.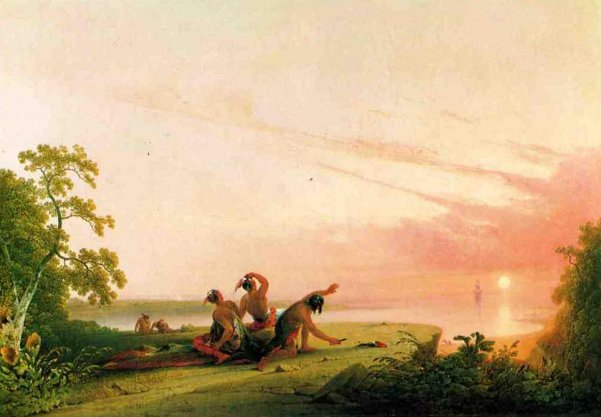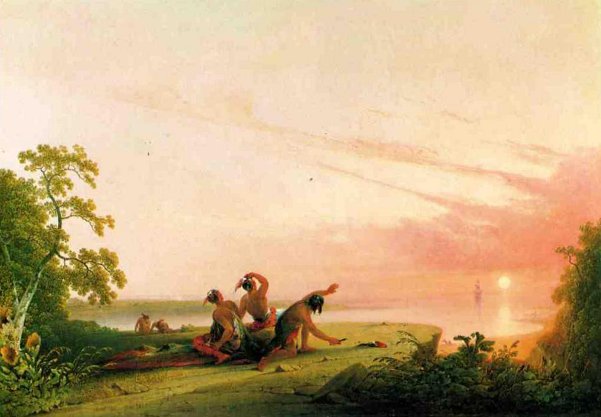 During his teenage life, he made his first painting 10 commandments in St Michael's Church after which he was sent away to Manchester. There on, he was able to find purchases on his own while traveling his way all the way to London.
He frequently exhibited his paintings in the Royal Academy, the British Institute and Suffolk Street Gallery in London during the initial years of 1800, until 1817 when Benjamin West asked him to shepherd his painting, "Christ Healing the Sick," on its way Philadelphia. He immigrated to the United States during the year 1818 settling himself in Philadelphia.
Later life of Shaw
He initially collaborated with an engraver, John Hill on a collection of large folio prints titled 'Picturesque Views of American Scenery'. The collection contained a note from Shaw,
"Striking however and original as the features of nature undoubtedly are in the United States, they have rarely been made the subjects of pictorial delineation…America only, of all the countries of civilized man, is unsung and undescribed."
Each of the paintings was produced by Shaw, while Hill produced a replica of it. He began working on still lifes, landscapes, and copied artworks of famous masters such as Thomas Gainsborough, Claes. Pietersz Berchem.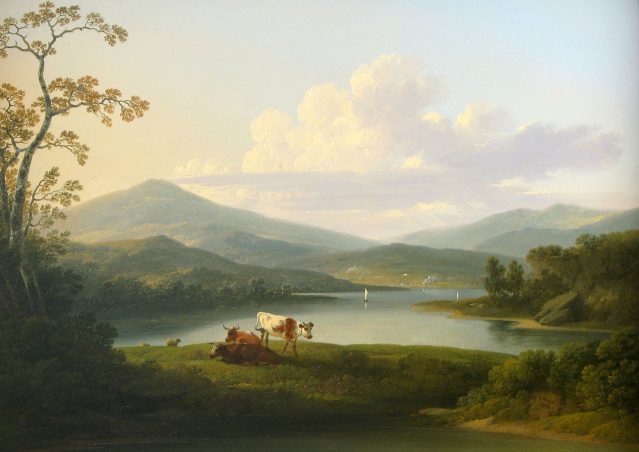 In general, all of his paintings had an influence on the 17th century Claude Lorraine. Most of them had a dark foreground with trees while the middle ground or the background had a beautiful composition of a stream or a lake with distant hills or sail of clouds.
Joshua Shaw Landscape Painting
It was a typical English training that was deep-rooted within him. He found the Artist's Fund Society and was also a member of the National Academy of Design.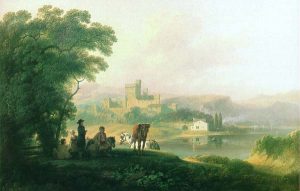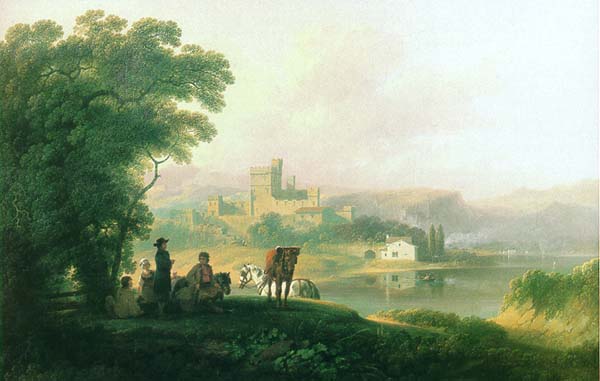 He exhibited his paintings at various locations such as Pennsylvania Academy of the Fine Arts, the Brooklyn Art Association, and the Philadelphia Art Club, as well as in galleries throughout Boston and Baltimore till 1854.
The Early Career of Artist Joshua Shaw
He also had a career in naval weaponry. He invented the percussion cap, a small metal cap that can be used in a pistol for the explosion of the gunpowder. He was settled in Philadelphia until he finally moved to Bordentown, New Jersey in 1843.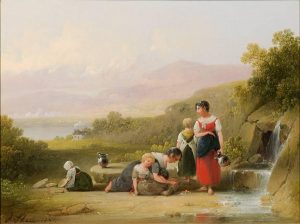 During the end of his years, he could hardly sell any more of his paintings and died of poverty. He died in Burlington in the year 1860, September 8. 
More Info On- Joseph Solomon, Antoine Louis Barye,  Frederick Daniel Hardy, John Milne Donald, Gustave Caillebotte