Biography of Leo Tolstoy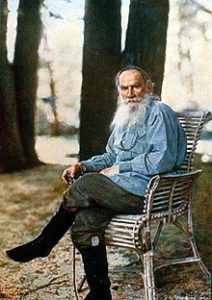 Leo Tolstoy was a Russian writer and one of the world's greatest novelists. He was born on August 28, 1828 at Yasnaya Polyana, Tula province, in Russia. He is best known for his two longest works, War and Peace(1865–69) and Anna Karenina (1875–77), which are commonly regarded as among the finest novels ever written.
Early Life and Career of Leo Tolstoy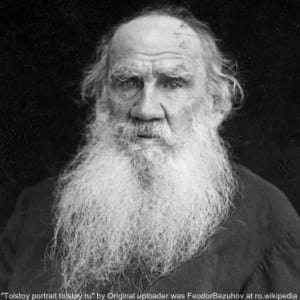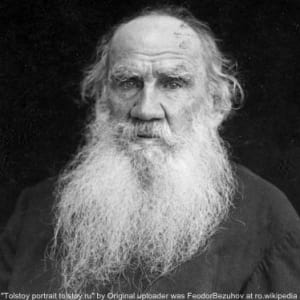 Tolstoy was born at the family estate to rich aristocrats, where he was to live the better part of his life and write his most important works. He and his four siblings were transferred to the care of another aunt in Kazan, in western Russia, after the death of their parents and grandmother. He was educated at home by tutors and soon enrolled in the University of Kazan in 1844 as a student of Oriental languages.
Tolstoy was interested in literature and ethics and was drawn to the works of the English novelists Lawrence Sterne and Dickens and, especially, to the writings of the French philosopher Rousseau. With some interruptions, Tolstoy kept personal diaries throughout his life, and he is, therefore, one of the most detailed and documented writers who ever lived. Tolstoy married Sofya Andreyevna Bers, the daughter of a prominent Moscow physician, in 1862 and had 13 children with her, of whom 10 survived infancy.
The Period Of The Great Novels (1863–77)
Tolstoy was happily married to his wife and lived with his family at Yasnaya Polyana when he reached the height of his creative powers. He devoted the remaining years of the 1860s to writing War and Peace. Then, after a brief interlude, Tolstoy wrote his other great novel, Anna Karenina.
Conversion and Religious Beliefs
Upon completing Anna Karenina, Tolstoy fell into a profound state of existential despair, which he describes in his Ispoved (1884; My Confession). When all activity seemed utterly pointless in the face of death, Tolstoy turned to religion.
In the early 1880s he wrote three closely related works, Issledovaniye dogmaticheskogo bogosloviya (written 1880; An Examination of Dogmatic Theology), Soyedineniye i perevod chetyrokh yevangeliy(written 1881; Union and Translation of the Four Gospels), and V chyom moya vera? (written 1884; What I Believe); he later added Tsarstvo bozhiye vnutri vas (1893; The Kingdom of God Is Within You) and many other essays and tracts.
Tolstoy's fiction after Anna Karenina can be divided into two groups. Apart from a number of morally grounding tales for common people, "Where Love Is, God Is", "What People Live By"and "How Much Land Does a Man Need".Tolstoy's religious conversion led him to write several essays on art in which he expressed ideas he had always held but at other times he also endorsed ideas that were incompatible with his own earlier novels, which he had rejected at the time.
Last Years of Tolstoy
Tolstoy's daughter, Aleksandra was the only one close to him, whom he made his heir. The rest of his family remained aloof from or hostile to his teachings. In 1910, Tolstoy escaped from Yasnaya Polyana with Aleksandra and his doctor. But unfortunately, within a few days, he contracted pneumonia and died of heart failure at the railroad station of Astapovo.