Marc Charles Gabriel Gleyre is a renowned Victorian-era painter, a genius at his work. He was raised by his uncle in Lyon, France, after the demise of his parents.
Marc Charles Gabriel Gleyre Biography
He was then sent to an industrial school and four years following that, he began studying art in Paris. The next four years after that, he spent his time in meditative inactivity and by traveling to Greece, Egypt, Nubia, and Syria. In Cairo, he was attacked by ophthalmia and in Lebanon, he met with a fever.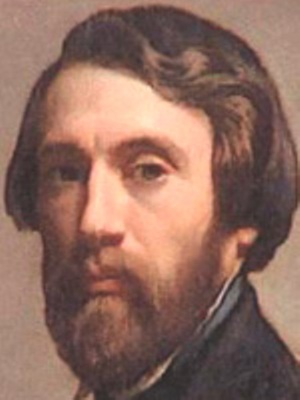 He returned to Paris with an I'll health and slowly recovered there. He set up a small studio with two beautiful paintings, one of which was 'Diana in a bath'. However, he soon became tired of the fame and retired to a more silent life where he nurtured his skills.
Life of the Painter Marc Charles
He no longer looked for money or an audience. He perfected his paintings over years with determination and pain. He took over Delarouche's studio and Delarouche asked his students to take lessons from Gleyre.
He at once agreed to comply but refused any sort of remuneration. Under him, various young artists began getting trained and some of them went on to become great names in the future. They imbibed his passion for the art and often showed the same determination as for their master.
Gleyre, however secluded, had great interests in politics. He was vocal about his opinions and knew and associated with renowned politicians. He died suddenly on the 8th of May, 1864.
Works of Marc Charles
The apocalyptic vision of St. John
Diana in a bath
Young Nubian
Separation of the Apostles
Battle of Lemanus
Earthly Paradise
Prodigal Son
Venus and Adonis
Evening (also known as Lost Illusions)
Dance of the Bacchantes
Le Soir
Deluge
Ruth and Boaz
Hercules at the feet of Omphale
Sappho
Minerva and the Nymphs
Daphnis and Chloë
Love and the Parcae
More Info On- Max Beerbohm, John Collier, George Moore, Benjamin Disraeli, William Michael Harnett, George Frederick Watts