Marconi: The Genius Behind Modern Wireless Communication
Guglielmo Marconi Biography
Guglielmo Marconi was born at Bologna, Italy, on April 25, 1874, the second son of Giuseppe Marconi, an Italian country gentleman,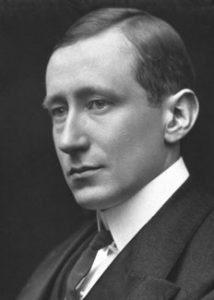 And Annie Jameson, daughter of Andrew Jameson of Daphne Castle in the County Wexford, Ireland.
Education of Marconi
He was educated privately at Bologna, Florence, and Leghorn. Even when he was young took a keen interest in physical and electrical science. He studied the works of many scientists and physicists like Maxwell, Hertz, Righi, Lodge, and others.
In 1895 he began laboratory experiments at his father's country estate at Pontecchio where he succeeded in sending wireless signals over a distance of one and a half miles.
Marconi's Career
After that, Marconi took his apparatus to England where he was introduced to Mr. William Preece, Engineer-in-Chief of the Post Office. He was later granted the world's first patent for a system of wireless telegraphy.
The famous demonstration of his wireless system successfully in London, on Salisbury Plain, and across the Bristol Channel. In July 1897 formed The Wireless Telegraph & Signal Company Limited. In 1900, the company was re-named Marconi's Wireless Telegraph Company Limited.

In the same year, he gave a demonstration to the Italian Government at Spezia where wireless signals were sent over a distance of twelve miles. But the major breakthrough came when in 1899 he established wireless communication between France and England across the English Channel.
After that, he erected permanent wireless stations at The Needles, Isle of Wight, at Bournemouth and later at the Haven Hotel, Poole, Dorset.
Guglielmo Marconi Inventions
In 1900 he took out his famous patent No. 7777 for "tuned or syntonic telegraphy". In December 1901, he used his system for transmitting the first wireless signals across the Atlantic between Poldhu, Cornwall, and St. John's, Newfoundland, a distance of 2100 miles determined to prove that wireless waves were not affected by the curvature of the Earth.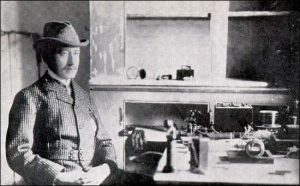 Between 1902 and 1912 he patented several new inventions which included a demonstration of the "daylight effect" relative to wireless communication, a magnetic detector which then became the standard wireless receiver for many years.
Achievements of Marconi
In 1914 he was commissioned in the Italian Army as a Lieutenant being later promoted to Captain, and in 1916 transferred to the Navy in the rank of Commander. During his war service in Italy, he returned to his investigation of short waves, which he had used in his first experiments.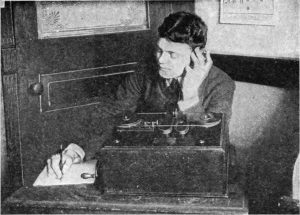 He has been the recipient of honorary doctorates of several universities and many other international honors and awards, among them the Nobel Prize for Physics, which is 1909 he shared with Professor Karl Braun, the Albert Medal of the Royal Society of Arts, the John Fritz Medal and the Kelvin Medal.  Many other distinctions of this kind followed.
Personal Life of Marconi
In 1905 he married the Hon. Beatrice O'Brien, daughter of the 14th Baron Inchiquin. Unfortunately, the marriage was annulled in 1927, in which year he married the Countess Bezzi-Scali of Rome. He had one son and two daughters by his first and one daughter by his second wife. Marconi died in Rome on July 20, 1937.
More Info On- Famous Victorian Inventors