Marie Taglioni was a ballet dancer of the Romantic Era and she became a dominant figure in the history of European dance. She is said to be the first ballerina to dance en pointe truly.
Life
Taglioni was born on 23 April 1804 in Stockholm, Sweden. Her father was a performer and ballet master in Swedish Court and her brother was an influential choreographer and dancer with whom she used to perform during her early career.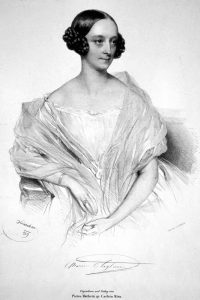 Taglioni was married on 14 July 1832 to Comte Auguste Gilbert de Voisins, but their marriage lasted only till 1836. Later she fell in love with her loyal fan, Eugene Desmares and gave birth to her first child, though illegitimate, in 1836.
However, in a hunting accident, Desmares died. Taglioni gave birth to her second child in 1842 and no one knows who the father was. However, in the birth certificate of the child, the name of the father is, Comte Auguste Gilbert de Voisins.
Career
Taglioni was very young when her family moved to Vienna and this is when her training started under the direction of her father and Jean-Francois Coulon. She was given vigorous training along with difficult exercises which focused on her legs for six months so that she could perform in the Habsburg capital.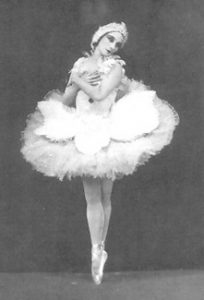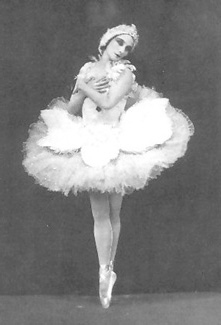 For two hours in the afternoon, the everyday focus was laid on adagio movements to improve her reform poses of ballet. Taglioni danced in both Munich and Stuttgart and then joined the Paris Opera.
Marie Taglioni Shoes
Her en pointe dancing form had an aesthetic rationale which involved ungraceful arm movements and exertions, as was considered of dancers in the late 1820s and not merely an acrobatic stunt.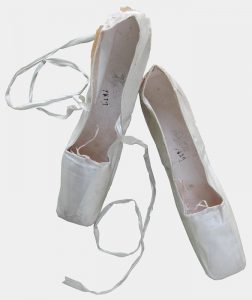 In 1827, she left the Ballet of Her Majesty's Theatre and signed a contract with the Imperial Ballet in Saint Petersburg. It was here that she reached the apex of her career. After her last performance in Russia, her pointe shoes were sold for two hundred rubles.
Marie Taglioni Facts
In 1845, she performed in Jules Perrot's Pas de Quatre, which was originally choreographed to be performed in front of Queen Victoria. This was considered as one of Marie's best and most famous performances. However, Taglioni gave her last performance in 1847 and retired.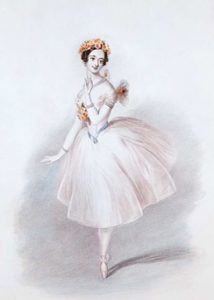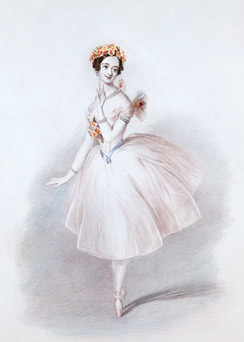 Her retirement did not last long and even if she was financially comfortable at the time of retirement, her father's misuse of money led her to look for making some income once again. She was selected one of the six-member juries which were selected for the first annual competition held for the corps de ballet on 13 April 1860.
Later she taught social dance and ballroom dance to children as well as ladies in London. She died on 22 April 1884 in France, a day before her 80th birthday. Her body was moved to Paris.
Legacy
As Marie was the first ballet dancer, her legacy could be easily seen and felt in the ballet structure of these days. In fact, her specific en pointe has become an integral part of ballet training.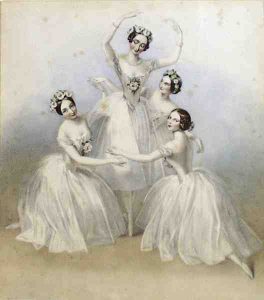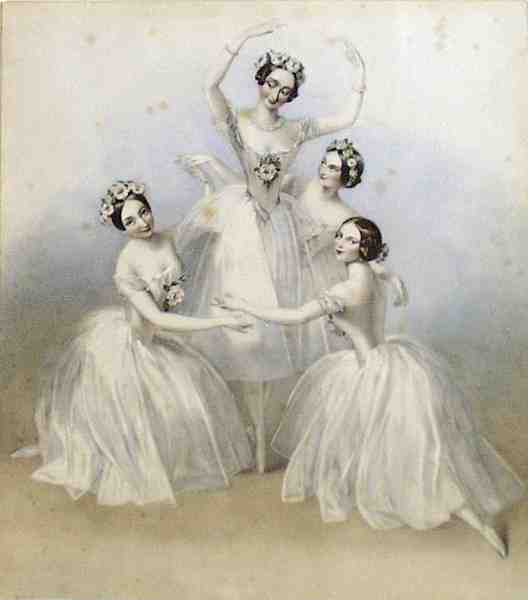 She was the creator of delicate styles with balance poses and established new standards of dancing techniques which every professional dancer has to reach today.
More Info On- John Carlin, Charles Frederick Worth, Mary Kingsley, Authors during the Georgian Era, Glorious Twelfth, Theory of Auguste Comte,  Jonathan Swift