Mary Stevenson Cassatt was an American artist who was born in 1844 in Pennsylvania. Her father was a successful stockbroker and her mother was from a reputed banking family.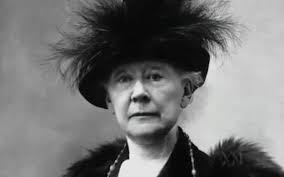 In her early life, Mary's parents lived in France and Germany thus giving her the exposure to European culture and inculcating a love for art in her.
Mary Stevenson Cassatt Artworks
Her relationship with art began at a very young age when she used to visit the Paris World's Fair in 1855 where she views the artwork of Gustave Courbet, Jean-Baptiste Camille Corot, Eugène Delacroix, and Jean-Auguste-Dominique Ingres.
Mary Cassatt's Early life and Struggles to Become an Artist
Cassatt began her formal training in art in 1860 when she was 16 years old. Her training took place at the Pennsylvania Academy of the Fine Arts. She then toured Europe to expand her knowledge. She first moved to Paris where she studied under Jean-Léon Gérôme.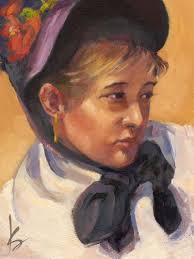 After a brief break in the United States due to her frustration with the field and the lack of resources, she went back to Paris where she again tried to hone her skill. She even explored Spain, Italy, and Holland where she got to work with artists such as Diego Velázquez, Peter Paul Rubens, and Antonio da Correggio.
Establishment as An Artist
Cassatt made a name for herself by 1874 and started to live in Paris. Her models for her paintings which came out in the 1870s and 1880s were mostly her family member who moved to Paris in 1877.
Cassatt's work revolved around the theme of women in the theatre, opera gardens, and the parlor. This was because Cassatt wanted to portray when as self-sufficient and recognized for some serious work.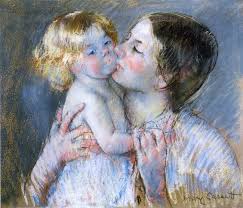 She even moved to Paris because she wanted to be recognized as a female artist and praised for the work she did without her gender getting it the way. Cassatt exhibited her paintings at the Salon for a few years after one of her paintings got accepted into it in 1872.
However, one of her entries was rejected in 1875 and none of them was accepted in 1877. Edgar Degas invited Cassatt to join the group of artists known as the Impressionists. She soon became close friends with the reputed artists and they often encouraged each other to work when the other hit a slump or a problem.
Mary Cassatt Interesting Facts
They became each other's advisor and support system. Other renowned artists who helped Cassatt were Camille Pissarro who acted as her mentor, Berthe Morisot was a close friend.
Cassatt is considered as a significant contributor to the Impressionist Era in the late 20th and early 21st centuries. She is considered thought of as one of the most influential artists along with John Singer Sargent and James McNeill Whistler
More Info On- Christopher Dresser, Walter Hood Fitch, Frederick Walker, William Strutt