Nelson Cook was an American portraitist and was an "occasional poet". Nelson Cook was born in 1808, Malta, New York and he died in 1892 in Saratoga Springs. He was a self-taught artist and have created more than 100 portraits of significant people from many places.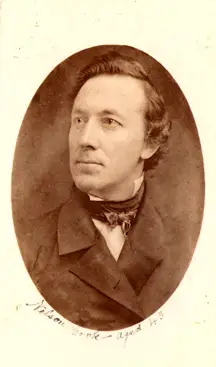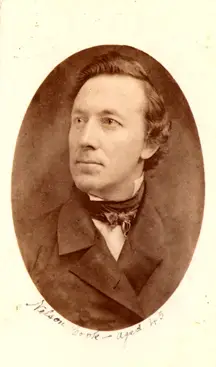 Early Life of Nelson Cook
Nelson Cook was the son of Joseph Cook and Mary Ann Tolman. The couple had nine children, Ransom, Marcus, Andre, Mary Ann, Truman, Julia, Henry and, Joseph. Nelson was one of them. About his early years, very little information is available.
Ransom, his elder brother had started to make furniture in Saratoga and Nelson had joined him in this venture and he had developed an interest in painting by doing various kinds of craftwork, which includes stenciling too.
Ransom's business seems to have flourished well in Saratoga as his produced goods were brought by United States Hotel and Congress Hall. He provided moral and financial support to most of his family members throughout most of their lives.
Achievements of Nelson Cook
Nelson Cook was a self-taught artist as he used to paint craftwork in his brother's furniture shop. When he moved to Toronto probably in 1832, he earned his living by painting and also by becoming an agent for his brother Ransom. His wife Esther accompanied him to Toronto.
Cook had garnered quite a lot applaud for himself as a painter. "The Society of Arts and Amateurs" had showcased his paintings along with other 17 artists which included high esteemed Canadian artists like Paul Cane and James Hamilton.
In 1837, Toronto had seen tremendous political upheaval and Cook was by then tagged as "Painter of the Rebellion" as the subjects he made portraits of, were the cause of the political upheaval in Toronto. For this, he came into the notice of young Queen Victoria. He survived in Toronto financially by his paintings also by helping his brother as an agent.
With time, Cook's health slowly started to decline. His wife, Esther, had suggested leaving Toronto for his health. For the next twelve years, the couple traveled across New York, Rome. Cook also art for some time at the Temple Grove Seminary, a school for young women on the eventual site of Skidmore College.
Cook somehow seems to always have suffered from a financial crisis. He did not get a chance to live a lavish life yet being a successful painter and have being received recognition for his work in many parts of the world.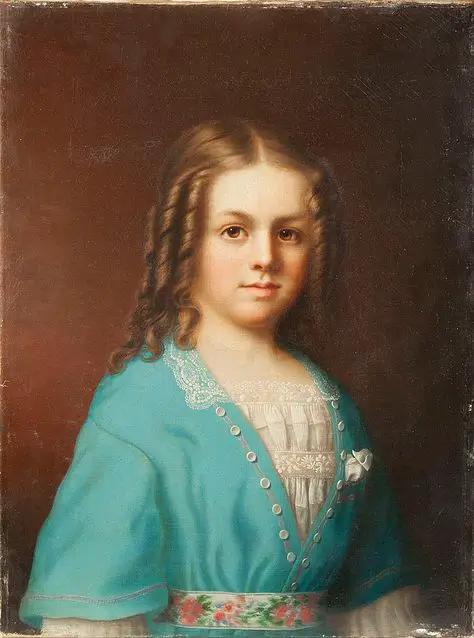 Cook was also a poet. Some of his poetries have been published in the newspapers. The following lines are from the Sonnet of Cook's in the Saratoga Whig, (Feb 1848).
"Mount Dannemora! From thy towering hight,
O'er a wild country far down lookest thou:
Thy stately trees swayed before the night,
Of tempests for a century, doth bow
And yield at last… "
The Rochester Daily Unions published several of his poems like this one in 24th June 1854.
"Tis early morn; the orient light
Begins to glow round Horus' car;
Waves o'er his steeds a banner bright,
Glad Herald in his path afar!
See, o'er the mountain's burnished height
The clouds with golden fringe unfurled;
Th' unwearied orb of day and light,
Ascends, exulting o'er the world!"
From the poem, "The Hills of Corning," published on the 14 September 1854:
"A few short years ago the forest tall
Stood 'neath this sunny sky,
Where stately edifice and spacious Hall
Now greet the trav'ler's eye–
Where winds the blue Chemung,
Oft sweetly sung.
Upon the hill's broad slope a village stands,
And on the river's shore,
Where furious, harnessed in huge iron bands,
With Neigh and deaf'ning roar
The steam horse rushes by,
And seems to fly!"
Cook was somehow not very satisfied with the newspaper publications as the whole poem was not published but only parts of it. He did ask his brother Ransom to get in touch for him with an editor but nothing seemed to work out much.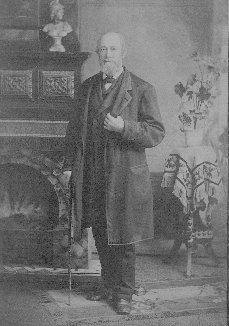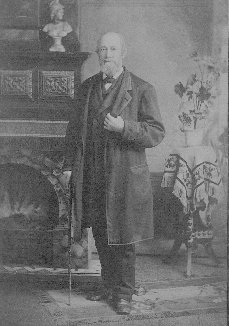 Death of Nelson Cook
Nelson Cook had spent his final years in Saratoga Springs where constantly changed his lodgings. After his brother Ransom died in 1881 he used to receive a stipend of at least $20 on a monthly basis. Nelson Cook died suffering from chronic nephritis. According to the death certificate, he died in 1892. According to the church records, he was buried on 18th February 1893 at the age of 85.