Pierre Auguste Renoir, popularly known as Auguste Renoir, was a French artist. As a painter, he led the impressionist style, but when it came to his works, they were most traditional as well as sensuous in perspective and proficiency.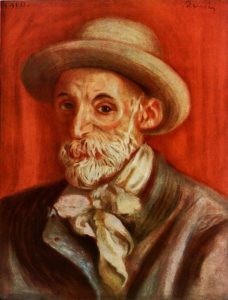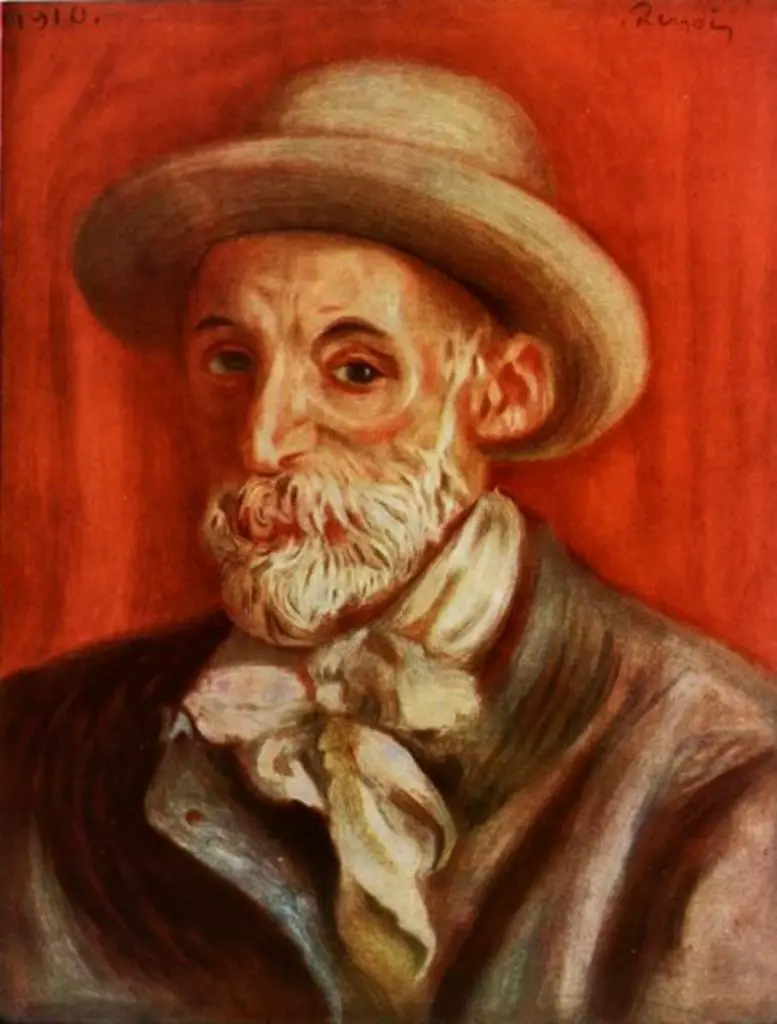 He was a celebrator of beauty, especially feminine sensuality and is considered as one of the most well-known and most regarded artists of the twentieth century.
Life and Career
Pierre Auguste Renoir was born in Limoges, Haute-Vienne, France, on 25 February 1841. He was a child of the working class and his father, Léonard Renoir, was a tailor. By the age of 13, he had started painting flowers on dishware in a porcelain factory. Later he even painted fans and screens.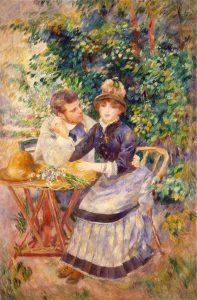 Although young Renoir had a natural weakness for drawing, he also was a good singer. Auguste Renoir came from humble beginnings as he was the sixth child of his parents, who was a tailor and seamstress. Between 1844 and 1846, the family moved to Paris.
Pierre-Auguste Renoir Overview and Analysis
They lived near the world's renowned art museum, Louvre. As a child, Renoir attended a Catholic school. He started as an apprentice to a porcelain painter and even studied drawing during his free time. He helped launch the impressionism, the artist movement in the 1870s.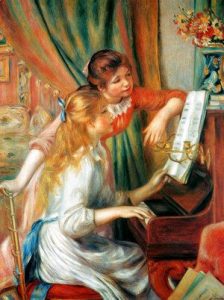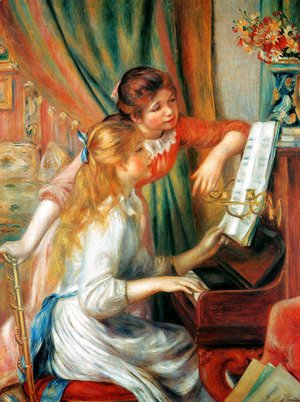 As a teenager, Renoir used to imitate some of the great works hanging at the Louvre. In 1862, he entered a famous art school, the Ecole des Beaux-Arts. He also became a student of Charles Gleyre and while attending Gleyre's studio he became friends with Claude Monte, Frederic Bazille and Alfred Sisley.
Pierre Auguste Renoir Biography
In 1864, Renoir was accepted to exhibit his works in the annual Paris Salon. This Salon helped him raise his profile in the art world, but Renoir still had to struggle to make the two ends meet.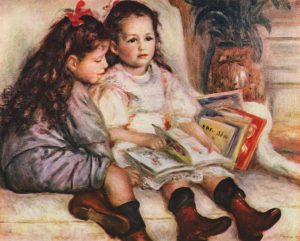 Along with earning from commissions on portraits, he was also helped by his friends, mentors, and patrons. He used to stay at his friends' homes and shared their studios because of which he had no permanent address during his early days of career.
Personal Life
Renoir met Lise Tréhot, a seamstress, who became his model in the latter half of the 1860s. They were said to be romantically involved and some of the reports even say that she gave birth to their first daughter, whom Renoir never acknowledged publicly.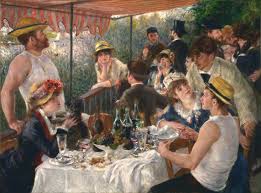 However, in 1870, Renoir was drafted into the army for the war of France against Germany and he had to take a break from his work. He never saw any action during the war.
Leading Impressionism
As soon as the war ended in 1871, Renoir returned to Paris. He, along with some of his friends decided to have an exhibition of their works on their own in 1874 and this was called the first impressionist exhibition later.  The term was derived from the name given to the paintings in that exhibition.
Pierre Auguste Renoir Painting
Traditionally the paintings were displayed as finished painting, but in this exhibition, the works were called "impressions". Use of varieties of colors and different brushstrokes to capture artistic vision on canvas was felt. This gave Renoir a warmer and sunnier feel as well.
Worldwide Success
Even with limited money through commissions, Renoir traveled and made an inspirational journey in the early 1880s.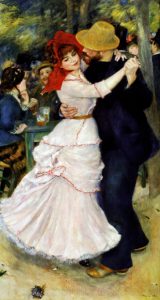 He painted three of his masterpieces, "Dancy in the City", "Dance in the Country" and "Dance at Bougival" during this time. Only when his fame spread, he decided to settle down.
Aline Charigot
Renoir married Aline Charigot in 1890. She was his long-time girlfriend and the couple already had a son who was born in 1885. Aline had served as a model for many of Renoir's works. As he aged, his works became all the more physically challenging for other artists.
Pierre Auguste Renoir Facts
His fingers were permanently curled due to rheumatism and he suffered from the stroke in 1912 due to which he was confined to his wheelchair. However, the world-famous Renoir continued to work and paint till his death.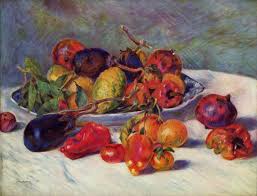 One of his works was bought by Louvre in 1919 and this was a matter of extreme satisfaction as well as a tremendous honor for him.
Pierre Auguste Renoir Art
He died that December in his home and was buried in Essoyes, France, beside his wife, Aline, who had died in 1915. Along with more than 200 works of art, Renoir became the inspiration for a huge number of artists.
More Info On- Antoine Louis Barye, Aubrey Beardsley, James Stark