Plain Tales Hills: In his collection of innumerable stories, Plain Tales Hills is one such where the reader can merely just entertain himself/herself. The name itself is a pun and the stories are light in mood and have been set up in different parts of the hills, in India and abroad.
Kipling, this tells us, was one who was indeed fond of hills as per what his stories reflect. Being a collection of 40 short stories, it ranges from stories about a girl falling in love with a story of three soldiers( Soldiers Three) which are books in themselves.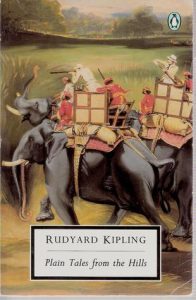 My favorite, however, is one story which never fails to capture me. It is the story of a young girl, a maverick, who falls in love with a soldier. She had found him in an injured state and had declared her love for the man she did not know the name of, to her guardians and wished to marry him.
Plain Tales Hills
She showed no intentions of budging even when she was advised against her random declaration of love. The soldier recovered owing to the love he received from this beautiful maiden.
He was soon told of how his beautiful nurse was in love with him and wished to marry him. He, shocked, informed them that he was already betrothed to a woman back home.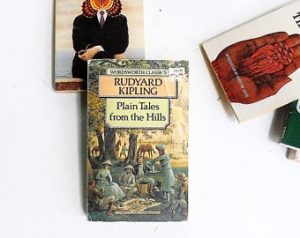 However, complying with the requests of the guardians of the fair maid, he agreed to pretend like he was going to marry her. Soon, she began believing him but as per the plan, he left promising her that he will return but he never did.
Plain Tales from the Hills Analysis
Another story that appeals to me is that of a family, a husband, his wife, and their dead child. The woman lost her kid but the man lost both. Even after trying every possible remedy, he couldn't bring back his wife from the grip of misery.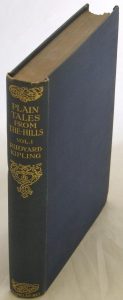 So, caught in a whirlwind of circumstances, he got involved with another woman. Coming across this information and having suspected this herself, she crops up a plan.
These stories are just two examples of the kind of stories you can expect to read. These stories have a great ending. Make sure you read them!
The Chapters:
"Lispeth"
"Three and – an Extra"
"Thrown Away"
"Miss Youghal's Sais"
"Yoked with an Unbeliever'"
"False Dawn"
"The Rescue of Pluffles"
"Cupid's Arrows"
"The Three Musketeers"
"His Chance in Life"
"Watches of the Night"
"The Other Man"
"Consequences"
"The Conversion of Aurelian McGoggin"
"The Taking of Lungtungpen"
"A Germ-Destroyer"
"Kidnapped"
"The Arrest of Lieutenant Golightly"
"In the House of Suddhoo"
"His Wedded Wife"
"The Broken Link Handicap"
"Beyond the Pale"
"In Error"
"A Bank Fraud"
"Tods' Amendment"
"The Daughter of the Regiment"
"In the Pride of his Youth"
"Pig"
"The Rout of the White Hussars"
"The Bronckhorst Divorce-case"
"Venus Annodomini"
"The Bisara of Pooree"
"A Friend's Friend"
"The Gate of the Hundred Sorrows"
"The Madness of Private Ortheris"
"The Story of Muhammad Din"
"On the Strength of a Likeness"
"Wressley of the Foreign Office"
"By Word of Mouth"
"To be Filed for Reference"
More Info On- Soldiers Three, Rudyard Kipling, Movies based on Georgian era