Queen Victorias Affair with Servants: The British monarchy has been popular for covering up its scandals and destroying related evidence. But where there are scandals, evidence comes up from different sources sooner or later especially when the scandal is related to the royal family.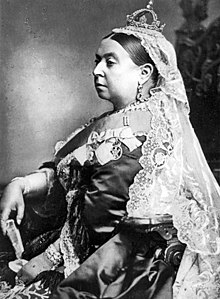 After her death, Queen Victoria's children did their best to cover up her private life. All records were destroyed, but the reality came out eventually.
Queen Victorias Affair with Servants
In fact, there were two servants of the Queen with whom she shared a close relationship at different time periods. The first one was John Brown and the other one in her later years was Abdul Karim.
Relationship with John Brown
Although it is hard to prove how intimate was the Queen with her Scottish servant, John Brown, she shared a passionate relationship with him. Having closeness with a man far below her station was almost unthinkable at that time.
There is no evidence to prove whether her relationship with him was ever in any way sexual or just extremely close. The evidence is intriguing, but not conclusive.
John Brown Servant
When Prince Albert died in 1861, John Brown became a good friend and supported the Queen. She gave him gifts and even created two medals for him – the Faithful Servant Medal and Devoted Service Medal.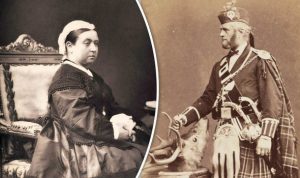 15th Earl of Derby, Edward Stanley, wrote in his diary that although it was against etiquette and even decency, Queen Victoria and Brown slept in adjoining rooms. Queen herself dismissed the chatter saying that it was the ill-natured gossip going on usually in the higher classes.
While looking for evidence, historians have found few mentions of him in Victoria's diaries even after her youngest daughter, Beatrice edited them after her death. However, Brown's diaries were destroyed. Any evidence which could point out towards her affair with servant has been collected and related by gathering several points from different original sources.
Sir James, a highly respected doctor was Victoria's doctor for 20 years and he was by her side when she died. There are few instances mentioned by him in his journals which indicate that he saw something unusual and unacceptable between the Queen and Brown.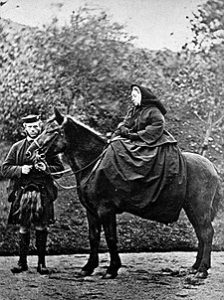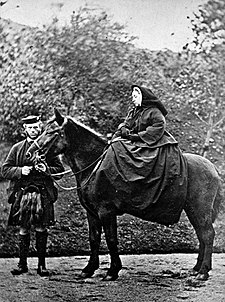 Sir James was sent to negotiate with a blackmailer who had 300 letters from Queen Victoria and the manager of the Balmoral Estate in Scotland. It took him six months and it is not known how much he had to spend for that.
The Queen said after Brown's death to his sister-in-law "He was the best, the truest heart that ever beat," "You have your husband — your support, but I have no strong arm now." She told her secretary that Brown's death was the second greatest blow in her life after the loss of Albert.
With effect to special instructions to Sir James from Queen Victoria, she had asked to place Brown's mother's wedding ring on one of her fingers and his photograph with some hair in her hand when they laid her in the coffin.
Queen Victoria and Abdul Karim
Queen Victoria's children did their best to conceal especially her relationship with her Indian servant, Abdul Karim whom she called "Munshi".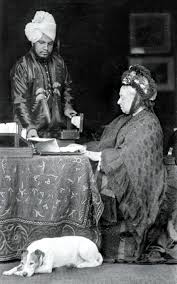 The evidence was supposedly destroyed but some of the secrets were revealed after Abdul's lost diary was discovered in 2010.
Abdul Karim Diary
The diary revealed a complex relationship between the Queen and Abdul. The two were more than friends, but it is not clear that Queen who was 40 years senior had a not-so-secret crush or she simply had the relationship in a way to fill the void of loneliness.
It was during the celebration of Queen Victoria's Golden Jubilee on the throne when Abdul came to attend her guests.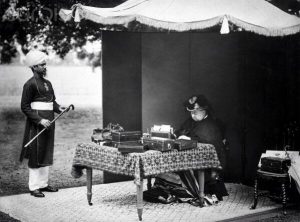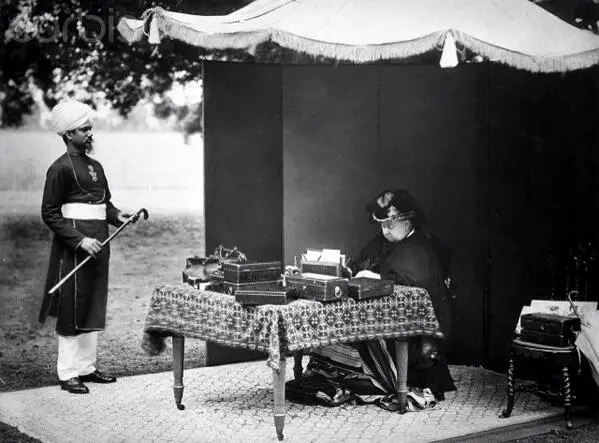 He immediately charmed Victoria and in the following years, he became a powerful advisor to the Queen from a mere servant. Eventually, he also became the topic of scandal in the court.
Queen Victoria upgraded Abdul's status by appointing him as her Urdu teacher. She treated Abdul as her close companion and brought him with her on all her trips. She even gave him a generous land grant in India.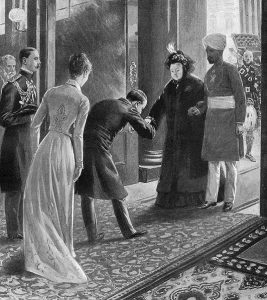 Queen had spent a night with Abdul in the cottage where she has previously stayed only with Albert. The two surely had a special bonding and Abdul filled the masculine void in the queen's life, teaching her and entertaining her as well. Here are her suitors before her marriage.
More Info On- Queen Victoria, Queen Victoria's Biography, Victorian Era Children's Costumes