Queen Victorias the longest ruling British monarch in the world who ruled the United Kingdom from 1837 to 1901 died on 22 January 1901 at the age of 81. She was the queen of the United Kingdom and Ireland as well as the Empress of India.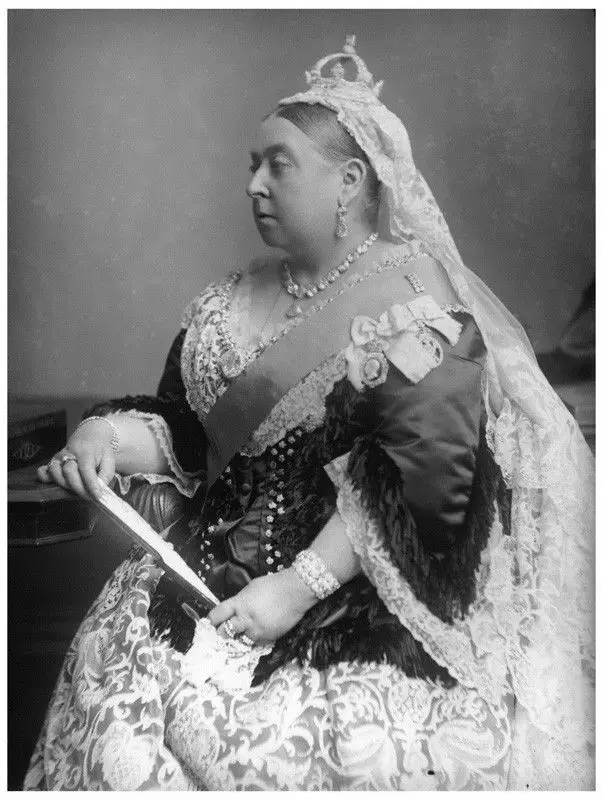 Her death was mourned all over the world and signaled the end of the Victorian era. Her funeral took place on 2 February 1901 and was one of the largest gatherings of European royalty.
Death of Queen Victoria
For months before her death, Queen Victoria's health was deteriorating. She had lost her appetite and looked frail and thin. On January 17, the deterioration turned for the worse.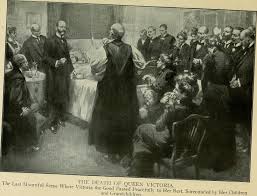 She had suffered one of several strokes which resulted in sagging of her face on left. The next day she laid in her bed and was also not aware of who was by her side.
Queen Victoria Children
On January 19, however, it appeared that Queen Victorias might recover as she asked her doctor whether she was better or not. But soon after that, she lost consciousness.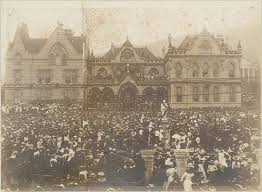 Dr. Reid understood that the end was near and called for her children and grandchildren. Queen Victoria died on 22 January 1901 at 6:30 p.m. She was surrounded by her family at Osborn House on the Isle of Wight.
Preparation of the Coffin
Queen Victoria had left detailed instructions on how her funeral and everything related to it should be. She wanted some specific things in her coffin, many of which were from her beloved husband. Albert who had died 40 years earlier.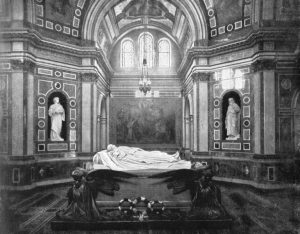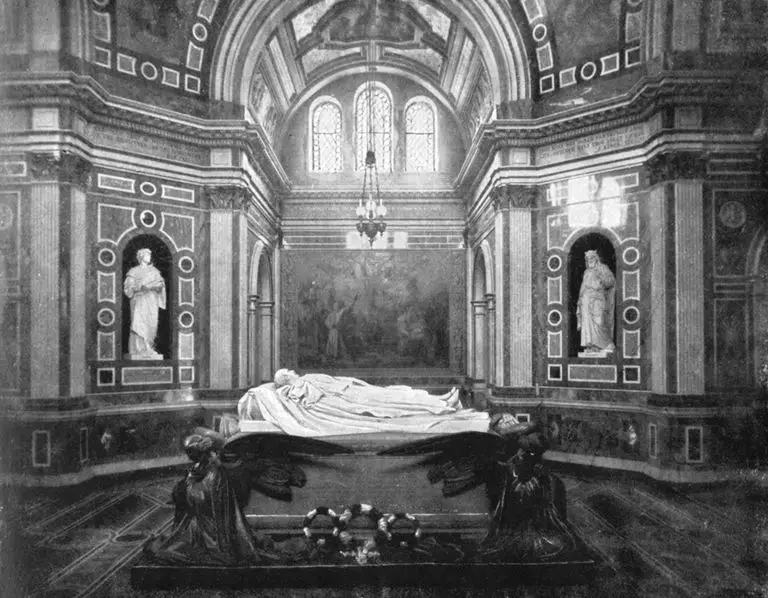 All the things including Albert's dressing gown, a plaster cast of Albert's hand and some photographs were kept at the bottom of the coffin on 25 January. After which Queen Victoria's body was lifted by her elder son Albert, grandson William and son Arthur.
Queen Victoria's Coffin
As instructed, Dr, Reid placed Queen Victoria's wedding veil over her face and slipped the photograph of John Brown and lock of John Brown's hair in her left hand which he covered with some flowers.
When everything was completed, the coffin was closed and taken to the dining room. Then it was covered with Britain's flag, the Union Jack.
Queen Victorias Funeral
There were clear instructions of Victoria regarding her funeral. Her coffin arrived on Victoria Station in London on 2 February after traveling on a boat. Since the queen had requested a military funeral, her coffin was carried by the gun carriage.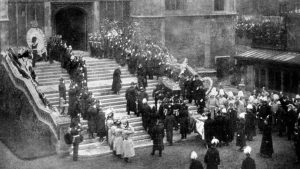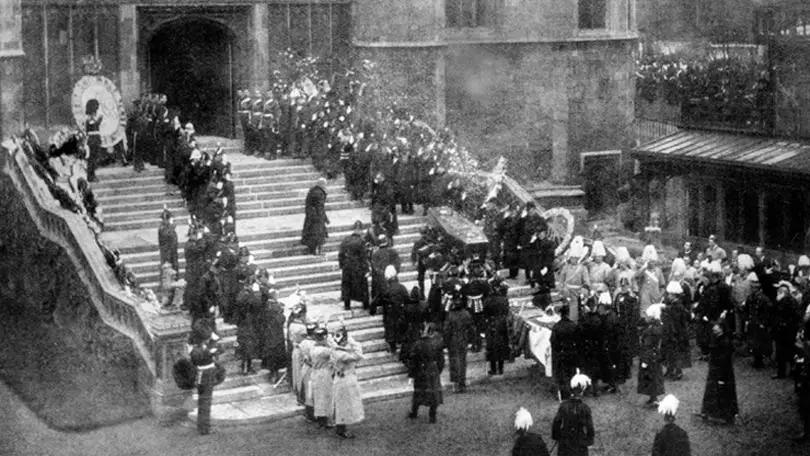 The queen wanted a white funeral instead of the usual black one and so, eight white horses pulled the gun carriage. The entire funeral route had both sides of the street covered with people who wanted to pay their last tribute and get the last glimpse of her.
The silence on the streets was unbelievable because the only sounds that were heard were of the clattering of the hooves of the horses, the jangling of swords and the boom of gun salutes which could be heard distantly.
Queen Victoria Facts
The coffin then traveled by train to Windsor for the funeral service. Queen Victorias was laid to rest in the ornate mausoleum which she had built after the death of her beloved husband to keep his remains.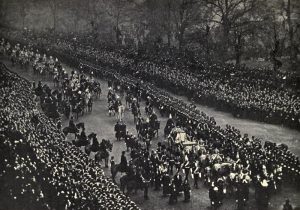 A life-size sculpture of Albert with his head tilted towards his wife was placed on his sarcophagus. A matching statue of the queen was also made and stored for when she died.
The repose made of marble was just like Victoria wanted herself to be – young, nubile and in love. But, unfortunately when she died everyone had forgotten where the statue was stored and so it could be placed only months after her death when it was found.
More Info On- Queen Victoria, Queen Victoria's Biography, Victorian Era Children's Costumes, Queen Victoria's Affair with Servants