Alexandrina Victoria came to throne in 1837 at young age of 18 years. Many proposals followed very soon. Before Victoria could settle for the 'charming' Prince Albert many men tried to charm her.
Queen Victoria's Queue of suitors
Captain John Good had been stalking Victoria since her Kensington days. He wanted to be 'noticed' by her. He would follow Queen on her vacations to Ramsgate and Hastings. However, the Queen did not pay much heed. After numerous attempts and an arrest, Captain Goode was finally admitted to a hospital in Bethlem for the psychologically challenged.
Captain Tom Flower of 15th Light Dragoons came forward to express his love. He too was turned down. Men would try to stop horse of the carriage carrying the Queen. One of them was Ned Hayward. John Stockledge was another such man who saw a wife in the Queen. However his actions landed him up in prison. He tried to get inside Windsor castle by force.
Prince George, son of Duke of Cumberland, Duke of Orleans were also considered good prospects in 1828. Things probably did not work out in either case due to lack of interaction and interest from both parties. It is also said that Duke of Orleans was devout catholic. Queen Victoria was raised Catholic but had converted to Anglican. One of Princes of Orange in 1829 was also recommended to Queen Victoria.
Russian attraction of pricess Victoria
The Queen's mother and uncle Leopold had different plans in mind. They were hoping for marital alliance with Saxe-Coburg and Gotha of Germany.
In the meanwhile  Grand Duke Alexander Nikolaevich heir to the Russian throne visited England. Memories were made through mutual affection.
The Queen and Grand Duke spent time together engaging in entertainment and dance. However, destiny disapproved of this relationship. The Queen would have to live in Russia had she engaged in wedlock  with the Russian heir.
Victoria was already the Queen of England and had responsibilities to discharge. It would have not been feasible for either of them- politically, geographically and strategically to be together.
The Tsar of Russia intervened and called back Alexander Nikolaevich. Hearts were broken but the royalty has to move on. Grand Duke  was then married to Princess Mary.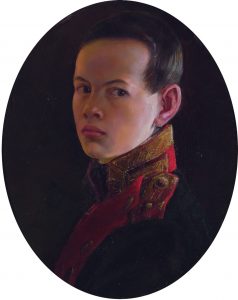 Prince Albert of Saxe-Coburg and Gotha of Germany visited England once again. The rest is history; so is their love and Victoria's mourning after demise of her treasured Albert.