Below is the detailed biography of RD Blackmore, a British novelist known for his personification of the countryside. He was known as the 'Last Victorian Pioneer' in the context of literature since the Victorian era came to an end in 1901. Let us see his life and achievements below.
Early Life of RD Blackmore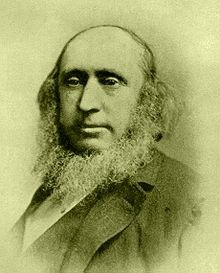 Richard Doddridge Blackmore was born on the 7th of June 1807. He almost just as much as Queen Victoria having been born just six years after her and dying a year before she did. His father John Blackmore was a clergyman and his wife was the daughter of a clergyman. Therefore, he was raised in a typical Anglo – Christian environment. He was born in Longworth, near Oxfordshire.
Due to the early death of his mother, they kept moving from county to county. Richard was taken care of by his mother's sister Mary Frances Knight who was also married to a clergyman. Richards father remarried in the year 1831 and Richard moved back with his father post the marriage.
Therefore, he had seen most of the countryside and was highly influenced by it, the serenity and the scenic beauty.
He studied in the Peter Blundell School in Devon. Blackmore was an excellent scholar and rose to many academic accolades during his time of education. He was number one in classical studies. From there, he received a scholarship to further grow and study in the Exeter College in Oxford. He passed out in 1847. During these years, he wrote his first novel.
The career of RD Blackmore
After college, he moved back to the countryside and became a tutor for a living. In the following year, he decided to pursue law. He studied at the Middle Temple in 1849 and completed by 1952. However, due to ill health conditions, he could not take the law as a full-time career.
After two years, he joined the Wellesley House Grammar School in Hamptons as the Professor of Classics. After this, he finally moved to London to explore more opportunities for himself.
In the year 1854, he published the 'Poems by Melanter' with 'Epullia and other poems' in the same year. The following year his work 'The Bugle of the Black Sea' came out. After a span of five years, he then published 'The Fate of Franklin' in 1860. Then later, 'Farm and Fruit of Old: an illustration in verse of the first and second Georgics of Virgil' in 1862. He also published 'Clara Vaughan: a novel' in 1864. Then he published the 'Cradock Nowell: a tale of the New Forest' in 1866 which was written in three volumes and set in the New Forest and London. Many such novels were published by him like 'Lorna Doone: a romance of Exmoor' in 1869 and 'Alice Lorraine: a tale of the South Downs' in 1875
Another novel, 'Lorna Doone' published in 1869, gained wide popularity.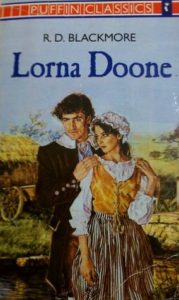 'The Maid of Sker', that was published in 1872 was actually the novel that he wrote first in his college days. Many critics and he himself are of the opinion that this would be his finest work of all time.
In the year 1857, he moved back to the countryside and bought a 16-acre large patch of land. He built himself a new house and called it the Gomer House, apparently it was named after his dog. He had an 11-acre large ground for horticulture. He was also a horticulture expert. He grew all kinds of fruits in large quantities and also started commercially selling them.
Personal Life of RD Blackmore
RD Blackmore met Lucy Maguire in a reading party in 1847. He was living in London and was away from his family. After 6 years of knowing each other, they married in 1853 at the Trinity Church, Holburn on the 8th of November.
She was Roman Catholic and had a perennial weakness in her body which is why she never got pregnant. Her sister Agnes had four children. The Blackmore couple treated them as their own and also adopted one of the girls – Eva when the child was 7.
He was a dedicated husband and loved his wife dearly. She was known to be of a shy nature and fragile in the body.
Death and Legacy of RD Blackmore
His life revolved around novels and great writing that included poetry and learning. He was an excellent scholar and a master in classism. In the beginning of the year 1888, his wife's health began to deteriorate speedingly. She died in the same year and her funeral was held on the 3rd of February.
Blackmore was taken care of by his nieces who he and wife took care of as their own children. He was 74 years old when he died in 1900. He was buried at the Teddington cemetery in the London Borough. A memorial was conducted at the Exeter Cathedral by his close friends Thomas Hardy, Rudyard Kipling and James Barrie.
The Gomer House was demolished as there was no heir left. Their adopted daughter also died and was buried in the Blackmore family grave. The Gomer house was later converted into Gomer Gardens.
Quotes by RD Blackmore
"…because I rant not, neither rave of what I feel, can you be so shallow as to dream that I feel nothing? "
"May be we are not such fools as we look. But though we be, we are well content, so long as we may be two fools together."
"I cannot go through all my thoughts, so as to make them clear to you, nor have I ever dwelt on things, to shape a story of them. I know not where the beginning was, nor where the middle ought to be, nor even how at the present time I feel, or think, or ought to think. If I look for help to those around me, who should tell me right and wrong (being older and much wiser), I meet sometimes with laughter, and at other times with anger…
…I think; and nothing ever comes of it. Nothing, I mean, which I can grasp, and have with any surety; nothing but faint images, and wonderment, and wandering…
…Often too I wonder at the odds of fortune, which made me (helpless as I am, and fond of peace, and reading), the heiress of this mad domain…
…You must be tired of this story, and the time I take to think, and the weariness of my telling; but my life from day to day shows so little variance. Among the riders there is none whose safe return I watch for- I mean none more than any other- and indeed there seems no risk…"
– Lorna Doone, RD Blackmore