Below is an article about the iconic figure of London, in the field of men's fashion during the Regency Era. Beau Brummell was a young handsome man and a close friend of the Prince Regent or the future King George IV. Let us learn about his life below.
Early Life of Beau Brummell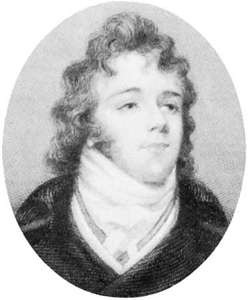 Beau Brummell was born as George Bryan Brummell in London on the 7th of July, 1778. His father was a politician in Berkshire belonging to a middle-class family. He had high hopes for his son to become a gentleman and one of the gentry of England. Like the boys in the family of the Royal House of England, Brummell was educated at the famous Eton college near Windsor. He had an older brother who studied at Eton too.
At Eton, young George was seen to take his uniform very seriously. He was always well dressed, neatly haired and up to date with the uniform accessories. He became an ideal well-dressed boy at a very young age. His habit continued until he grew up. Later, he was sent to Oxford University where he was seen wearing cotton stockings and dingy cravats that became popular among the boys in college.
In 1793, he went to Oriel College where he left the college in one year due to some rivalry in the management. After this, in 1794, he joined the military as a young cornet.
Military Life of Beau Brummell
He was promoted to lieutenant George Brummell in the following year. His father died in the same year of his promotion. He inherited some money from his father. He used the money to apply for the personal regiment of the Prince of Wales. He had to pay his mess bills and other bills. Many officers from the gentry of London applied for the position and the competition was tough.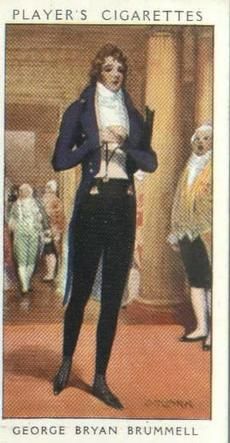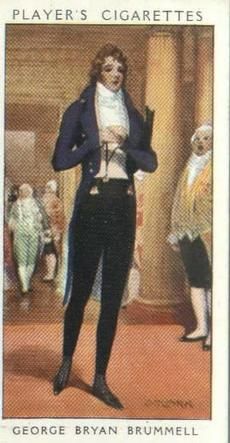 A young lieutenant, with a charming dressing sense, impressed the Prince of Wales the most. He called him the 'first gentleman of England'. Within 3 years, he was promoted to captain while the other able and older generals were waiting on a promotion.
Clothing of Beau Brummell and its influence
His friendship with the Prince of Wales grew stronger as time passed by. This made him a famous personality and brought him into the wide notice of the public. The more he was noticed, the more his fashion sense was appreciated and copied by many young and old people.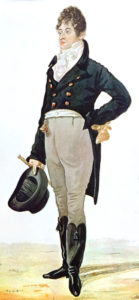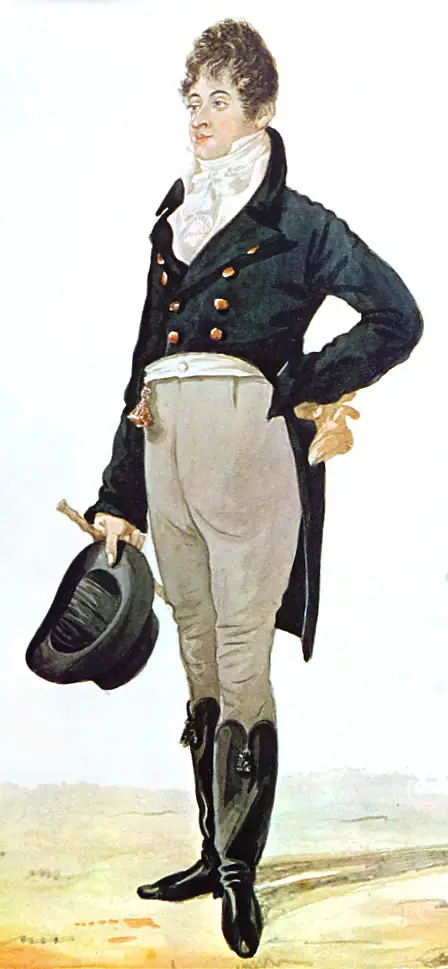 His perfectly fitting and bespoke tailored garments were now in the eye of the public. His craftsmen were paid around 52 pounds for an hour. He has also openly admitted that he takes 5 hours in a day to dress up!
Not only his clothing but people also imitated his personal habits such as keeping his teeth white and shiny, his attention to personal detail, and daily bathing.
The downfall of Beau Brummell
Throughout his life, Beau George Brummell lived his life under the validation of society. His friendship with the Prince Regent was more than a part of his life. He loved being amongst his wealthy friends and being a center of attention everywhere he went. In 1811, there was a rift between the two men – Prince Regent and Brummell. This disturbed him to a great extent.
He found himself gambling most of the times and escaped to France sometime around 1816 so as to escape the debtor's prison. Thereafter, he lived in France for quite a long time without an official passport until 1830. He was left without any money by 1835 and forcefully made to live in the debtor's prison back in England.
Later Life and Death
Beau Brummell became insane after this trauma and insult of living in the debtor's prison. But due to the charitable intervention of his many friends in the gentry, he was able to secure release. Due to his insane state of mind, he was kept in the Le Bon Sauveur Asylum on the outskirts of Caen in Northwestern France.
He died of syphilis in the same asylum and mental state in 1840.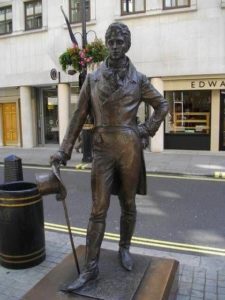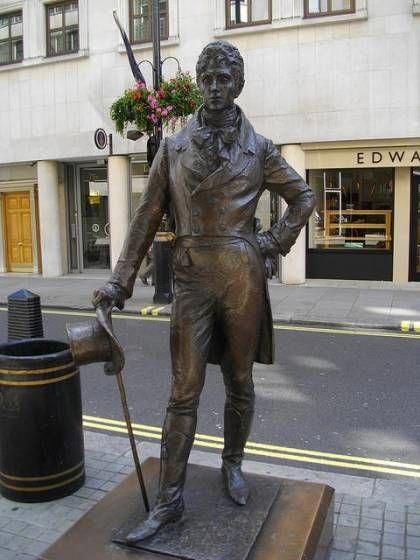 Many portrayals in the form of drama, plays, novels, etc have come out ever since his death in English literature. A statue of Beau Brummell is seen at Jermyn Street in London.
Quotes by Beau Brummell
"To be truly elegant one should not be noticed"
"Fashions come and go; bad taste is timeless."
"If people turn to look at you on the street, you are not well dressed, but either too stiff, too tight, or too fashionable."
"The problem with our existence is that our experiences contain more hate than love."
"Starch makes the gentleman, etiquette the lady."