Below is the detailed biography of Rembrandt Peale, a renowned American artist who excelled in portraits. He is best known for his extreme similarities in paintings of George Washington and Thomas Jefferson. His style was French Neoclassical and subjective.
Early Life of Rembrandt Peale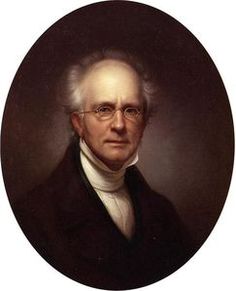 Rembrandt Peale was born in Bucks County, Pennsylvania on the 22nd of February 1778. His father, Charles Willson Peale was also an artist of the 17th century who taught all his children the art of portraiture and scenery. Rembrandt was the third of his six surviving children out of eleven.
Rembrandt lost his mother when he was 12. He went to the school of arts since the age of 8 and produced his first portrait at the age of 13. He met George Washington while his father painted the president when Rembrandt was 17 years old.
Art Career of Rembrandt Peale
Peale studied Washington's portrait by other artists and also by his father and tried to generate a likeness of Washington as a standard imagery but was never satisfied with any of the paintings.
He finally completed his portrait in 1824 and called it 'Patriae Pater' which in Latin means 'Father of the nation'. It is an excellent portrait of Washington in a military uniform looking as firm as he was through an oval window. This portrait was much appreciated and bought by the Congress in 1832 for 2000 US Dollars. This painting lies at the Old Senate Chamber in the old Legislative chamber of the United States.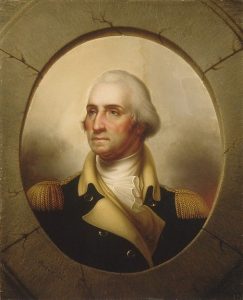 Other than Washington, he painted great portraits of Thomas Jefferson and John Marshall who was a Chief Justice.
He traveled to Europe in the year 1808 in search of inspiration and learning new forms of art and exploring different styles of paintings. He spent a lot of time under Jacques Louis David's study. He lived in Paris for two years which is what inspired in him the French Neoclassical style of painting. There he painted the navigator – Alexandar Von Humbolt and many others.
He went back to the United States in 1812 when he also painted 'The Roman Daughter', his well-known artwork.
Rembrandt was inspired by his father and opened a museum in Baltimore, Maryland just like his father opened one in Philadelphia in 1786 called the American Museum of Philadelphia. The Baltimore Museum was inaugurated on August 14, in the year 1814. It was the first building in America to be wholly a museum.
It was enlightened by gas light which was a new concept then which was artificial light produced by different carbon compounds. However, he could not run the museum for too long as he lacked business skills and at a point ran out of money to produce more paintings. He even tried to raise funds in 1828 to travel to Rome as he was an ambitious painter. He was accompanied by his son, Michael Angelo.
Peale painted many portraits of his family members that included his wife, his children, and his sisters. He was good at capturing the life essence of simplicity and goodness of a person via his portraits. He had a vast career of 50 years of that which he inspired many other artists most of whom were his own children. His neo-classical artworks lie in many museums across the United States.
Personal Life of Rembrandt Peale
Peale married when he was 20 years old. He married Eleanor May Short in Philadelphia who was 2 years older than him. They had 9 children together. Among them were Rosalba, Eleanor, Michael Angelo, Angelica, and Emma Clara. He remarried in 1840, after the death of Eleanor in 1836. He married an American woman – Harriet Canny who was a landscape and portrait artist of the mid-nineteenth century.
Notable Works of Rembrandt Peale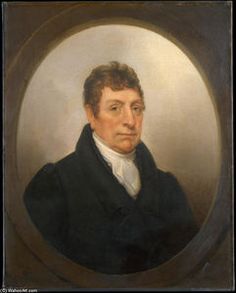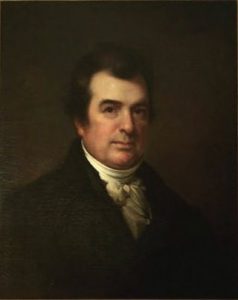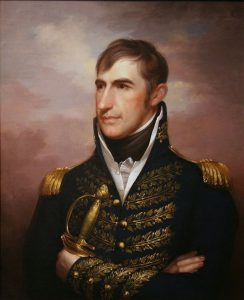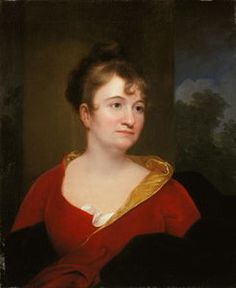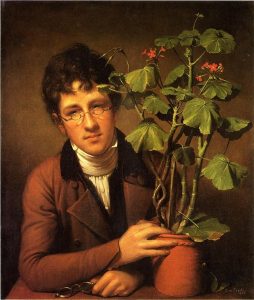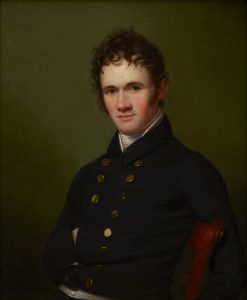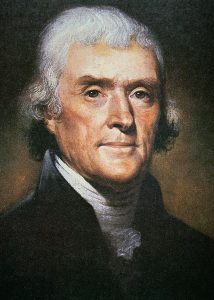 Death of Rembrandt Peale
Peale died on June 12 in the year 1860 in Philadelphia at his residence and was buried at the Woodlands Cemetery in the West of Philadelphia. He was the longest living American Artists in the Victorian Era.