Born on 19 March 1821 in Torquay, England Sir Richard Francis Burton KCMG FRGS was a British explorer, translator, geographer, writer, orientalist, solider, cartographer, ethnologist, linguist, spy, poet, fencer, spy, and diplomat. He was famous for his explorations and travels in Asia, the Americas, and Africa.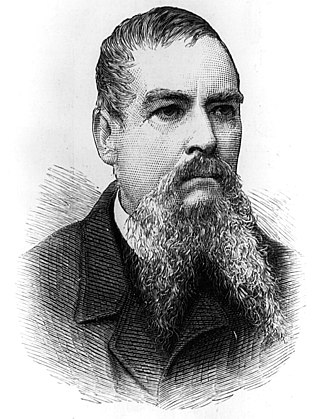 Burton Childhood & Army Career
Richard accompanied his parents on their foreign trips. His father chose to raise his daughter and two sons in France and Italy. Here Richard developed his extraordinary talent for languages such that before matriculating at Trinity College Oxford in 1840, he was fluent in French, Italian, Greek, and Latin.
In 1842, Burton was expelled from Oxford for a minor breach of discipline. He enlisted in the army and sent to India as a subaltern officer in the 18th Regiment of Bombay Native Infantry in England's war with the Sindh. He stayed in Gujarat and nearby Indian places for eight years where he became proficient in Gujarati, Marathi, Punjabi, Sindhi, Pashto, Telugu and Multani. His studies of Hindu culture and interest in religious of India had progressed to such level that his fellow companions accused him of going native or called him 'the White Nigger'.
Richard Burton's Explorations and Achievements
Burton's Journey to Mecca
Richard Burtons' seven years in India gave him a familiarity with the behaviors and Customs of Muslims. It prepared him to attempt a Hajj which is the pilgrimage to Mecca and Medina in 1853. For this pilgrimage, he took all the details from the Muslims of Sindh and planned it thoroughly.
He also went through the Muslim customs of circumcision to further avoid the risk of being discovered. It was a very rare scenario when a European gave a visit to Hajj pilgrimage. It was this journey which made him famous. His own account of a journey is very well described in his book 'A Personal Narrative of a Pilgrimage to Al-Madinah and Mecca'.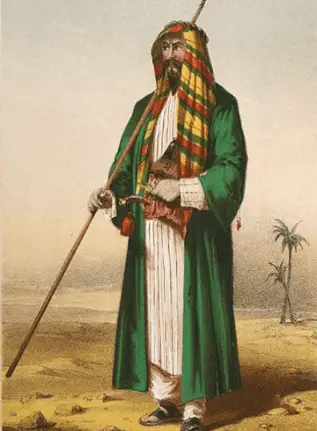 Exploration of the Somali Country and Beyond
After returning to Cairo from Mecca, he was transferred to the political department of the East India Company in March 1854 and later went to Aden for a new expedition which was supported by the Royal Geographical Society, to explore Somali Country.
Burton was interested to discover the large lakes which he had heard about during his travels in Arab. In Aden, in the month of September 1854, he first met Lieutenant John Hanning Speke who was going to be a very important part in his most famous exploration.
From 29 October 1854 to 9 February 1855, he visited the interior of Somalia, Harar which is Ethiopia of the present day. No European had entered this part of Africa as there was a prophecy that if a Christian was admitted inside, the city would decline.
Exploring the African Great Lakes and the Source of Nile
The Royal Geographical Society funded one more expedition in 1856 for Burton to set off from Zanzibar. This area was mainly described by many Arab slavers and traders. The aim of the mission was to study the tribes and to look further what exports would be possible from this region. Also, the part of the mission was to discover the source of the river Nile.
Before leaving for Africa, he secretly did engagement with Isabel Arundell.
John Speke accompanied Burton in this exploration on 27 June 1857. Along with them, there were Omani Arabs who traded and lived in the region, hired professional porters and guides who were taking the caravan routes for years. They started exploration from the east coast of Africa heading towards the west.
Burton and Speke fell ill many times during their journey, sometime very seriously. They lost much of their surveying equipment. Even with such adverse conditions, the duo was able to discover Lake Tanganyika in February 1858. They also discovered Lake Victoria or Victoria Nyanza.
Burton's Feud with Speke
After the discovery of so-called the source of the Nile, Burton and Speke reached London at different times due to their disease and different route of the return journey. However, by the time Burton returned to London, Speke gave a presentation of his journey to Royal Geographical Society and took most of the credit in the discovery of the Lakes in Africa, which created a public quarrel between Burton and Speke.
On 16 September 1864, British Association for the Advancement of Science scheduled a meeting between Burton and Speke to debate the source of the Nile. However, on the day before the debate, Speke died in an accident.
Richard's Marriage and Diplomatic Service
Burton and Isabel married on 22 January 1861 in a Catholic ceremony. Soon after his marriage, Burton formally entered the Diplomatic Service as consul at Bioko in Equatorial Guinea. He spent much of his time exploring West Africa in the climate which was considered extremely unhealthy for European. Due to this, he had to spend this time without Isabel.
The couple united again in 1865 when Burton was moved to Santos in Brazil.
Richard also provided his diplomatic service during the Paraguayan War, as British consul in Damascus, Trieste in Austria-Hungary.
Francis Burton Known Languages
He had exceptional knowledge of languages and cultures. The exploration in different part of Asia, Africa, and European countries helped him to understand people from different areas of the world and their custom.
He could speak in almost 29 different languages originated in Europe, Africa, and Asia. He spoke Arabic, Amharic, English, Asante, Fan, German, French, Greek, Urdu, Sindhi, Italian, Icelandic, Latin, Persian, Marathi, Pashtu, Portuguese, Spanish, Sanskrit, Saraiki, and Swahili.
Richard Francis Burton Books
Burton published more than 40 books and a number of articles, letters, and monographs. A larger number of this magazine and journals have never been cataloged. As it was illegal to publish any pornographic or erotic material openly, Burton with Forster Fitzgerald Arbuthnot created 'the Kama Shastra Society' to print and circulate such books.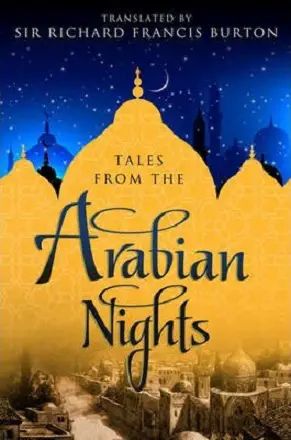 One of the very famous books is his translation of 'The Book of the Thousands Nights and a Night' which is commonly known as The Arabian Nights. The book was published in ten volumes in 1885 and seven volume were added later. The stories were mostly sexual in content and were considered as pornography.
The other famous book is the translation of the Kama Sutra as 'The Kama Sutra of Vatsyayana' in 1833.
He wrote a book mentioning his experience throughout the journey to Mecca and Madinah in the book 'A Personal Narrative of a Pilgrimage to Al-Madinah and Mecca'.
He described his experience of exploration of Somalia and Ethiopia which was done by any European for the first time in the book 'First Footsteps in East Africa' in 1856.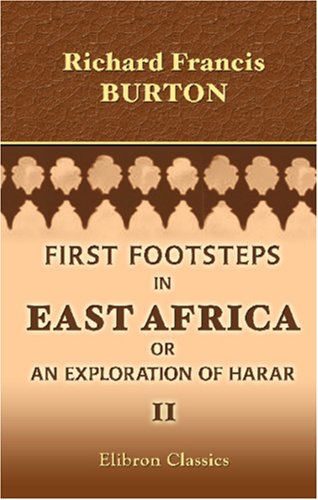 The journey in search of the lakes and the source of the Nile in Africa was described with great detail in 'Lake Regions of Equatorial Africa' in 1860. The details in the book helped many future explorers to a great extent.
The experience of Burton during his diplomatic service in Bioko, including a trip up the Congo River to the 'Yellala Falls' in the book 'Two trips to gorilla land and the cataracts of the Congo' in 1876.
Death of Sir Richard Burton
Burton was appointed a Knight Commander of the Order of St Michael and St George 'KCMG' in 1886 by Queen Victoria.
Burton died on 20 October 1890 in Trieste due to a heart attack. His wife never recovered from this loss. She burned many papers and journals of Burton including a new translation work of 'The Perfumed Garden' which to be called as 'The Scented Garden'.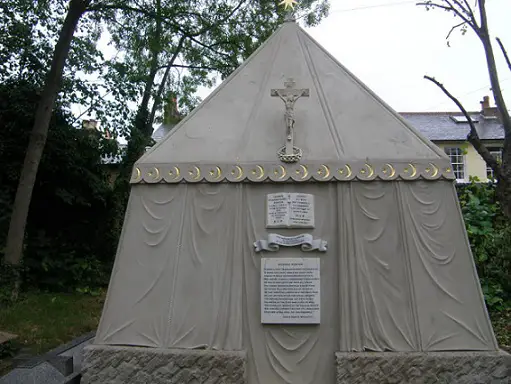 Isabel designed the tomb for the couple and after her death, they are buried in a unique tomb in the shape of a Bedouin tent in the cemetery of St Mary Magdalen Roman Catholic Church Mortlake in London. Burton's collection of paintings, personal effects, and photographs relating to him are presented at Orleans House Gallery in Twickenham as Burton Collection.