Below is the biography of Robert Adam, a neoclassical Scottish architect of the Victorian era. He is known for his interior designing and furniture designing works.
Early Life of Robert Adam
Robert Adam was born in Kirkcaldy, Fife, in Scotland on the 3rd of July 1728. His father was William Adam, a renowned architect, Mason and by far known for his great entrepreneurial skills. His mother's name was Mary Robertson Adam. He received most of his training from his father. He and his older brother were both trained by the best architect in town – their father. He also trained them to run the business which is what they did. Robert, along with his older brother took care of the family business.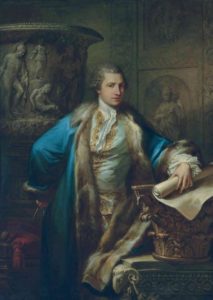 The family moved to Edinburgh where their father made a fortune. He and his brother developed the 'Adam Style' in Europe which was a lighter version of neoclassicism, yet it was the most elegant and subtle method.
Art Career of Robert Adam
Robert later went on to pursue architecture in Rome and spent five years studying architecture. His instructors were Charles Louis Clerisseau and Giovanni Battista Piranesi.
His father died when he was just 20 years old and left the entire architectural business for him to run. He returned to England and opened his studio in London with his younger brother James Adam. Here is where they developed the 'Adam Style' and determined the theory of movement in architecture.
He specialized in antique themes and therefore became one of the most successful and renowned architects of the time in the country. He held the title of 'Architects of the Kings Works' from 1761 to 1769. His father was a member of the Board of Ordnance. Robert inherited this position. They received their 'first break' when they received the contracted to design the 'Dumfries House'.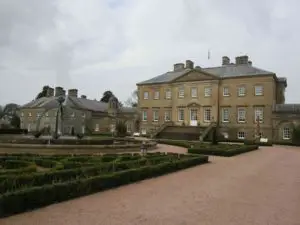 Adam was particularly fascinated by Gothic architecture. Hence, most of his designs have a tinge of gothic fusion with western architecture. The sketchbooks that he made to pass time show his interest in gothic styles. He had well-known friends from Edinburgh that included William Wilkie, Gilbert Elliot, and Alexander Wedderburn.
Robert along with his brother travelled quite as much. They made the 'Grand Tour' in which they visited significantly important places in terms of architecture like the Mansion House in London, St Peters Cathedral in Windsor and the Windsor Great Park along with Virginia Water Lake. They visited Brussels and traveled to Rome. Their uncle was the Marquess of Annandale who undertook the Grand Tour.
By the year 1754, they traveled in Paris and explored the architecture.
Architecture in London
In the year 1758, Robert Adam moved back to England and started with his practice in houses and other small contract buildings. He popularised the 'Palladian design' and added countryside element in his designs in London. Adam set his benchmark by maintaining absolute uniformity and wholesome approach from the exterior to the interior of a house. This was his specialty.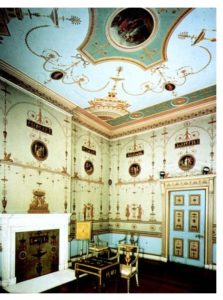 The carpets had intricate designs, the mirrors and the ceilings were designed with absolute elegance. Every little element like even the doorknob was taken care of by Adam Brothers.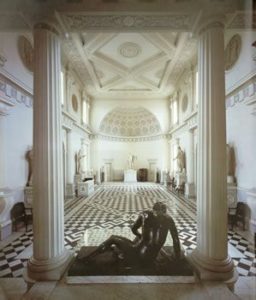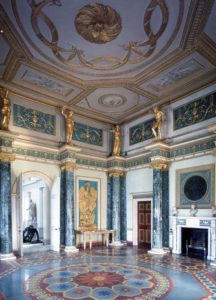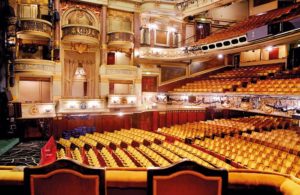 The Screen in front of the Old Admiralty White Hall in London was designed by him in 1760. The Little Market Hall in Buckinghamshire was also designed by him in the following year. The Pulteney Bridge in Bath was their design and architecture built in 1770. The massive structure of the Royal Society for the encouragement of Arts, Manufactures and Commerce was built in 1772.  The Theatre Royal in Drury Lane, London was also his masterpiece.
Other Significant Works by Robert Adam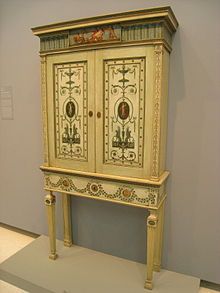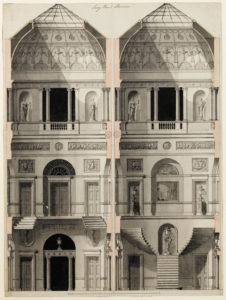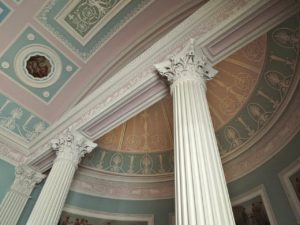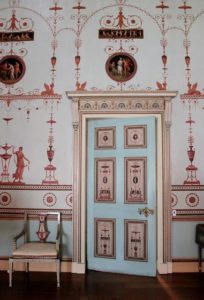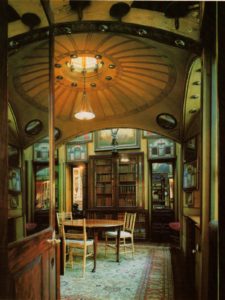 Appointments of Robert Adam
Robert Adam was the member of Parliament for Kinross – shire from 1768 to 1774. He was succeeded by George Graham. He served as the Architect of the King's Works in 1761 to 1769. He was succeeded by Sir Robert Taylor and his brother James Adam. He was also elected a member for the Society for the Encouragement of Arts, Manufactures and Commerce in 1758. He was also the elected member of the Society of Antiquaries in 1761.
Death and Legacy of Robert Adam
Adams body was fragile in nature and as he suffered from stomach and bowel problems every now and then. Due to this he suffered from peptic ulcers and experienced an ulcer burst. He died in 1792 on the 3rd of March. His funeral was on the 10th of March, in the south wing of the Westminster Abbey. Many Earls, Dukes, and Baronets, all his associates attended his funeral including Lord Frederick Campbell and Sir William Pulteney, the 5th Baronet.
He was known to bring the progressive element of fusion in his architecture. His work was complete and full of classicism and the approach was Scottish. He and his brother worked in a harmonious manner and remained on good terms until the end. James Adam, his brother succeeded him as the architect of the Kings Works.
Robert was unmarried all his life and had no children. His massive estate was left for his sisters – Elizabeth and Margaret. More than 9000 drawings and sketches of him were left after his death. Many were auctioned out in more 200 pounds in 1833. There is a Museum in London – Soane Museum where his masterpieces yet prevail.