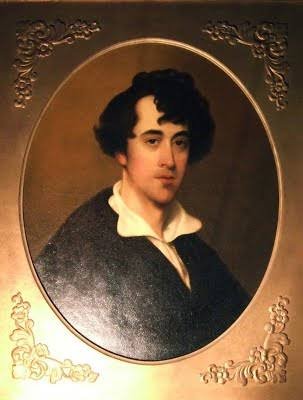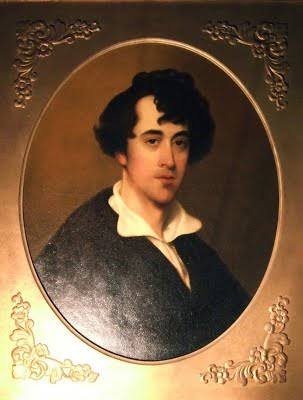 Early Life
A British American Sculptor born in England often known as "Ball Hughes" was born on 19 January 1804 in London according to his baptismal record on the International Genealogical Index. He was the second son of John Hallet Hughes, a carriage builder. He realised at an early age his interest and talent for moulding and modelling.
His mother constantly observed that ends of candlesticks went missing and later she found that Balls was making a bas-relief copy of a picture representing the wisdom of Solomon, which was later cast in silver. Robert studied under Edward Hodges Bailey for seven years studying modelling from antique and life.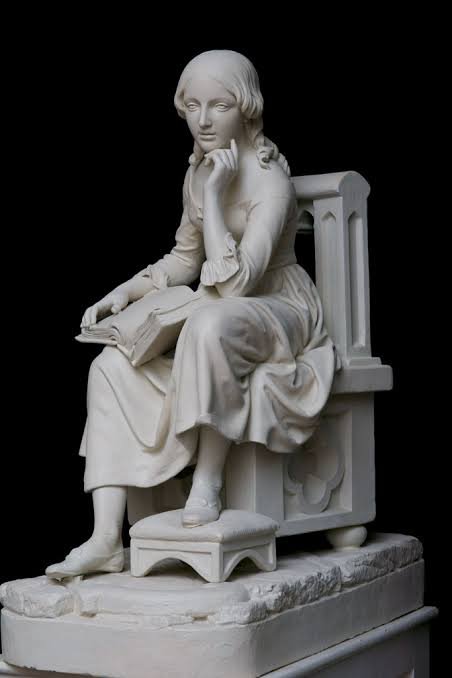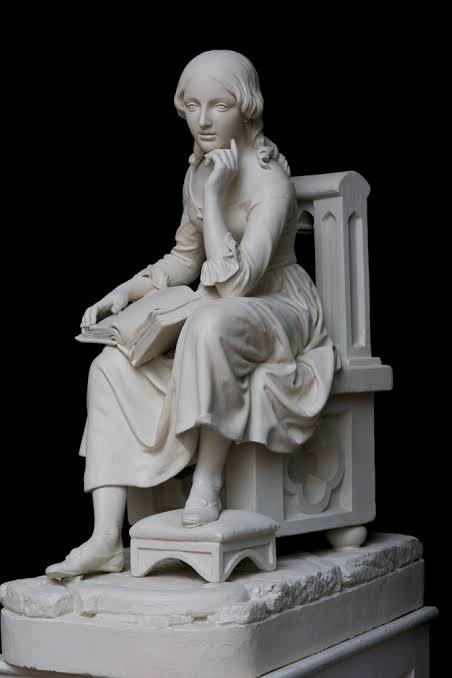 Awards and Achievements
He was awarded by the Royal Academy a large silver medal for the best copy in bas-relief of the Apollo Belvedere. The Society of Arts and Science awarded him with a silver medal for the copy of the Barberini Faun.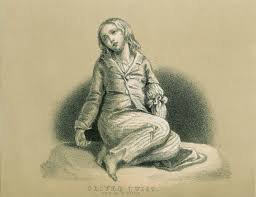 He was honoured with a large silver medal for the best original model from life. His original composition "Pandora brought by Mercury to Epimetheus" was honoured with a large gold medal and two other prizes for books Baron Opie and Fuseli.
Career Life
He was elected as an Honorary Academician in 1830 into the National Academy of Design. He was appointed to sculpt busts of various members of British nobility and Royal family including the Duke of Sussex and the Duke of Cambridge and he also had the honour of making the bust of George fourth. In 1827 he made a professional visit at the Earl of Leicester where he met several gentlemen who insisted him to come to America.
In 1828 Hughes made a beautiful "Group of Shepherd boy dog and lamb" which was exhibited at the Royal Academy. Hughes married the daughter of David Wright of Oxford and shortly after marriage, he migrated to America in 1829.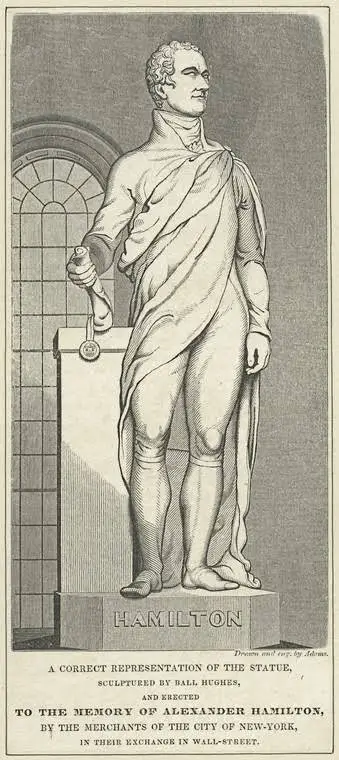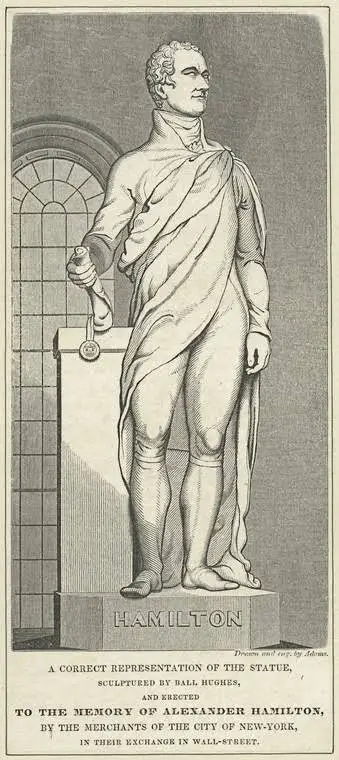 Famous Works of Robert Ball Hughes
Some of his major works include the marble statue of General Alexander Hamilton which unfortunately destroyed due to fire in the Exchange building New York in 1835. He was also commissioned to make a magnificent marble statue in the memory of Bishop John H Hobart of Trinity Church New York. He also made the statue of then the New York Governor Dewitt Clinton.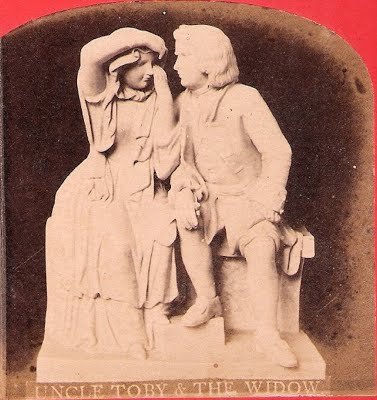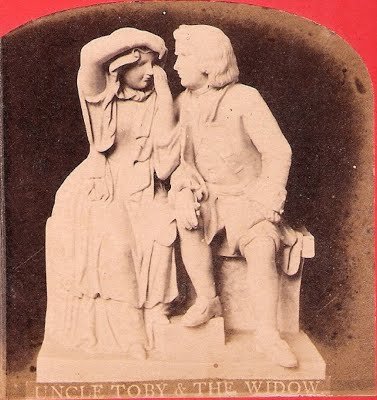 He made a Group of Uncle Toby and Widow Wadman which are now in Boston Athenaeum, a statue of Oliver Twist and a remarkable equestrian statue of General Washington. He also produced busts of Washington Irving in 1836 and Edward Livingston.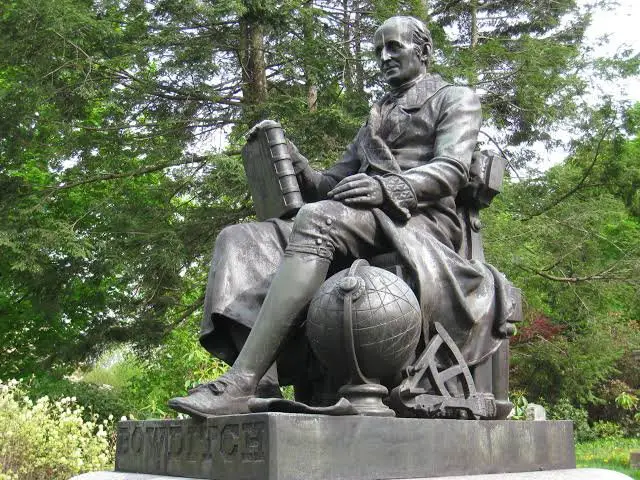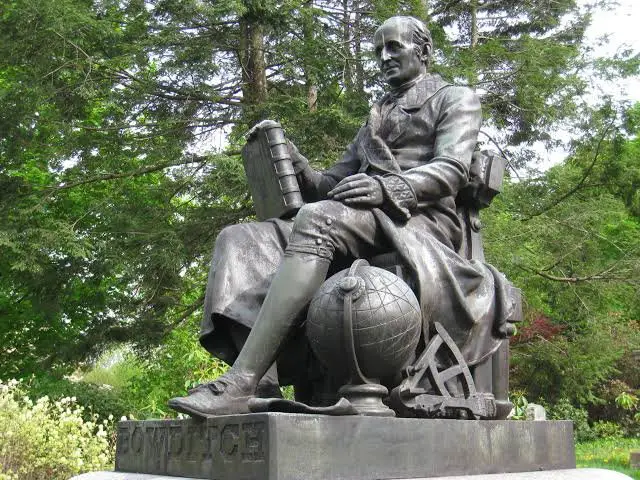 Hughes made the first large bronze statue of mathematician Nathaniel Bowditch for Mount Auburn cemetery in America in 1847.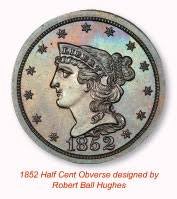 Hughes also designed numerous was medallions as well as coins for the United States Mint. He also modified the Seated Liberty Quarter (1838) and the half dime (1859) of Christian Gobrecht's design.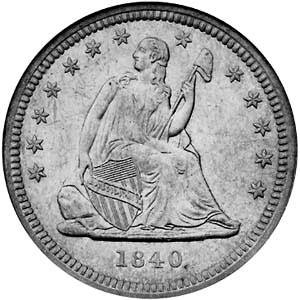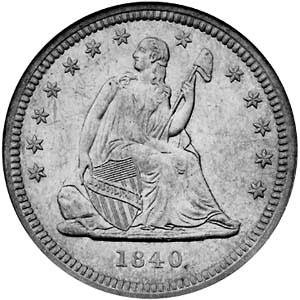 Later Years of Robert Ball Hughes
In his later life he produced burnt wood pictures which included "The Witches of Macbeth ( circa 1840), Babylonian Lions (1856), Don Quixote in His Study (1863), The Trumpeter (1864), General Grant Proclaiming the Surrender of Richmond (1865), The Lucifer Match (1865) and The Monk (1866). He also gave lectures on art. Robert Hughes is buried in the Cedar Grove Cemetery, Dorchester, Massachusetts.