Robert Buchanan, a famous poet of his era, was born in Staffordshire, on the 18th of August 1841. His father, who lived in Ayr, a town south-west of Scotland, moved to Glasgow, where Robert had his primary education. Coincidently, David Gray, another famous writer was his co-student during their education.
He struggled greatly in his early life, stricken with poverty and strife, and among these struggles, he moved to London with Gray, where they wrote an Essay about Gray, which featured in the Cornhill Magazine.
He is considered an ace in writing narrative poems, he tried to expand his horizons by trying for some new topics in "The Book of Orm: A Prelude to the Epic, a study in mysticism", of 1870.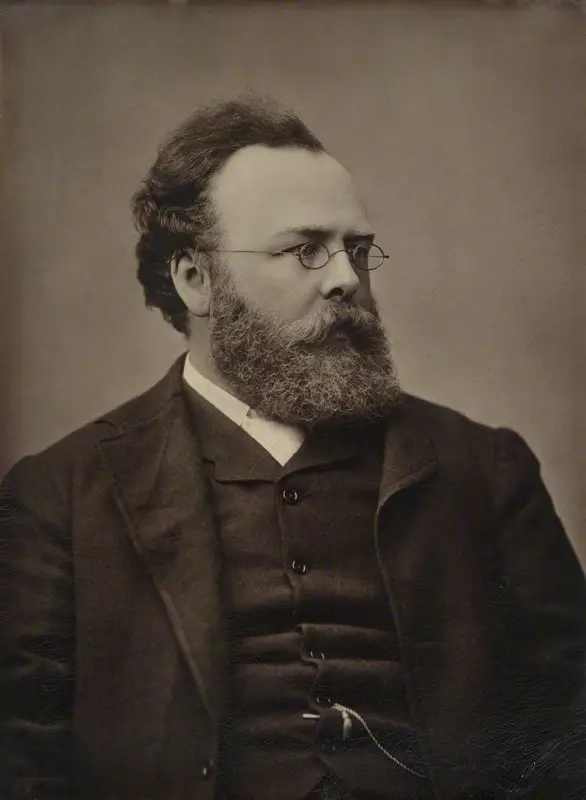 Robert Williams Buchanan's Famous Works
He engaged in various publications and was not limited to one field, he wrote poems, plays, fiction, essays, etc. His poems were composed into three volumes in 1874, into one volume in 1884; and as Complete Poetical Works in 1901.
He published his first book "Poems and Love Lyrics" in 1858. Whilst publishing his second one "Mary and other Poems" in 1859 which is failed to be mentioned in any bibliographies. The only facsimiles of the book are only present in the Mitchell Library in Glasgow, as the book is extremely rare.
Buchanan also collaborated with Charles Gibbon and wrote a collection of poems and short stories named: "Storm-beaten" or "Christmas Eve at the "Old Anchor" Inn in 1862. These works came before his famous" Undertones", which is often considered his first book. "Undertones" was published after a grim period of disappointment, in 1863.
Then his literary career boomed with his volumes Idyls and Legends of Inverburn (1865), London Poems (1866), and North Coast and other Poems (1868), wherein he showed tremendous skill and insight in the conditions of life and knowledge of reality.
Among his works. London Poems (1866) established Buchanan as a poet. After this, he came up with his first novel: "The Shadow of the Sword (1876)", after which he uncorked a geyser of fabulous poems, plays, and stories.
His other famous and best works include Saint Abe and His Seven Wives, a tale of Salt Lake City,  The Drama of Kings (1871),  St Abe and his Seven Wives, a lively tale of Salt Lake City, Utah, published anonymously in 1872, Balder the Beautiful (1877), The City of Dream (1888), The Outcast: a Rhyme for the Time (1891), The Wandering Jew (1893),
The Martyrdom of Madeline (1882), Foxglove Manor (1885), Effie Hetherington (1896), Father Anthony (1898), David Gray and other Essays, chiefly on Poetry (1868), Master Spirits (1873), A Poet's Sketch Book (1883),  A Look round Literature (1887), The Land of Lorne (2 vols., 1871) among others.
One of his works that sparked controversy was "The fleshly school of poetry: Mr D.G. Rossetti."
He wrote an article in 1871 that criticized the writing style of another author "D.G. Rossetti". Buchanan employed a pseudonym "Thomas Maitland" under which he wrote in the "Contemporary Review", an article entitled "The fleshly school of poetry: Mr D.G. Rossetti."
Herein Buchanan's views regarding the school were illuminated. He considered them as overtly sensual, placing primary importance to the body. He as far as accused the school of causing 'moral corruption'. However, Buchanan acknowledged his identity and the article on being accused by Rossetti.
This article was replied by Rossetti in a letter to the Athenaeum via a letter entitled "The Stealthy School of Criticism". Robert Buchanan later regretted his article and the kerfuffle it ensued.
Demise & his Biography
He suffered a paralytic seizure in 1900, to which he succumbed, and he passed away in June of 1901. In his memory, a biography is written by Harriett Jay Buchanan, who was his literary partner, sister-in-law, and adoptive daughter. She took aspects of his personality and life from Robert's unpublished autobiography, works, and letters in order to write about the man.
In the biography, a complete account of his life is encoded. The book title "Robert Buchanan. Some account of his life, his life's work and his literary friendships" came to be published two years after his death, i.e. in 1903.