Samuel Finley Breese Morse (April 27, 1791 – April 2, 1872) was an American Artist and inventor during the Victorian age.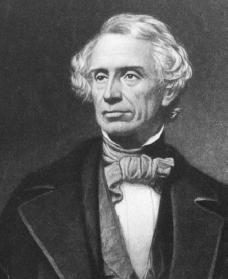 He designed and developed the first successful electromagnetic telegraph system. Though he was a portrait painter, he was a co-developer of the Morse code.
Early Life Of Samuel F. B Morse
Samuel Finley Breese Morse was born in Charlestown, Massachusetts, on April 27, 1791. He was the oldest son of Jedidiah Morse, a clergyman and an eminent geographer, and Elizabeth Breese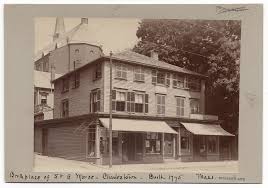 He attended Yale College from where he graduated in 1810. During his studies, he developed an interest in miniature paintings and also attending lectures on electricity.
Samuel Morse Facts
Though not a very bright student, Morse wished to pursue a career in art, but his father was opposed to this. Fulfilling his father's wish, he started working as a clerk in a Charlestown bookstore but he continued to paint in his free time.
Samuel Morse Paintings
His dedication and passion towards painting compelled his father to reverse his decision and in 1811 allowed Morse to sail to England to study painting. On his return to Boston, Massachusetts, Morse opened a studio and soon established himself as a portrait painter.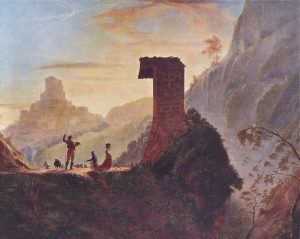 During this time, Morse worked at the Royal Academy with the respected American artist Benjamin West (1738–1820).
Though he painted beautifully but could not make much money out of it. Burdened by the financial pressure Morse traveled extensively in search of work, finally settling in New York City in 1823.
Samuel Finley Breese Morse's Career As An Artist
His persistent search for work landed him becoming the first president of the National Academy of Design in 1826, an organization that was intended to help secure sales for artists and to raises the taste of the public.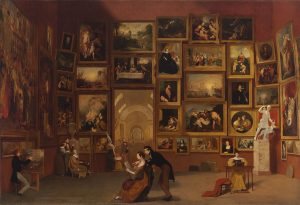 His two best-known canvases are his portraits of the Marquis de Lafayette (1757–1834; a French general who served with George Washington [1732–1799] during the American Revolution), which he painted in Washington, D.C., in 1825.
His work depicts a dramatic portrayal of his subjects which combined technical proficiency with a touch of Romanticism.
Samuel Morse Family
In between 1825-1932 he was faced with the successive deaths of his young wife, his father, and his mother. Extremely grieved Morse returned to Europe in 1829 to continue his artistic studies.
During his return voyage to the United States in 1832, he met the inventor Charles Thomas Jackson,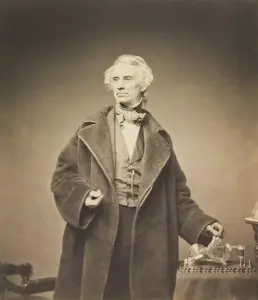 And they discussed how an electronic impulse could be carried along a wire for long distances.
He was intrigued by the idea and spent the rest of the voyage sketching preliminary ideas. His emerging interest in developing the telegraph along with declining artistic career prompted him to give up painting in 1837.
Samuel Morse Telegraph
Samuel Morse developed a prototype of the telegraph in 1835 but his lack of science background led him to form a partnership with fellow inventor Alfred Vail in 1838
who contributed funds and helped develop the system of dots and dashes for sending signals that would eventually become known as Morse code.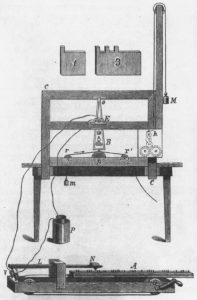 In 1842 Morse demonstrated his work and won a $30,000 Congressional appropriation to construct an experimental 38-mile telegraph line between Washington, D.C., and Baltimore, Maryland.
Samuel Finley Breese Morse: Life After Fame
On May 24, 1844, Morse tapped out his now-famous first message, "What hath God wrought!".He received his patent for the telegraph in 1847.
The success of the telegraph brought Morse fame and wealth. In 1848 Morse married Sarah Griswold, with whom he had four children. Later on, his interests turned to politics; he was against abolitionism, and he supported the nativist movement.
Samuel Morse Biography
In 1854 he ran for Congress but proved unsuccessful. The telegraph operators of the United States honored Morse with a bronze statue in New York's Central Park in 1871.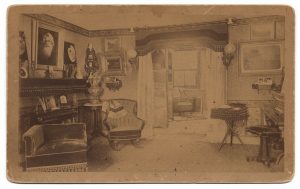 In his final years, he made generous contributions to Vassar College and also to his alma mater, Yale College, along with religious organizations and temperance societies. He also patronized several struggling artists whose work he admired.
Samuel Morse died of pneumonia on April 2, 1872, at his home in New York City at age 80.
More Info On- The Faded Flower, Desire by Samuel Coleridge, Epigram by Samuel Coleridge,