Samuel Thomas Gill was born on 21 May 1818 at Persian in England. His father was Samuel Gill, Baptist minister, and his first wife, Winifred Oke.
The Early Life of Samuel Gill
Gill became the headmaster of a school in Plymouth. This is where their son studied and after that, he went to Dr. Seabrook's Academy, Plymouth for further studies.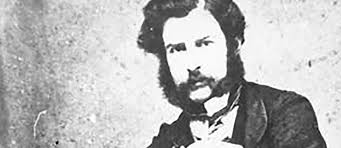 His father used to instruct him regarding drawing as his father was an amateur artist. In London, Gill was employed by Hubbard Profile Gallery which was a silhouette producing establishment as 'Draftsman and Water Colour Painter'.
Samuel Thomas Gill Family
In 1839, during December in the Caroline, he reached South Australia along with his parents, sister and a brother. In 1840, during March he opened a studio in Gawler Place, Adelaide. This studio used to remain open from eleven till dusk.
He used to draw portraits of human beings as well as of horses and dogs and also the sketches of houses. Gill used to transfer these sketches  'to paper suited for home conveyance'.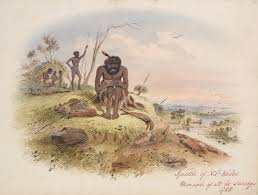 In 1846 without pay as a draftsman, he went to an exploring party led by J. A. Horrocks which made the country reach the head of Spencer Gulf.
When a gun accident happened from which he just died after three weeks later, at that time Gill was with Horrock.
Samuel Thomas Gill Paintings
Gill nursed him devotedly. On 10 October 1846, the poignant diary of the expedition of Gill was published in the South Australian Gazette and Colonial Register.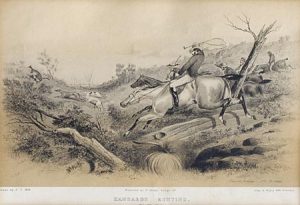 During 1846-1847, Gill raffled drawings of the expedition in Adelaide. Many of his paintings survived and remained in the possession of the Horrocks family until 1944. After this, his paintings were bought by the National Gallery of South Australia.
Works By Samuel Thomas Gill
South Australia Illustrated by George French Angas was published in London in 1847 which is a series of hand-colored lithographs. Out of all these lithographies, two watercolor drawings were by Gill.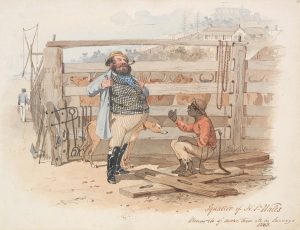 These typical works were produced by Gill in Adelaide during the 1840s which were a watercolor of urban scenes. A series of twenty-two lithographed drawings of prominent South Australian citizens called 'Heads of the People' was published in1849 in Adelaide.
Samuel Thomas Gill Detailed Biography
Gill sketched them from life and then he drew them on stone. At that time his portraits were not only accepted but admired by others too.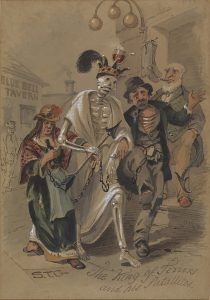 In 1851, he published his another lithograph in Adelaide which was the 'Old Colonists Festival Dinner' and of a racehorse called 'Merry Monarch'. His racehorse lithograph indicates his lifelong interest in the turf.
Samuel Thomas Gill in Victoria
Then Gill went to Victorian gold diggings in 1852 and for the next twenty years, he produced drawings of Victoria and New South Wales. Out of these drawings, many are published as lithographs.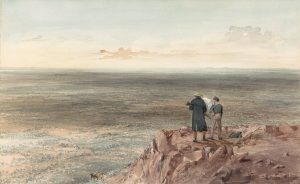 Gill sketched twenty-four lithographs named Victoria Gold Diggings and Diggers As They Are. They were published in 1853 in Melbourne as well as in London.
Samuel Thomas Gill Artwork
Gill opened his studio in 1850 in Collins Street, Melbourne. The scenery in and Around Sydney (1856) of Gill appeared in two parts and every part includes six 'lithographic sketches'.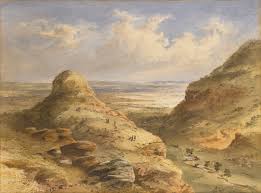 The trustees of the Melbourne Public Library commissioned him in 1869 to do the forty sketches of the Victorian goldfields during 1852-53. He fell into obscurity in 1870 but even though he continued his work.
On 27 October 1880 he collapsed in Post Office Place, Melbourne and when taken to the hospital, he was found dead due to rupture of an aneurysm of the aorta.
More Info On- Frederick William Burton Biography, Frederick Daniel Hardy