The psychologists of the 18th century were taken aback when a new, thoroughly different and radical approach was found almost single-handedly to study human beings. Rather than treating consciousness as the centre of mental life, he proposed anatomy of mind being as iceberg and only the small segment of which protruded above the water surface is Consciousness.
And this Psychologist/neurologist was Sigmund Freud, the father of Psychoanalysis in the field of psychology.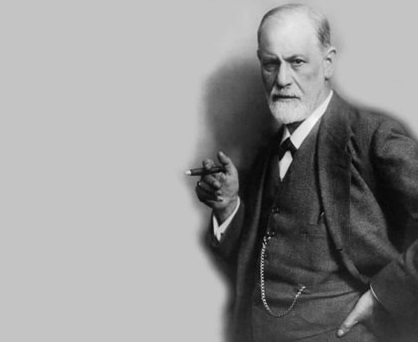 Family Background of Sigmund Freud
On 6th May 1856, Sigismund Schlomo Freud was born, now known by the name of Sigmund Freud. He was born in Freiberg, Moravia, a small Austrian town now part of Czechoslovakia. He was born into a family full of complexity and confusion.
His father, Jakob Freud was married third time at the age of 40 to Amalia Nathanson, Freud's mother, on 29 July 1855 who was then 20 years younger to him. Jakob was a wool merchant and had two sons, Emanuel and Philipp from his previous marriages who were approximately the same age as Amalia; moreover, Sigmund's nephew, was his earliest playmate.
Financially they struggled and lived in a locksmith's house as tenants when their first son Sigmund was born. Later Seven children were born, but Sigmund remained his mother's favourite. She often called him "golden Siggie." In 1860, his family moved to Vienna, capital of Austria, and became residents of that city when Freud was four years old.
Due to the positions of their finances, all his family members were forced to live in a crowded apartment but still, Freud got a separate room and had his own oil lamp while others made do with candles. He passed his final examination, qualifying to enter the University of Vienna at the age of seventeen but yet lived with his parents until he was 27, as the custom demanded at that era.
Educational scenario
Since Freud was Jewish, he experienced the deluge of Catholic community wherever he went. Luckily, Emperor Francis Joseph liberated the Jews of that time in Austria and gave them some equal rights to settle anywhere in the empire. Freud's education began at the local elementary school here in 1866. He studied various disciplines like Greek and Latin languages, mathematics, history, and natural sciences. Freud always excelled as a student.
In one of his personal papers, Freud mentioned often recalling the childhood dreams of becoming a great Austrian General or Minister of states. But as he was Jewish in those times, except for medicine and law, all other professional careers were closed to him. So, he reluctantly decided upon a career in Medical and entered the faculty of Medicine at the University of Vienna in 1873.
He received the M.D. degree in 1881, taking 7 years rather than the usual 5 years to get his degree. Soon thereafter he accepted a position at the Institute of Cerebral Anatomy and got into research work as he never intended to practice Medical. However, this changed when he met his first love, Martha Bernays.
 Sigmund Freud's Love life
Sigmund Freud fell in love with Martha Bernays, who was the daughter of a well-known Hamburg family whereas he was a poor student still living with his parents, Freud's researcher job did not pay enough stipends to support a family. He once wrote to Martha, "My sweet girl, it only pains me to think I should be so powerless to prove my love for you." They got engaged within 2 months of the meeting.
Freud wrote around 900 letters in the span of 4 years to Martha and in 1886, got married and went on to produce 3 daughters and 3 sons. One of his daughter Anna Freud, later, following her father's footsteps, became a renowned Child Analyst. However, there also were rumours that Freud had an affair with his sister-in-law, Minna Bernays, after marrying Martha.
Major spins in Career
Before the harmful effects of cocaine discovered, cocaine was often used and considered as an analgesic and euphoric substance. Freud was introduced to cocaine when he was 28 years old. He not only used cocaine but also advocated its use for a variety of purposes by publishing a paper saying 'Cocaine was the cure." But soon experienced potential antidepressant effects of cocaine and a setback in his medical career.
The year 1885 is marked as an important year his Freud's career. He got the opportunity to go to Paris and study under the most prominent neurologist of that time, Jean Martin Charcot. Here, Freud learned the possibilities to induce or eliminate hysterical neurotic symptoms through hypnotic suggestions. Although he rejected hypnosis as a therapeutic technique, he was smitten by Charcot's lectures and clinical demonstrations. During his brief stay in Paris at the Salpetriere Hospital, Freud transformed from a neurologist to psychopathologist/psychologist.
The years between 1890 and 1900s were lonely yet productive for Freud. He worked alone to build the bedrock of Psychoanalysis. These efforts culminated in what most experts consider to be his most outstanding work. From 1901 onwards, his prestige grew to include the general populace as well as medical practitioners all around the world.
World War 1
World War 1 had a profound impact on Freud's life and theory. His clinical work with the German soldiers broadened his understanding of the variety and subtlety of psychopathology. The loss of all his savings in 1919 with the participation of his two sons in the war, and soon thereafter the rise of anti-Semitism, strongly affected Freud's perception of the social nature of the man. But he continued to articulate his ideas about the future of mankind in a long series of books.
In 1932, he was a persistent target of Hitler's terror policies. Many of Freud's books and papers were burned. It was only through diplomatic efforts that he and certain family members were allowed to escape from the Nazis and flew to London, England.
 Sigmund Freud's Life in England
After finally arriving in London, the family settled at 20 Maresfield Gardens in Hampstead (now the Freud Museum). Last year of his life was spent in England suffering from an advancing cancer of the throat and jaw. Due to smoking Cuban cigars every day. He persisted his work, despite a total of 33 operations to halt the spreading of cancer. But even with cancer, the man made quite a difference in whole of England as well, thanks to Melanie Klein. He got Psychoanalysis to England.
In early September 1939, the Second World War broke out, and a few weeks later Sigmund Freud died on September 23 1939, in London, a displaced Jewish Expatriate.
There are not many authentic credentials about Freud's early life since he twice destroyed his personal papers, in 1885 and again in 1907. Even his later papers were closely guarded in his Archives and only available to Ernest Jones, his official biographer, and a few members from the inner circle.
But all said and done, there is no doubt that he was one of the great thinkers who made some ground-breaking contributions to the world of psychology and related domains. 40 years of his life were spent into writing, clinical practice, and developing theories investigating the unconscious part of the human mind. In fact, his work and theories continue to influence our lives even today.