Rowland was born on 3rd December 1795 in Kidderminster, Worcestershire, England. He was a British administrator and educator. He introduced the penny postage system, a system in which normal letters could be sent for one penny. He had a variety of interest which included printing, astronomy, mathematics, and transportation.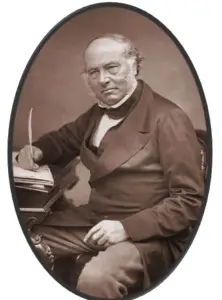 Sir Rowland's early life
Sir Rowland's father Thomas Wright Hill was a school teacher. His father was an innovator in education and politics. Sir Rowland's friends included Joseph Priestley, Tom Paine, and Richard Price.
Sir Rowland became a student and at the same time became a teacher in his father's school, at the age of 12. By teaching astronomy, he earned extra money. The scientific instruments were repaired by the money he earned from teaching. He worked at the Assay Office in Birmingham that tested the quality of silver. During his free time, he painted landscapes.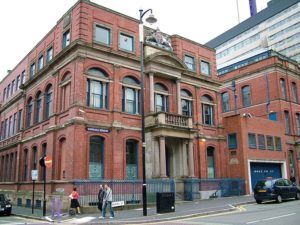 Sir Rowland's work
Reform in the Postal System – The development of the modern postal system was because of Sir Rowland. This system was later adopted throughout the world. Between 1835 and 1837, he formulated a proposal for postal reform. The reform was based on the view that revenue was derived from taxes which would increase with the growth of the population and national prosperity.
He also insisted to lower the cost on letters, as high taxes reduced the amount of mail used. Subsequently, this had reduced the revenue from mails. These reforms included a uniform postage rate irrespective of the distance, as excessive rates for letters traveling different distances increased the expenses.
According to him, prepaid mails were required. Postal stamps were introduced so as to get prepaid mailing into effect. He faced a lot of bureaucratic opposition. In spite of that, he succeeded to bring prepaid mailing to effect in 1840.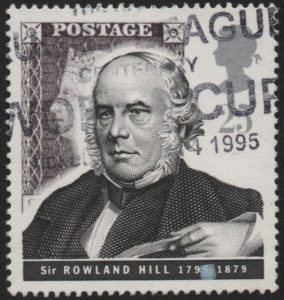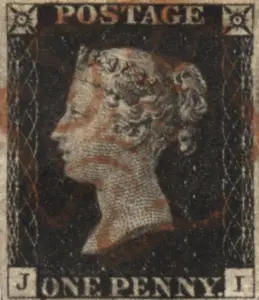 Reforms in Education – Sir Rowland was interested in addressing the problems of teaching. For 15 years he ran a school. He emphasized on student democracy, rigid self- discipline and intensive teaching. He established the Hazelwood School at Edgbaston in 1819 after moving his father's school 'Hill Top' from central Birmingham.
Hazelwood was a model for public education for the emerging middle class. The aim of the school was to give useful, student-centric education so that students got sufficient knowledge, skills, and understanding. It focused on self-education for students. This was beneficial for students as well as the society.
This school was designed by Hill which included swimming pool, science laboratory and forced-air heating. These seemed very innovative. He wrote 'Plans for the Government and Liberal Instruction of Boys in Large Numbers Drawn from Experience', in 1822. This was cited for Public Education.
According to Rowland, to influence students the best way is by showing kindness. This would have a moral influence on them. Whereas caning and fear would not help in any way. He believed that kindness should be the predominant force in school discipline.
Science was a compulsory subject and students were to be self-governing.Hazelwood school gained international attention with the visit of French education leader Marc Antoine Jillian. In June 1823, Sir Rowland wrote about Hazelwood in his journal Revue Encyclope'dique.
He got his son admitted in Hazelwood. Jerry Bentham was an English philosopher, social reformer and founder of modern utilitarianism. In 1827, Bentham opened a branch of Hazelwood at Bruce Castle in Tottenham as he was impressed with the school. The original Hazelwood School closed in 1833. But its educational system continued at the Bruce Castel School. There Rowland was the headmaster from 1827 to 1839.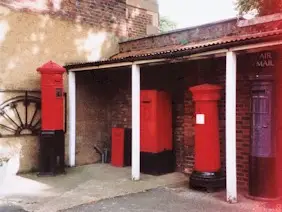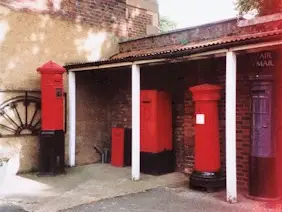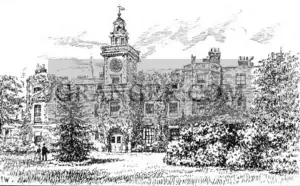 Sir Rowland's achievements
Sir Rowland was knighted in 1860. He was awarded the KCB- Knight Commander of the Bath. Order of Bath is a British order of chivalry. This was founded by George I on 18 May 1725.  He was also awarded FRS- Fellow of the Royal Society. It is an award granted to an individual for their contribution in various fields.
Sir Rowland's later life
Till 1841 Sir Rowland worked in the post office and then he was dismissed in 1842 after the Conservative Party won. That was the time when the rancorous controversy took place. In 1844 he along with his friends Edwin Chadwick, John Stuart Mill, Lyon Playfair, Dr. Neil Arnott to name a few formed a society called 'Friends in Council'.
These friends met at each other's house and discussed topics related to politics and the economy. David Ricardo along with few classic economists founded the Political Economy Club, of which Sir Rowland was a member.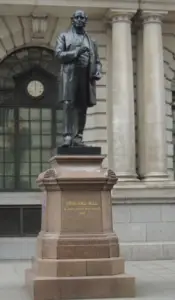 In 1879, he died in Hampstead, London. He was buried in Westminster Abbey. His memorial is there at his family grave in High gate Cemetery. Streets were named after him In Hampstead and Tottenham. To commemorate Sir Rowland,  Royal – A Society of Arts Blue Plaque was unveiled in 1893.