Born in 1782, Sir William Allan was a Scottish painter who gained name and fame for his works inspired by Russian life. He was also a Royal Academician and the president of the Royal Scottish Academy. The quality work that he contributed to painting still remains fresh among the pages of Scottish history.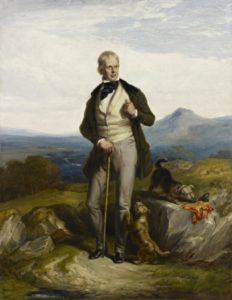 Early years of William Allan
William was born in 1782 in the city of Edinburgh. William got his name from his father, William Allan Senior who was an officer at the Court of Session.
He received his basic education at the High School of Edinburgh. One of his teacher at the school was William Nichol who was also a friend of Robert Burns.
After Allan's talent for painting and art was recognized, he was provided with a painter and a coach as well. He studied at the Trustee's academy with John Burnet, David Wilkie and Alexander George Fraser under John Graham.
A few years later William moved to London and got admitted to the schools of the Royal Academy.
There he exhibited his first painting which was done in the style of John Opie in 1803 and was called the Gipsy boy with an Ass.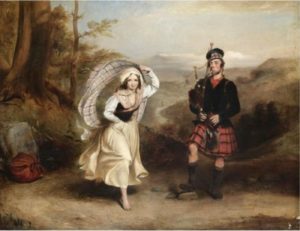 William Allan on a tour
The main reason that William Allan was able to capture the beauty, art and culture of Russia was because of the travel decision he made in 1805. The shipwrecked victim at Memel in Russia marked the beginning of a promising career.
He was able to collect funds from his paintings and portraits of the Dutch people constituting of the consul and others. Later on his journey to Austerlitz, he crossed St. Petersburg and got to have a close eye at the Russian army as well.
He made friends in the country mainly in the capital region which counted Sir Alexander Crichton, a physician of the imperial family.
Observation was not all that Allan gained in his time in Russia, he also became fluent with Russian as well.  Now that he was familiar with the local tongue of the region he did not hesitate to travel to the inner parts of the country and also spent a few years in Ukraine.
Other excursion spots of Allan were Tartary, Turkey, the culture of Cossacks, Tartars and Circassians. He even collected armour and arms.
His famous painting, Peasants keeping their Holiday was part of the exhibition at the Royal Academy in 1809.
Allan returns home
It was in 1814 that Allan came back to Edinburg. The following year of 1815, another painting of William, Circassian Captives was completed and had a fair share of attention at the Royal Academy. However, there was not a direct purchaser of the painting. Yet it was sold by means of a lottery to Francis Wemyss Charteris, 9th Earl of Wemyss.
For quite some time, Allan lived in Edinburg and his paintings did not do as good as they were expected. Yet again they were bought by Grand Duke Nicholas at times when he visited the city.
Allan rises as a painter
Inspired by the novels of Sir Walter Scott, William Allan drew paintings of Scottish history and the famous one are Death of Archbishop Sharpe and Knox admonishing Mary Queen of Scotland. There were later got exhibited in 1823 and engraved by John Burnet.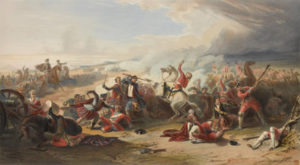 Later in 1825, Allan's Death of the Regent Murray made a name and was sold for 800 Guineas to Duke of Bedford. This became the ticket for William to be associated with the Royal Academy.
Painter in jeopardy of health
William received a threat of blindness due to his deteriorating health and a break from work was the best solution towards his wellbeing.
In order to do this, Allan moved to Rome and spent a season of winter there. Later he travelled to Constantinople, Naples, Greece and Asia as well.
But the painter within him could not resist exhibiting two of his works, Auld Robin Gray and Prophet Jonah in 1826 and 1829 respectively.
In 1830, he was restored to fine health and was living at his home at Scotland Street of New town in Edinburg.
He was a chosen member of the Royal Academician and after the death of Sir George Watson became the president of Royal Scottish Academy in 1838.
Some famous works of William Allan
The Battle of Waterloo from the English was presented by Allan in 1843 and became a property of Duke of Wellington afterwards.
He painted Peter the Great, teaching his subjects the art of shipbuilding.
The last major work contributed by William to the world of painting was a second view of the Battle of Waterloo which was exhibited in 1846 at the Westminster Hall.
He got caught with the disease of bronchitis in his home at Edinburg and died because of it on February 23rd, 1850.
Even in his last days, he was working on the portrait of the Battle of Bannockburn. He remains buried in Dean Cemetery in Edinburg.