Sophie Anderson is best known for her oil paintings of Victorian children. Most of her paintings have been set with a rural background. Born in Paris, France in 1823, Anderson stayed in France through her childhood.
Sophie Anderson Biography
However, she along with her family had to relocate to the United States after the outbreak of the revolution in 1849. Anderson was a self-taught artist although she received some formal education from Charles de Steuben in Paris in the year 1843.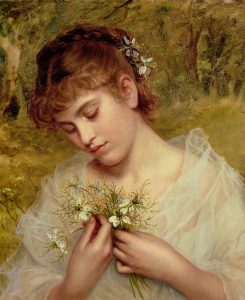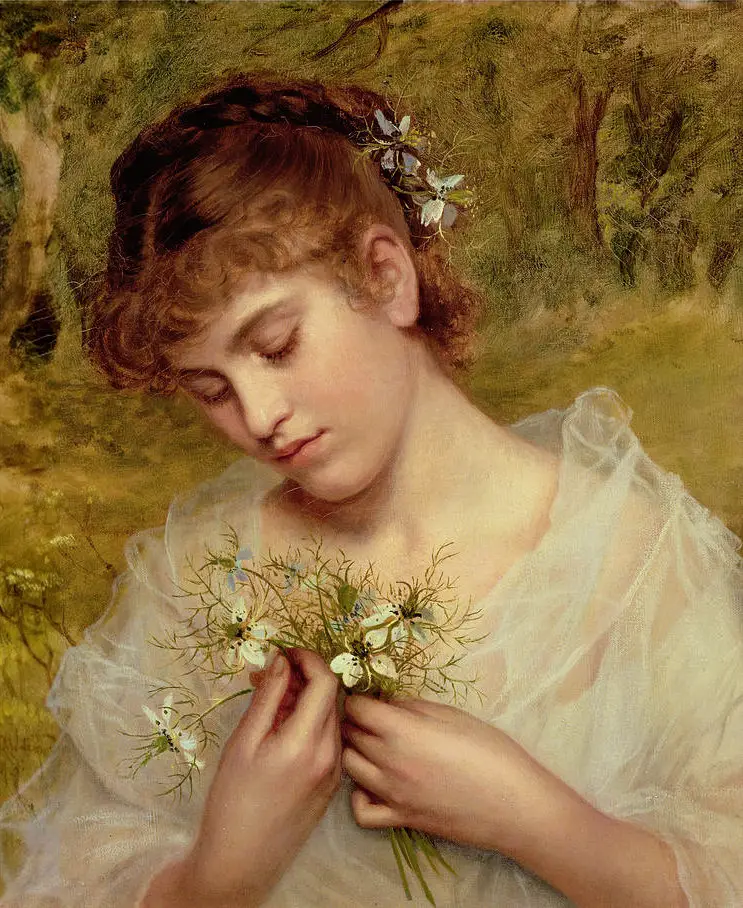 In the United States, Anderson started a business as a portrait artist in Cincinnati. However, when her family migrated to Pennsylvania, she commissioned paintings from families for her paintings.
Sophie Anderson Arts
In October 1849, Anderson hated her first exhibition at the Western Art Union Gallery. The exhibition included mostly portrait and figure studies.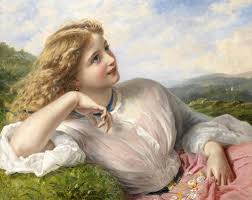 Along with making portraits, Anderson's illustrations made their way to Henry Howe's 'Historical Collections of the Great West' which was published in 1851. Anderson gained wide repute for her work and the Gazette went on to describe her work as "the lady, in her flowery 'May of Life,'
Sophie Anderson Life Facts
Awaits in her father's garden a stolen interview with her lover, in the second, she is seen eagerly caught in his impatient arms, ere he has yet left the ladder upon which he surmounted the garden wall;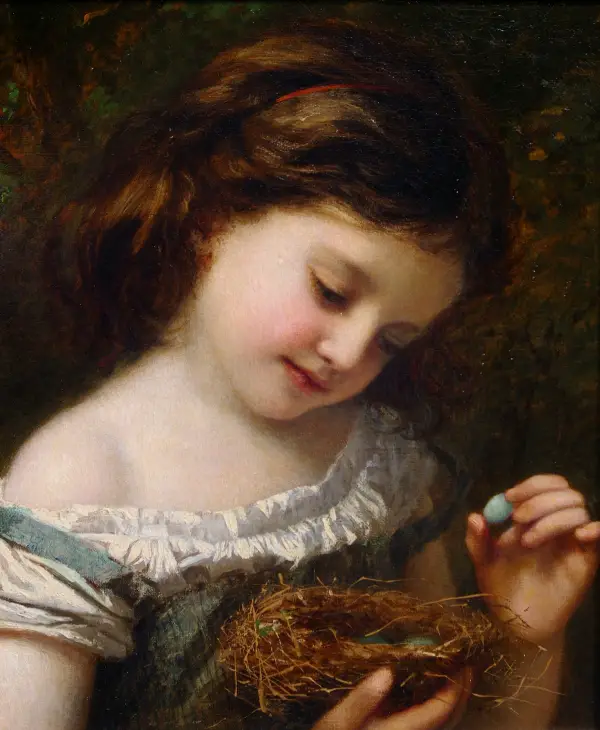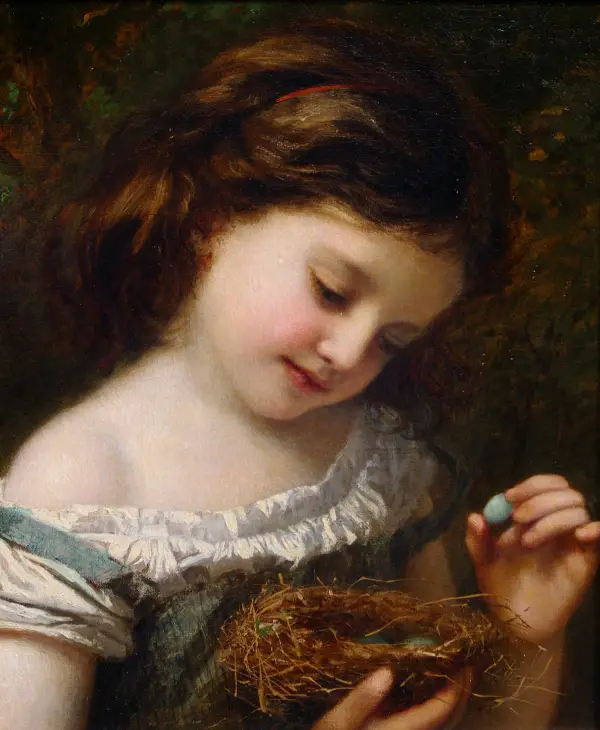 In the third, having received and given renewals of unfaltering love, she walks alone again – beautiful in the enrobing light of a summer moon, happy in the assurance that the warmth and devotedness of her affection are reciprocated."
Sophie Anderson's Work
Along with contributing to Henry Howe's publication Anderson also worked for Louis Prang Company which was known for its chromolithographs. Anderson met her future husband Walter Anderson while working on an album of portraits of Protestant Episcopal Bishops.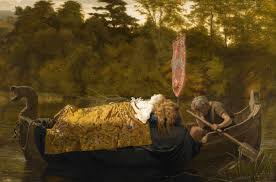 Walter Anderson was also an artist. This helped Anderson pursue her career as an artist after their marriage since ladies having a career was frowned upon during the Victorian Era.
After her marriage, Anderson and her husband moved to England in 1854. Their first British exhibition was at the Society of British Artists.
Sophie Anderson Paintings
Here, her painting, An American Market Basket was sold to a gentleman from Manchester. From then, Anderson frequently exhibited her work at Galleries. She was a regular at the Royal Society of British Artists and the Royal Academy of Arts between 1855 and 1896.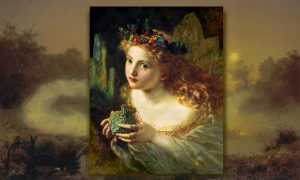 The Anderson couple moved back to Pennsylvania in 1859 and continued to paint there. A number of Anderson's paintings were shown at the Pittsburg's Artist's Association and by 1860, both the Andersons had pieces exhibited at the National Academy of Design.
Continuing their travels back and from across the Atlantic, the couple moved back to England where they moved to the Isle of Capri. They then moved to Falmouth and then back to England where they settled down in Cornwall in the 1890s. They both died in 1903.
Anderon's Work Themes
Anderon's work mainly focussed on botanical and Pre-Raphaleite themes. These works included 'No Walk Today', 'Tying the Shoelace', 'Windfalls', and 'Ladybird Ladybird'. The latter is beloved to be about her daughter even though there is no evidence that the Andersons had children.
Her paintings depicted fine brush strokes with a lot of portrayal of drapes and fabric. One important element of her paintings was the usage of light and shadows. One of the main themes of her paints was Christmas.
More Info On- Richard Redgrave, Aubrey Beardsley, William Leighton Leitch, Patrick Bramwell Brontë