The quadrille dance is an English dance style which became famous in 17th, 18th and 19th  century Europe. This dance is danced by two or sometimes more couples who place themselves in a square.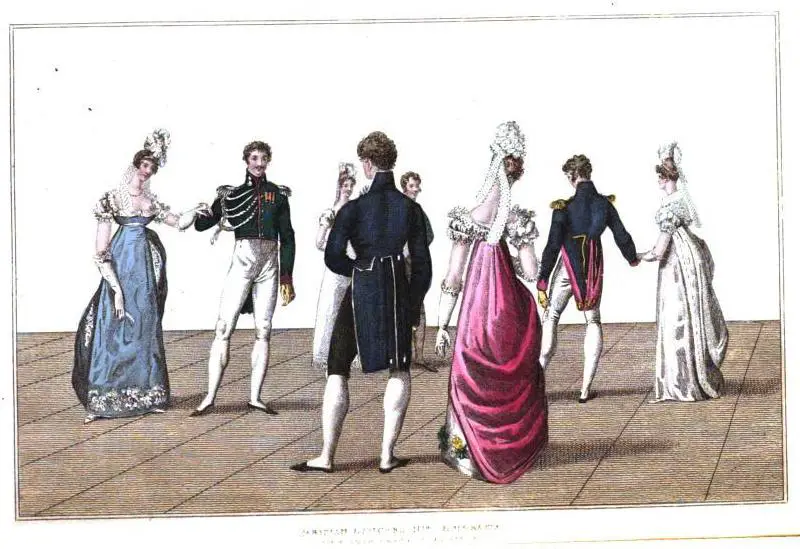 This dance came into being as a rebellion to the simple, inclusive dance forms which were prevailing then. The European upper class incorporated complex dance steps into this dance form. The dance usually lasts for 20 to 25 minutes.
How is The "Quadrille Dance" danced? 
The Quadrille begins as a square dance where the couples in each corner will dance while the other wait for their turn. All the individuals in the group will have to form a square where the extra people will form the sides of the square.
The couples in the head and foot of the square first dance while the couples on the other two sides wait for their turn. After the two couples finish their round the next two couples imitate the previous dance movement.
The Quadrille Dance Facts
The dance consists of repetitive movements. The couples stand, straight and upright and they move to the beats of the music. Some movements consist of turning their heads slightly from left to right and also swinging their feet.
There are particular patterns created by the feet, which the next set of couples imitate these patterns can be circles, rectangles, diamonds, etc.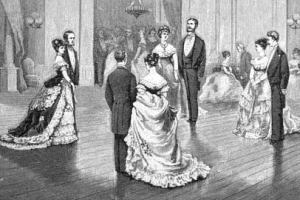 The five most popular Quadrille songs were Le Pantalon ("Trousers"), L'été ("Summer"), La Poule (The Hen"), La Pastourelle ("The Shepherd Girl") and the Finale.
History of Quadrille Dance
The Quadrille Dance was first introduced in the French society in the 1760s. It began as a dance in cotillions where only two couples could dance. Later, two more couples were added to the dance and the dance was now called "quadrille des contredanses".
The dance reached England in 1810s and it became extremely popular. More dance forms were added into this like the waltz. Many composers of great repute, for example, Josef Lanner and Strauss, started to compose music for the Quadrille, specifically.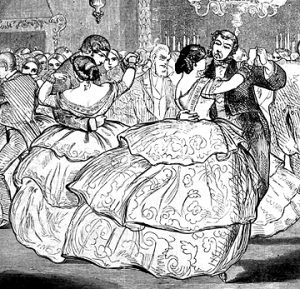 There were many references to the Quadrille. Lewis Carroll wrote about it in Alice in Wonderland "The Loser's Quadrille". The Quadrille was also used as a metaphor for forming fresh political alliances and maintaining a power balance in the political arena.
More Info On- Victorian Era Dancing Facts, Victorian Era Tea Traditions, The Harlot's House, Balls during the Victorian Era