Below is the biography of Thomas Birch, an American portrait and marine artist who is well known for painting the 'Shipwreck' in 1829 (oil on canvas) which is seen at the Brooklyn Museum today.
Early Life of Thomas Birch
He was born in 1779 in London, England. He and his family migrated to the United States in 1794. Here, he assisted his father in preparing a 29 plate collection of engravings – Birch's views of Philadelphia that was completed in the year 1800.
President John Adams and Vice President Thomas Jefferson followed William Birch's work and further encouraged him to come up views of New York City and Baltimore. Thomas was inspired by his father into the field of art and his first painting came into an appearance at Philadelphia in his father's views. This was published in 1804.
He painted portraits until 1807 and started marine paintings after that. Most of his works in marine paintings depict the naval battles of 1812.
Art Career of Thomas Birch
He was the first American ship portraitist, his paintings were copied by countless artists and craftsmen in the US and in Europe. Images of bridges, docksides, ports are highlighted in his paintings and give a clear image of what they were like in early 18th century New York City and Philadephia.
The clarity of the waves and the freshness of the atmosphere were two highlighted elements of his marine paintings. He painting 'USS United States and the Macedonian' in 1813 were later engraved and carry immense historic value.
His artwork was regularly exhibited at the Pennsylvania Academy of Fine Arts for a stretch of 40 long years that began in 1811.
Many of his works are found in the Library Company of Philadelphia, the Philadelphia Museum of Art, the Smithsonian American Museum and particularly at the US Naval Academy.
He was an honorary member of the National Academy of Design.
Notable Works of Thomas Birch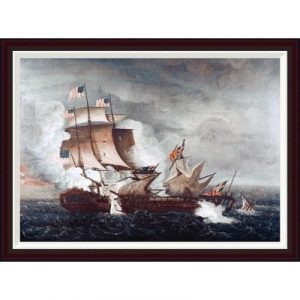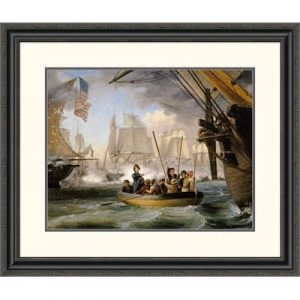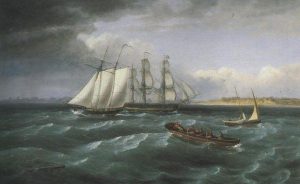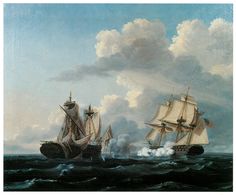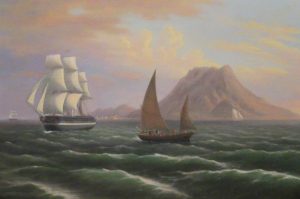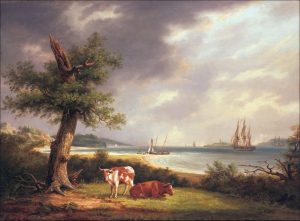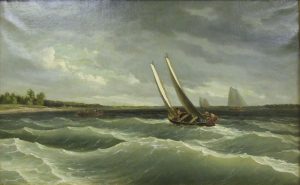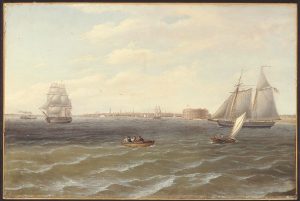 Death of Thomas Birch
Thomas Birch died on 3rd of January, 1851 in the United States. His excellence in marine painting was extremely applauded and used as a study material for young marine painters to come.