Below is the detailed biography of Thomas Crawford, an American born sculptor who made many contributions in the beautification of the US Capitol, the home of the United States Congress.
Early Life of Thomas Crawford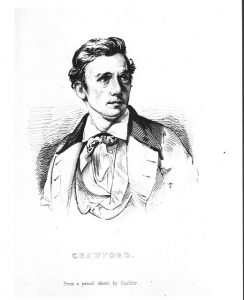 Thomas Crawford was born to Aaron Crawford and Mary Gibson Crawford on the 22nd of March, 1814. His parents had an Irish origin. At an early age, he developed a flair for art. He was always interested in fancy paintings and sculptures more than his education which led him to draw and carve images.
He was sent to the National Academy of Design in New York where he was trained as a stone cutter. To enhance his skills and kindle his love for craftsmanship, he traveled to Rome at the age of 20 in the year 1834.
There, he apprenticed under the Danish Neoclassical sculptor – Bertel Thorwaldson. He was not only Crawford's trainer but also a friend. He opened a studio after his advice in Rome itself and remained there for the rest of his life. He submitted himself to studying living models and antiques.
Art Career of Thomas Crawford
In the year 1839, he made the 'Orpheus' which today is at the Boston Museum of Fine Arts. His beautiful sculpture is 'Adam and Eve after the Expulsion'. It depicts the vivid details of the first man and woman's body and shows a sense of regret in Eve's body language and a cry for forgiveness in Adams. Today, the sculpture lies at the Boston Athenaeum. There is also a bust of made by him in the Athenaeum.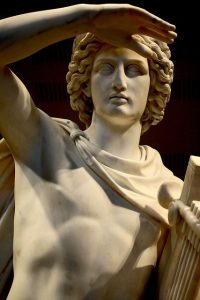 Many others like 'Dancing Jenny', 'Genius of Mirth', 'Children in the Woods' and many others at the Boston Museum of Fine Arts and other places. A statue of Beethoven lies at the grand Boston Music Hall.
Many of his statues including 'Flora' are at Central Park, New York. Even though he was away from his home country, his connection as an artist was never away. In the year 1838, he was elected as an honorary academician of the National Academy of Design.
The US Capitol Project by Thomas Crawford
In 1854, while Thomas was in Rome, he was commissioned to design a statue on the dome of the congress house of the United States, now known as the US Capitol building in Washington DC. Along with that, he was also given the contract to build multiple statues at the Senate building.
A sculpture of height of 80 foot was designed by him which is called the 'Progress of Civilisation' on the Senate Building. Another sculpture called 'Justice and History' is situated above the massive metal doored entry of the Senate building.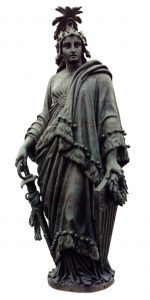 The Statue of Freedom that stands above the dome of the US Capitol is his design too. He prepared the plaster model before his death and then the rest was assembled after its shipment into the United States from Rome. It was brought in 5 pieces. After his death, it was placed on the US Capitol in 1862. The statue weighs 15000 pounds.
Other Notable Works of Thomas Crawford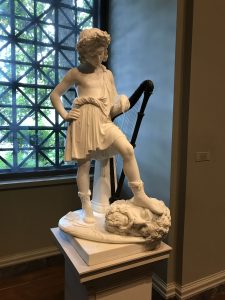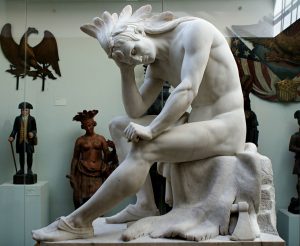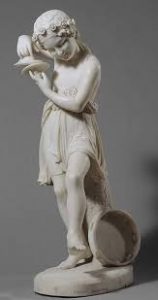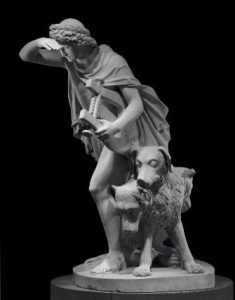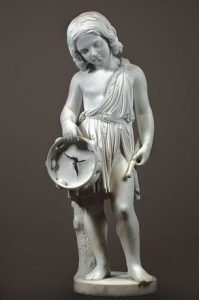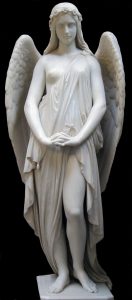 Personal Life of Thomas Crawford
Thomas Crawford got married in the year 1844 to Louisa Cutler Ward. They had 4 children together. His daughter Mary Crawford married Hugh Fraser, a diplomat. She was a writer who wrote historical novels. His son, Francis Crawford was also a writer who wrote classic fantasy stories.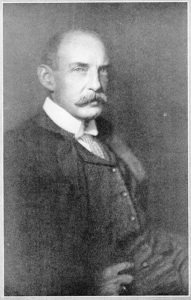 In terms of politics, he was known to be a liberal.
Health conditions and Death of Thomas Crawford
Thomas experienced severe damage to his eyesight. He went to Paris for his treatment where he discovered a cancer of the eye and a cancer of the brain. This put an end to his career which led him to depression. He also went to London for his major treatment where he died on 10th of October 1857.
His body was transported back to his home country, the United States and he was buried at the Greenwood Cemetery in Kings County, Brooklyn, New York.
His incomplete works were completed by WH Rinehart.