Thomas Hardy quite a known name under this literary firmament. This person was all about composing exceptional Victorian fictions and chalking out ideas that were out of the box and fleshing out poetries and stories out of them.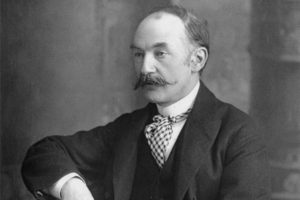 He was known for being into the philosophical arena and into politics as well. This person did cater to the literary world in a totally different manner as the stories he did compose are really lucid and easily approachable as well.
Most of Hardy's creations are for the hoi polloi and not merely limited to the elitist readership or the creamy layer of the intelligentsia society. His command over language made him so special in this domain of literature that he created his own style, his own genre.
Thomas Hardy was an English man, born in the year 1840 and this precious soul left us in 1928. He was basically born in the United Kingdom and was mainly known for his novels.
Thomas Hardy's Early Years 
Most of his prior works are English novels rather Victorian novels but later he started composing poetry and other stuff including short stories that were based upon the contemporary societal currents of the county and political situations too. He wrote his stories in a manner that somehow did reflect his own lifestyle and his own living conditions too.
"Time changes everything except something within us which is always surprised by change "
In this way, his psyche used to conceive ideas about fiction and create magic on papers so that the mundane patterns of literature could be broken. Some of his short stories such as, " The Interlude", " The three strangers", " The mayor of caster bridge " and so on and
so forth are very popular among the masses that people can have their own interpretation of the plots and some of these are open for audience interpretations too. The main reasons being relatable conditions mirrored, being practical but in quite a poetic way and that ease of language as well.
Thomas Hardy's Creations and Works
As we know ideas grow in wild profusion, Thomas Hardy's works are really free flowing and the language is seamless as well. His works like, " The man he killed", " Neutral tones " and so on and so forth are really amazing in this literary domain.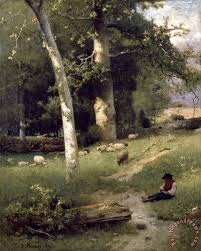 Hardy's involvement other than literature:
Well… these are the few things we all are already aware of but Hardy was really a multitalented soul as he did work upon movies too. His creations such as, " Far from the madding crowd", " Jude", " Tess", " Trishna " and so on and so forth are highly admired and hugely appreciated all over the globe.
                  If way to the better there be, it exacts a full look at the worst
His way of looking at the world, the society, the life per se was completely different from other. His antithetical qualities and the psychological intercurrents that drove his mind was something that hit the brownie points.
Thomas Hardy's Genre
When it comes to genre, it is classical in the wider and broader sense but he used to put twists into every traditional writing convention and that is what makes this author so special till date.
More Info On- Frederick Daniel Hardy, Victorian Poet