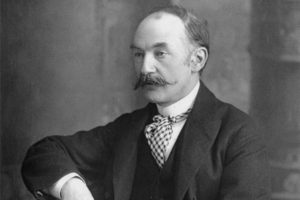 Thomas Hardy was one of the most renowned poets and writers who influenced a lot of Victorian writing. Some of his more famous works include 'Tess of D'Ubervilles', 'Far from a Madding Crowd', 'The Mayor of Casterbridge' and 'Jude the Obscure'.
Early Life of Thomas Hardy
Hardy was born in 1840 in the English village of Higher Bockhampton in the county of Dorset to his father, a stonemason and fiddler, and his mother, Jemima Hand Hardy. His mother was often described as the real guiding star of Hardy's early life. Dorset provided Hardy with material for his fiction and poetry, since it was one of the poorest and most backward of the counties, through which Hardy explored the rustic characters in many of his novels.
Thomas Hardy's Writing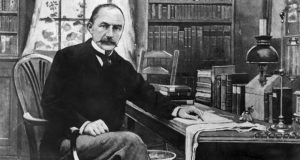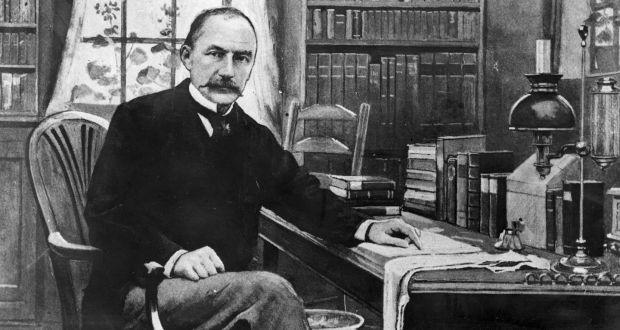 Hardy's interest in history influenced and characterised a lot of his books. He was alive to the past as a writer and was also sensitive to the material of younger authors, including W.B Yeats and Virginia Woolf. His interactions with them, including his frequent discussions with the famous modernist poet, Ezra Pound, influenced his ideas and writing.
His well-known war poems spoke subtly against some of the horrors of his present, notably the Boer War and World War I. Hardy addressed the conflicts with profound imagery and used colloquial speech. The main characteristic of his poems was that they were often in the colloquial voices of the soldiers that they spoke about.
Hardy's long career spanned the Victorian and the modern eras. He wrote fourteen novels, three volumes of short stories, and several poems between the years 1871 and 1897. His famous novels include Tess of the D'Urbervilles (1891) and Jude the Obscure (1895).
Although they are critically appraised now, they both received negative reviews, which may have led Hardy to abandon fiction to write poetry.
From 1898 until his death in 1928, he published eight volumes of poetry or about one thousand poems, in his lifetime. Moreover, between 1903 and 1908 he also published The Dynasts—a huge poetic drama in 3 parts, 19 acts, and 130 scenes. His lyric poetry is by far his best known, and most widely read.
Hardy is more famous for his lyric poetry and it is by far his best know work. His work proved to be incredibly efficient and influential for modernist poets such as Incredibly influential for poets such as Robert Frost, W.H. Auden, Philip Larkin, and Donald Hall. Hardy had a unique and individualistic voice in the modern poetry that was produced during his age.
He was innovative in his use of stanza and voice, and his poetry was characterised by a deeply pervasive feeling. They highlight the feeling of doom and despair of the man that wrote them, after his wife, Emma's death. His lyrical poetry is deeply connected to his life and the happenings of his life have an effect on the kind of poetry that he wrote.
They were intimately connected to his grief and to what he tried to emote through them. His most famous works were written in the period between the years 1912 to 1913. He wrote these after his wife's death on November 27, 1912.
Although Hardy was notorious for his relationships with younger women throughout his life, he never got over Emma's death and the poems that he produced in her memory are described by critics as some of the finest works ever written in 'celebration of the dead'.  They are poems in which he attempts to come to terms with the loss of both his wife and his love for her, many years earlier.
Perhaps this is why his poetry, perhaps even more so than his novels, has found niche audiences and new appreciation. Contemporary scholars and critics have tried to understand his work, especially in the context of Modernism.
When Hardy died in 1928, his ashes were deposited in the Poets' Corner of Westminster Abbey. His heart, however, was removed before cremation and was buried in the graveyard at Stinsford Church where his parents, grandparents, and his first wife were buried.