Birth and death of Thomas Jones Barker
Thomas Jones Barker was a historical painter who was born in the year 1815, at a place called Bath, in England. He expired on the 27th of March in the year 1882.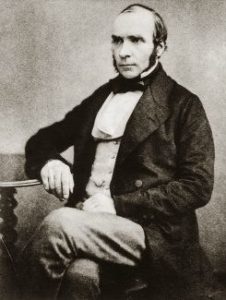 The life of Thomas Jones Barker
Born to the famous painter, Thomas Barker, as his eldest son, Thomas Jones Barker was a pupil under Horace Vernet who was a military painter for France. Through the years- the 1830s to 1840s, Barker exhibited his paintings at the Paris Salons. This also included one of his most prominent paintings, 'Bride of Death'. Upon returning to England in the year 1845, Barker began exhibiting his paintings at the Royal Academy and continued to do so till 1876.
While still in Paris, he painted some of his most prominent paintings under the guidance of Horace Vernet. He painted for some of the most important families here and earned quite a few gold medals. Thomas Jones Barker soon became known as a military painter and gained repute during the Franco-German war in the year 1870.
The works of Thomas Jones Barker
Thomas Jones Parker earned his place as a military painter. He was renowned and an artist of repute and honour. His paintings had been exhibited at the prestigious Royal Academy in England and some of the very notable ones have been exhibited at Paris. Here is a list of his works that have gone down in history sheerly because of the impact they had on the mass. Barker succeeded in winning hearts and his fame holds evidence of that.
'Bride of Death' took him a year to paint. He began working on it in the year 1838 and finished it in 1839. This painting of his is present at the Victoria Art Gallery which is situated in his hometown, Bath, along with the other works of his family.
National Portrait Gallery is now the proud recipient of two more marvellous painting by Barker: 'Queen Victoria Presenting a Bible' and 'The Relief of Lucknow'.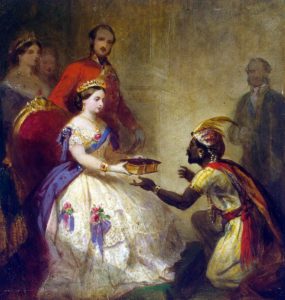 For Sir G. F. Moon, who was an Alderman, Barker had painted 'The Meeting of Wellington and Blucher at La Belle Alliance' in the year 1851.
For Messrs. Agnew, Barker had painted three pictures: 'The Allied Generals before Sebastopo', 'The Relief of Lucknow' and 'General Williams leaving Kars'.
For Messrs Hayward and Legget, he had painted two paintings: 'Wellington Crossing the Pyrenees' and 'Lord Nelson receiving the Sword on board the San Joseph'.
Barker painted 'Surrender of Napolean III. at Sedan' from the rough sketch he had painted the day after the battle. It was done on spot and later turned into a painting.
'The Secret of England's Greatness'
'The Noble Army of Martyrs'
'The Champions of the Reformation'