Thomas Miles Richardson was a well-known English landscape painter who had reigned during the 19th century. He had used waters colors primarily as an artist and had resided in London. He had also been a member of the Old Water-Color Society for many years.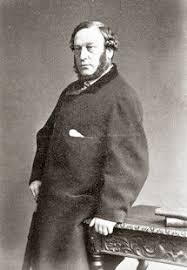 Richardson is known to have painted landscapes, most of the Highlands of Scotland and the Continent. His works have been exhibited in different seasons and they include Loch Awe, Loch Tulla, Looking towards Glencoe, Glen Nevis, Bone Church – Isle of Wight, Via Mala, Argyleshire, Lago Maggiore and Market Boats – Lake Como.
Thomas Miles Richardson's Work
He would use bright colored oil and watercolor for his paintings with many white tones. The colors would also feature many luminous effects. He made his reputation mostly through the landscape as well as marine subjects.
These included the genre and coastal scenes. They reflected his fascination with the Italian and Swiss Alps. The dramatic and panoramic vistas used by him are suggestive of the Hudson River School painters in America.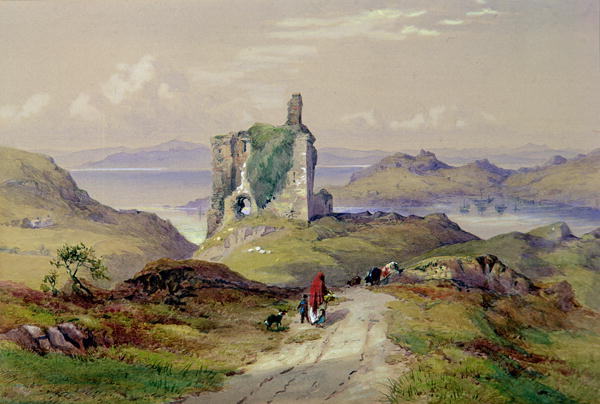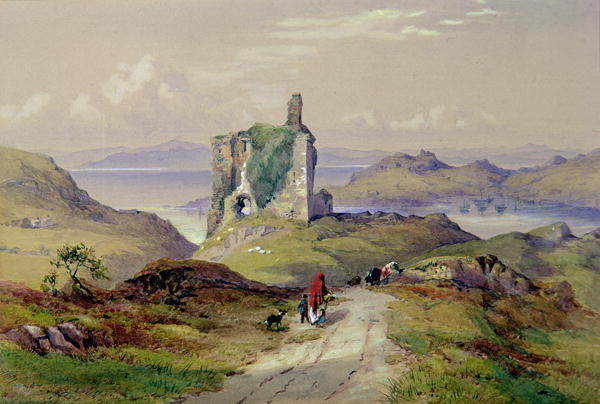 Richardson had made extensive travels. He had visited the castles in Yorkshire, Westmoreland, Wales and along the Rhine river. All these travels, along with his surroundings in bucolic Cumberland, served as a source of his inspiration.
Thomas Miles Richardson Detailed Biography
Thomas Miles Richardson Jr. was born in 1813 and was the son of the Newcastle landscape painter who goes by the same name.
He was trained quite successfully by his father because he arguably became more successful than him. His career began in his native Newcastle, with his first work being exhibited at the age of fourteen.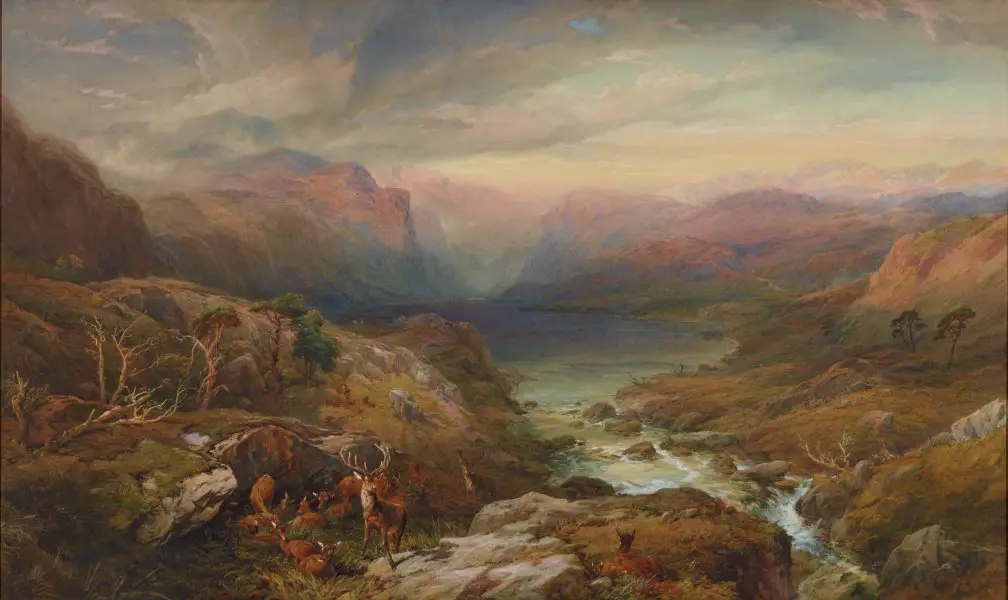 His watercolor landscapes were achieving much acclaimed critical and commercial success by the 1830s. By this time, he had been sending his work for exhibition at the British Institution and the Royal Academy in London.
The Career of Thomas Miles Richardson
Miles had published a large folio of twenty-six plates in 1838 entitled as 'Sketches on the Continent'. It included a series of landscapes featuring France, Italy, Switzerland, Holland, Germany among others. All these sketches were made during a tour in 1837. Eleven of these plates were lithographed by himself.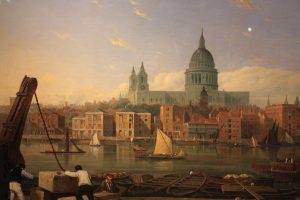 Richardson used to run a private art academy in Newcastle along with his elder brother and a fellow artist by the name of George. Being elected as an Associate of the Old Water Colour Society in 1846, he settled in London.
Thomas Miles Richardson's Rise to Fame
Richardson had become a full member of the Society by 1851. He took part in part in the exhibitions of the Society every summer and winter, thus exhibiting over seven hundred watercolor paintings until his death.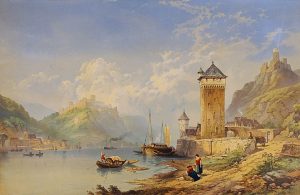 He had made extensive travels throughout Scotland and the North of England. He had even traveled a lot throughout the other parts of Europe. Most of his exhibited works were made on a panoramic scale, including mostly the landscapes of the Scottish Highlands and the Borders and the Italian views.
Thomas Miles Richardson As an Artist
The later years marked paintings from the Alpine scenes of France, Italy, and Switzerland. A contemporary had remarked that most of his history can be outlined from his exhibited drawings,
some of which had been local views of Britain while others were foreign. They had even implied the various seasons when the artist was at home or abroad.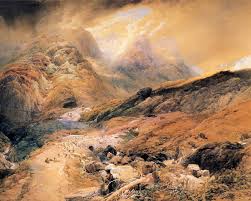 The works of Thomas Miles Richardson can be characterized by clever drawing. He employed workmanlike skill in the manipulation of material.
The paintings he produced were attractive through the bright contrasts of color and the deftness of handling. These are particularly prominent in his sketches.
Life of Thomas M Richardson
For instance, while he was depicting extensive moorlands, he would be extending the fields of vision laterally by using paper of widely oblong proportions.
Thomas Miles Richardson Jr died in January 1890 following a few years of retiring health. The contents of his studio were dispersed in London in June of the year at an auction at Christie.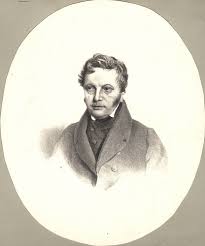 A large group of watercolor paintings by the artist can be found at the Laing Art Gallery in Newcastle, while there are several others in the Victoria and Albert Museum in London.
He had been one of the most famous landscape artists that had ever been in England, after receiving most of the inspiration and training from his father in the early days of his life.
More Info On- John Tenniel, Lowes Cato Dickinson, Princess Louise, Richard Dadd