Who was Thomas Nast?
Thomas Nast created satirical art criticizing slavery and crime during the nineteenth century. He is called the "Father of the American Cartoon". Although Thomas Nast was a political cartoonist,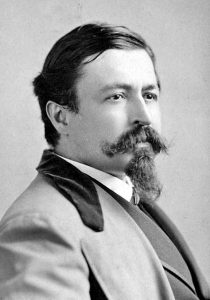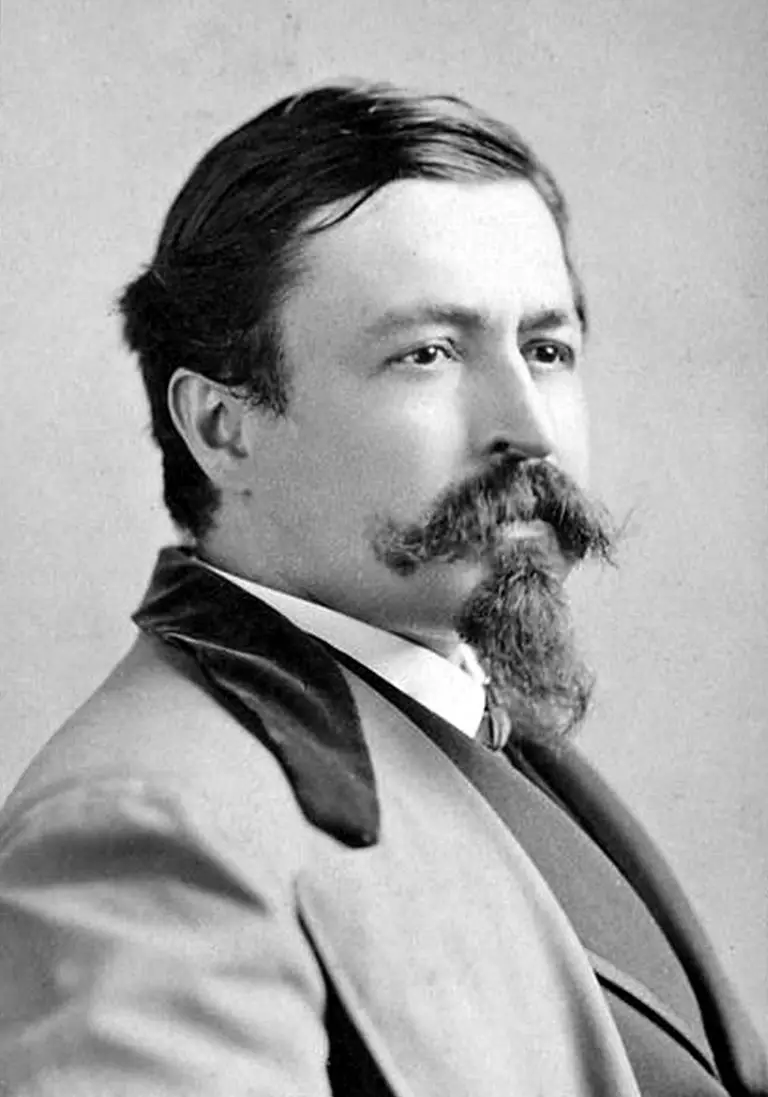 he wielded more influence as compared to other artists of the nineteenth century. His impact on American public life was formidable and this affected every presidential election held between 1864 and 1884.  He was a prominent illustrator and political cartoonist during the Progressive Era. He used his drawings to fight for causes he believed in and found worthy.
Thomas Nast Childhood
Nast was born in Landau, Germany and was the youngest of all children of his parents. In 1846, Joseph Nast, Thomas's father, had to leave Landau and so he sent his wife and children to New York City.  At the end of enlistment in 1850, he joined them.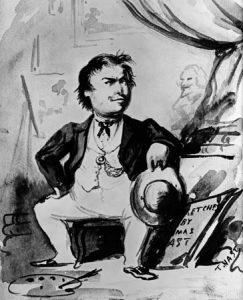 Nast attended National Academy of Design and studied art there up to the age of 14. In 1856, he started working for Frank Leslie's Illustrated Newspaper as a draftsman.
On March 19, 1859, his drawings appeared for the first time in Harper's Weekly. He illustrated a report revealing police corruption.
Thomas Nast's Career
After starting his career in 1856, Thomas Nast worked till the last day of his life. His life was full of struggle, adventure, success, and failures.
Starting with a report revealing police corruption, Nast entered into his career in 1856. In 1860, he travelled to England and started drawing sketches for New York Illustrated News.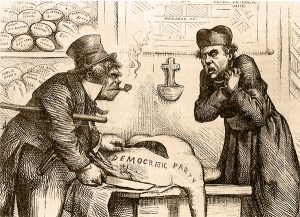 It was to cover one of the most devastating sporting events of the era. He also went to Italy as an artist for The Illustrated London News.
Thomas Nast Tammany hall
Tammany Hall was a powerful New York political organization. It had the support of immigrants. The immigrants relied on Tammany Hall patronage, particularly for social services and as a return favour, they asked for people's votes during the election.
Thomas Nast quotes
Thomas Nast boss tweed – "Boss Tweed, 'As long as I count the Votes, what are you going to do about it?"
Nast's drawings were instrumental in the downfall of the powerful Tammany Hall leader Boss Tweed
Thomas Nast Santa Claus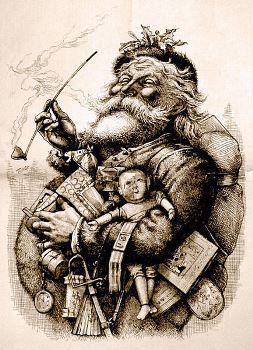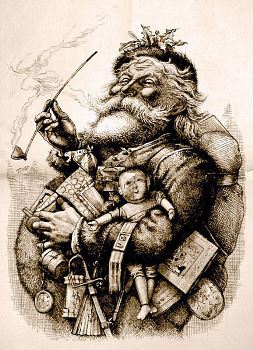 Thomas Nast is known to have "invented" the image popularly identified as Santa Claus. First Santa Claus was drawn by Nast for the 1862 Christmas season Harper's Weekly cover and centre-fold illustration. It was to memorialise the family sacrifices of the Union during the early and, for the north, darkest days of the Civil War.
Thomas Nast cartoons explained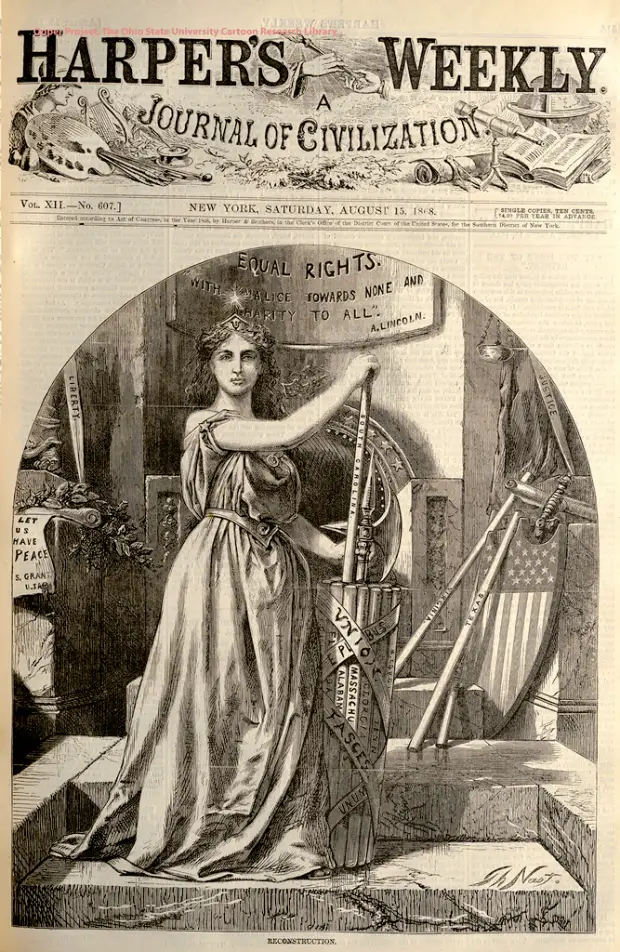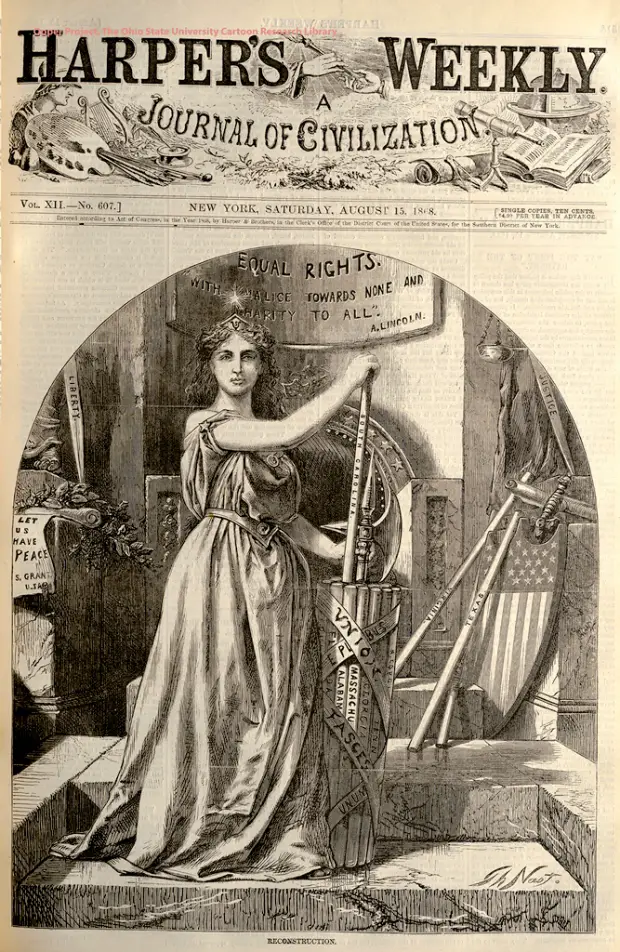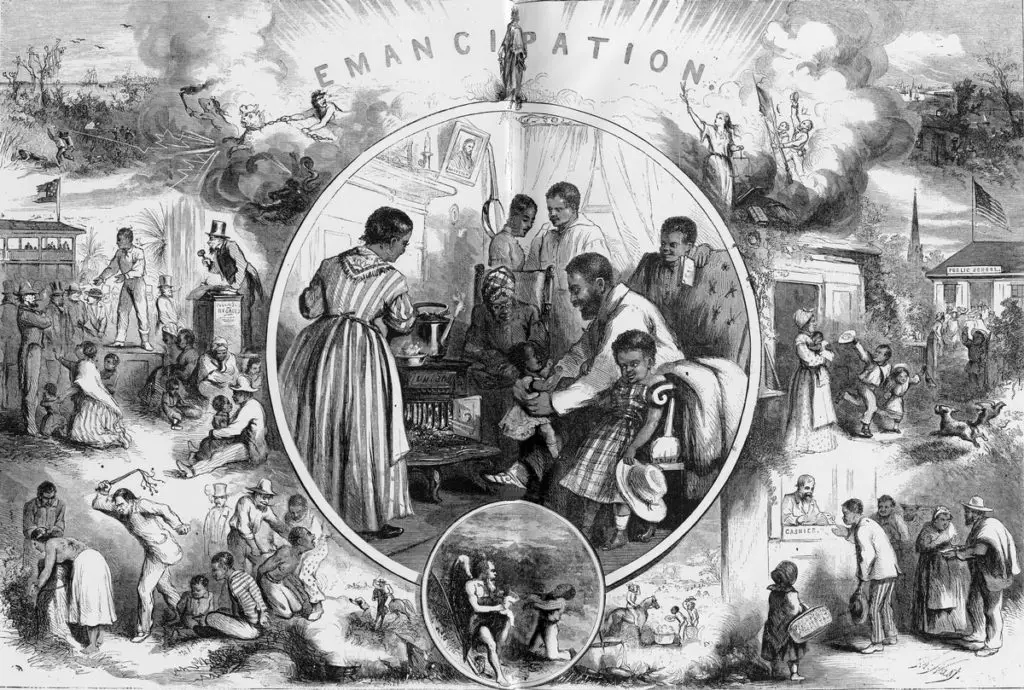 Thomas Nast political cartoons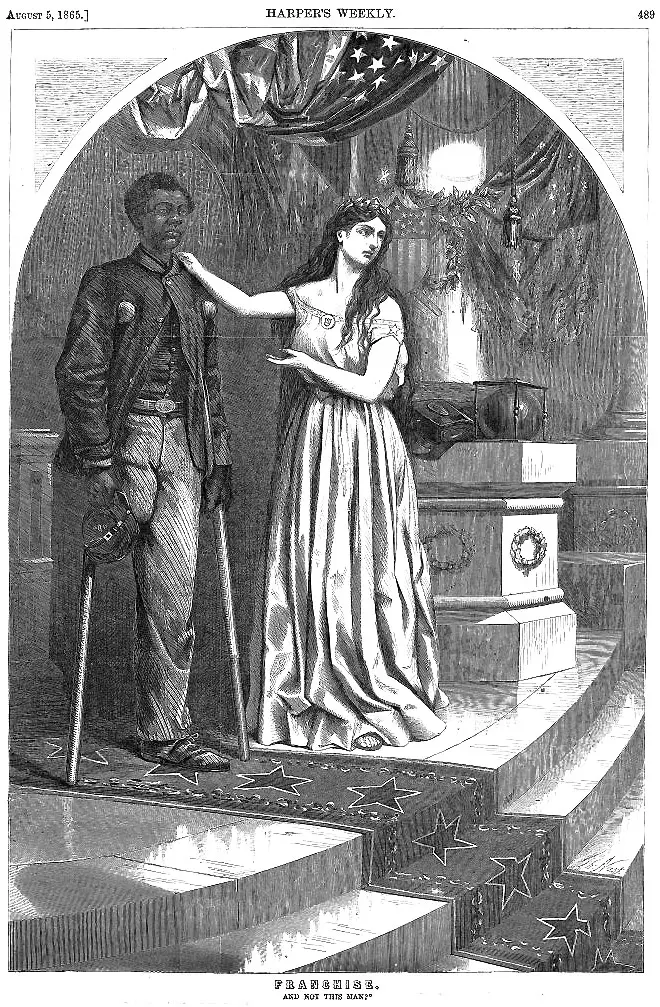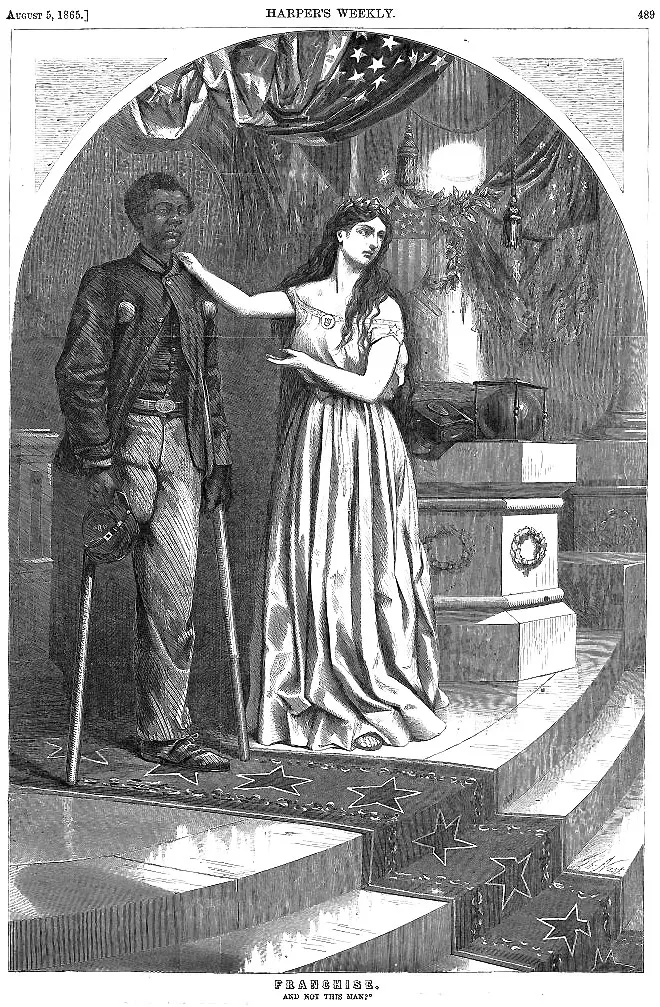 In the above image, Columbia's sympathetic gesture towards a wounded black soldier is a reply to in which Southern landowners ask her forgiveness. Columbia asks, "Shall I Trust These Men, and Not This Man?"
Was Thomas Nast muckraker?
Yes. The muckrakers were reformist journalists in the Progressive Era in the US around the 1890s to 1920s who tried to expose established institutions and leaders as corrupt. They typically had large audiences in popular magazines.
Thomas Nast Harper's weekly
The American citizens started admiring Nast's drawings on the Garibaldi military campaign, which was to unify Italy. In 1861, Nast returned to New York. He joined Harper's Weekly in 1862 as a staff illustrator.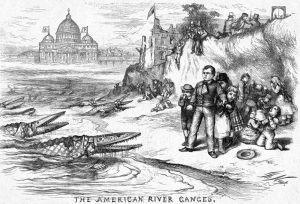 His compositions appealed to the common people's emotions and this made him popular. However, he gained immense popularity as a political cartoonist at the time of the American Civil War.
Father of the American Cartoon
He also received appreciation from President Abraham Lincoln as his poignant images encouraged young men to join the army.
Through his cartoons, Nast opposed President Andrew Johnson's Reconstruction policy, supported the abolition of slavery, backed American Indians and Chinese Americans, opposed racial discrimination and criticized the violence of Ku Klux Klan.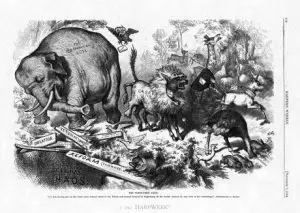 American journalism saw Nast as a very popular figure as a political cartoonist. In the 1860s, when politics in New York City was dominated by William Tweed, Nast started drawing sketches depicting political corruption of Tweed along with his associates.
Thomas Nast Facts
In one hand their corruption intensified over the years and on the other, Nast's determination intensified to expose wrongdoings.
One of the most significant cartoons of Nast in 1870 forced the lawmakers to take the corruption seriously.
Tweed's downfall added to the fame of Nast and he toured the United States as a lecturer and sketch artist in 1873. This added to his fame and success.
Thomas Nast Achievements
He played a major role in the presidential elections and in securing Rutherford B in 1876. After the death of Weekly's publisher Fetcher Harper, Nast started having disagreements with the editors of the publication.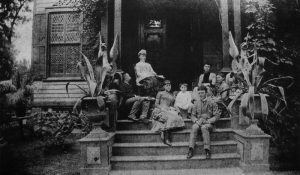 In 1886, Nast left the publication. After this in 1892, he accepted President Theodore Roosevelt's offer to join the government service as the Consul General to Guayaquil, Ecuador in South America.
Personal Life
In September 1861, Thomas Nast married Sarah Edwards and had five children. In 1992 when Nast was posted in Ecuador, he contracted yellow fever and died on December 7, 1992.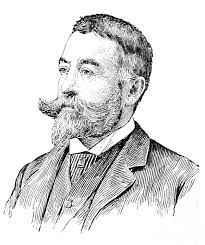 His body was taken to the United States where he was interred in Woodlawn Cemetery, in The Bronx, New York.
Honour
Thomas Nast Award, created by Overseas Press Club, is given to an editorial cartoonist since 1968 for "best cartoons on international affairs". For the creation of the modern version of Santa Claus also, credit goes to Nast.