Anna Seward was born on 12th December 1742, in Eyam, England and died on 25th March 1809, in Lichfield, Staffordshire. She was a poet, novelist, intellectual and critic, who achieved widespread fame, glory and acclaim with her poems.
Early Life
Her family moved in 1749, from Eyam to Lichfield when Thomas, her father, was appointed canon of Lichfield Cathedral. Her father, Thomas Seward was a priest and a man of letters, and the author of "The Female Right to Literature" however his literary career never really started.
Anna possessed quite an intellect from a young age. This was bolstered by the fact that she lived in quite a stimulating community, causing her to thrive. She was an avid reader and an enthusiastic writer. From a very young age, she was curious, showing interest in her family's gatherings, wherein Darwin encouraged her writing from a young age.
Anna Seward's Relationships with Saville and Sneyd
Her relationships with these two can be considered as two of the most important relationships of her life. The bond she shared with these two was immensely profound and caused her poems and writings to exhibit incredible traits.
John Saville, was a vicar choral at a cathedral, became her close friend due to their shared love of music. The two travelled together to various places and events such as music festivals and galleries. Seward took care of the monetary needs of Saville and his daughter in his final years.
Honora Sneyd was a child taken in by the Sewards at the age of five. The two became close and stayed so always. The death of Anna's sister in 1764 brought them closer, but only till 1773 after which, due to the marriage Honora and Edgeworth, the relationship became distant, as she migrated to Ireland. Her absence caused Anna unbearable agony, which is reflected in her poems and letters.
Famous Works of Anna Seward: Poems and Sonnets
Anna began a collaboration with The Gentleman's Magazine in 1780, thereby publishing her poems: Elegy on Captain Cook and, Monody on Major André. Both of whom were admired.
Her works also include: Memoirs of the Life of Dr Darwin (1804), Monody on the Death of Major André (1781), Biography of Erasmus Darwin, grandfather of Charles Darwin, Louisa: A Poetical Novel in Four Epistles (1784), Her Collection of Original Sonnets appeared in 1799.
There was the posthumous publication of three volumes of her poems and correspondences, her entire correspondence took six volumes to be published, in 1811.
To the Poppy
Anna Seward's this sonnet concerning the poppy is one that can be construed as having a joyous note, however, it carries a sarcastic undertone. This sonnet has a fascinating flow as it does not follow that traditional rhyme scheme, rather, it is in the Petrarchan format, wherein there is an octave followed by a Sestet,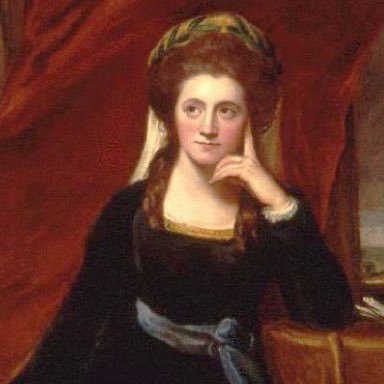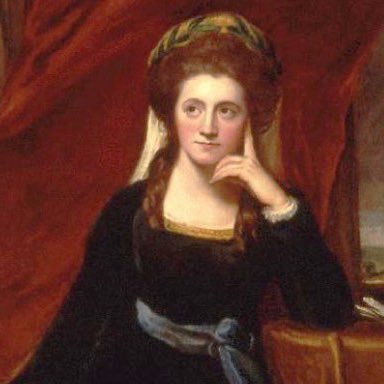 The basis of the poem is Seward sarcastically criticizing the poppy for the weed it is. The poem contains the intrigue of the poet, by the poppy and its ways. The poet highlights the vulnerability of the poppy by virtue of it being unshielded and flowing it the wind.
Albeit the sarcastic note, it can be inferred that she wants to be the poppy, gaining its freedom. It is also fascinating to note that although she admires the poppy, she also recognizes the problems that it can cause for others.
Sonnet to Colebrookdale
Anna Seward's poem "Sonnet. To Colebrooke Dale" illuminates an image of a natural world, the destruction of which causes the poet to lose her imaginative flow. One can also observe a separation between two worlds, the civilized world and the natural world.
One can feel that the sonnet contains a feeling of melancholy and sorrow for nature which is destroyed by humanity. The poem is filled with a feeling of sympathy, and regret for nature, being sieged civilization. The loss of nature in such a way lose causes the poet to lose her ability to write.
Due to such diverse and deep thought that she incorporates in her poetry, Anna Seward is held in high regards among poets and literary figures.