Anne Bronte (1820-1849) was a Victorian-era author known for her unequivocal and categorical feminist writing style. Amongst the three Bronte sisters, Anne Bronte has always been the critic's favorite for her works that depicted the atrocities faced by females in Victorian society.
During her short life-span, she published two novels (Agnes Grey and The Tenant of the Wildfell Hall) and a collection of poetry (Poems by Currer, Ellis and Acton Bell)
Anne Bronte- Life and Education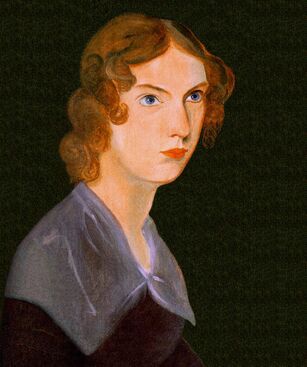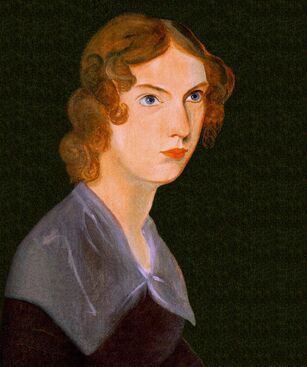 Anne Bronte born on 17th January 1820 was the youngest children of Patrick Bronte and Maria Branwell. Anne Bronte was preceded by five siblings- Maria, Elizabeth, Charlotte, Patrick Branwell, and Emily. Anne Bronte's father was a clergyman of a church in Market Street Thornton, on the outskirts of Bradford where Anne was baptized on 25th March 1820.
Two months after her baptism, Patrick was offered perpetual curacy in Haworth. It was in April 1820, the entire Bronte family shifted to Haworth Parsonage. While Anne Bronte was still an infant her mother Maria was diagnosed with uterine cancer. Maria Branwell succumbed to her death on 15th September 1821.
Thereafter, Maria's sister Elizabeth Branwell took the responsibility of the upbringing of all the siblings. In 1842 Patrick sent her four elder daughters Maria, Elizabeth, Charlotte, and Emily for their education to Crofton Hall in West Yorkshire. Later on, they were appointed in Clergy Daughter's School at Cowan Bridge.
While still at Cowan Bridge Patrick's eldest daughters Maria and Elizabeth tragically died due to tuberculosis. After this tragedy, Charlotte and Emily were brought back home. Post this incident all the Bronte sisters and Branwell received home education, mostly by Patrick and Elizabeth.
Patrick imparted his taste and passion for literature to his children as well. Anne's home education comprised of music lessons by the Keighley church organist and art lessons by John Bradley. Inspired by their father, all the Bronte sisters were more enthusiastic about literature.
Anne Bronte's literary perusal included the Bible, Homer, Shakespeare, Bryon, Milton, articles from The Edinburg Review, Blackwood Edinburg Magazine, history, biographies and many other pieces of literature. The basic source of knowledge for Bronte sisters was their father's well-curated library.
In 1831, Charlotte went to Roe Head School to continue her education. After her return from Roe Head School, Anne took lessons from Charlotte. Charlotte was appointed as a teacher at Roe Head School in July 1835. She took Emily to Roe Head to introduce her as a student.
But unable to cope up with the school environment, Emily returned home by October and Anne Bronte was introduced in her place. Anne proved to be a meticulous, dedicated and diligent pupil. In December 1836 she earned a good-conduct medal. In 1837, Anne Bronte suffered severe gastritis and returned home in Haworth.
Anne Bronte's Career
After completing her education in 1839 she started working for the wealthy Ingham Family as a governess. She faced great difficulty while controlling and educating the spoilt Ingham children. After facing much criticism and no support from the Ingham family, she was finally dismissed. Her first novel Agnes Grey is based on the adversities and troubling experiences faced during her stay in the Blake house. In 1839 she returned to the Haworth parsonage and joined her siblings.
In 1840 she procured employment in the Robinson family at Thorp Green Hall near York, again as a governess. She had four Robinsons as her pupils. Initially, she faced the same struggles, but with her dedication and determination, she got well acquainted with her pupils. Her employer was happy with her work and she made good friends with the Robinson girls.
Anne Bronte traveled to the coastal town of Scarborough while accompanying the Robinson family for their annual vacation. Enchanted by the scenic beauty of the coastal town, she used it as a reference setting in her novels Agnes Grey and The Tenant of Wildfell Hall.
In 1842, while still working at Thorp Green she composed her first piece of literature- a three verse poetry titled Lines Composed in a Wood on a Windy Day, which later got published in 1846. Anne Bronte resigned from Thorpe Green in June 1846 and returned to her family home in Haworth.
Bronte Sisters
The Bronte sisters publicly started their literary career with the publication of a collection of poems under pseudonyms Currer, Ellis, and Acton. The poetry collection titled Poems by Currer, Ellis and Acton was publicly sold in 1846. 21 poems were composed by Emily Bronte and Anne Bronte each.
Charlotte Bronte composed 19 poems. In Victorian society, female writers faced certain prejudice. The Bronte sisters adopted male pen names Currer (Charlotte), Ellis (Emily) and Acton Bell (Anne) to avoid Victorian society chauvinism. Anne Bronte used her pen name later as well for publication of her works.
Anne Bronte Poems
The poetry collection by the Bronte sisters failed to appeal to the public. However, Anne Bronte's more recent poetry fared at the market. In December 1848, two famous magazines Leeds Intelligencer and Fraser's Magazine published her poem The Narrow Way.
Anne Bronte Books
Anne Bronte published two novels during her short lifetime- Agnes Grey (1847) and The Tenant of the Wildfell Hall (1848). Bronte sisters completed writing their first novels by 1846 and started hunting for a publisher. A publishing house named Thomas Cautley Newby accepted both Emily's Wuthering Heights and Anne Bronte's Agnes Grey but Charlotte's "The Professor" got rejected.
However, Charlotte's second novel Jane Eyre got readily accepted by Smith, Elder and Co. publishing house. Jane Eyre was an immediate success but Emily's and Anne's novel failed to satisfy the public taste. Emily's Wuthering Heights gained more public interest due to the dramatic genre as compared to Agnes Grey which focused on struggles faced by educated but poor women.
Anne Bronte- The Tenant of Wildfell Hall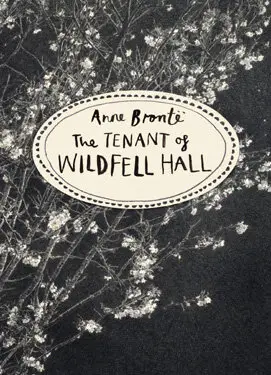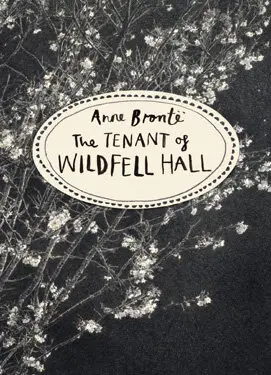 Anne Bronte portrayed the blatant Victorian society prejudices in her second novel The Tenant of Wildfell Hall. The Tenant of Wildfell Hall published in June 1848 challenged the patriarchy of existing social norms. In this novel, the protagonist was a free-spirited independent woman who went against the law to protect herself and her children from the gruesome influence of her husband.
This novel was a clear objection to the English law until 1870 which stated that a woman's income was the property of her husband and it was legally considered stealing if a married woman was living on her income. This novel became an instant success.
Anne Bronte Writing Style
Anne Bronte's writing style reflected her ambitious and empowering nature. Anne Bronte's writing style in her 2nd novel was criticized by her sisters as she portrayed her brother's drinking and gambling problems through her antagonist Huntingdon. The crude and bold writing style of Anne focused on practical and social issues faced by women in society. The uncategorical storytelling style coupled with feminism made Anne Bronte critic's favorite.
Anne Bronte- Death and Burial
During the winter of 1848, Anne Bronte was diagnosed with tuberculosis. In 1849, Anne accompanied by Charlotte and her friend Ellen Nussey visited Scarborough. Over time her health deteriorated. She died while staying in Scarborough on 28th May 1849.
Unlike the rest of the family, she was buried in St Mary's churchyard in Scarborough. After Anne's death, Charlotte Bronte prevented further publication of her 2nd novel The Tenant of Wildfell Hall due to the radical nature of the content. It was in the middle 20th century her works got the much-deserved appreciation.