Who is Harriet Beecher Stowe and why is she important?
Harriet Beecher Stowe was known for contributing to the change in the situation of slaves. She was important because her book Uncle Tom's Cabin was a huge success and sent the message across the world that slavery was bad.
She was born on 14th June 1811, to Lyman Beecher and Roxanna Foote Beecher in Litchfield. Harriet's father was a famous Congregational minister. Harriet lost her mother when she was only 5 years old and after her father remarried, Harriet's sister Catharine who was 11 years older than her became her companion and a pronounced influence. When she was 8 years old, she started studying at the Litchfield Female Academy.
Women during those days weren't given the same quality of education as men were. In 1824, she attended her sister, Catharine Beecher's Hartford Female Seminary where the academics included many of the same courses as that of men.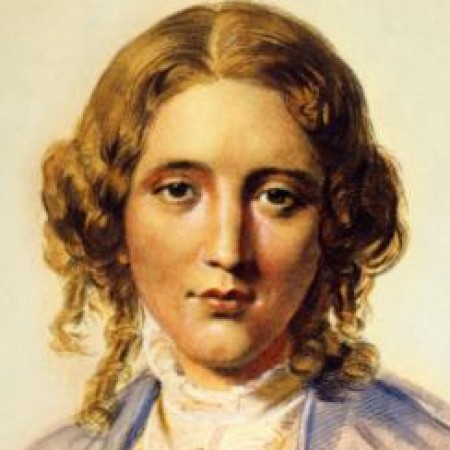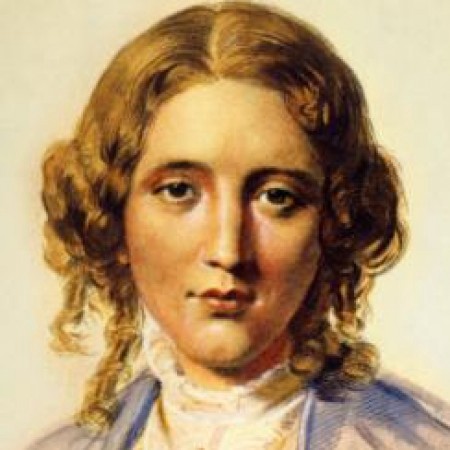 Family
Harriet Stowe siblings
Catharine Beecher was one of the notable siblings of Harriet Beecher Stowe who was not only popular herself but was a great influence in Harriet's life. Catharine Beecher run a seminary called Hartford Female Seminary which was one of the few seminaries where education was imparted on the similar lines as male.
Henry Ward Beecher was another notable sibling who was an American Congregationalist clergyman, social reformer, and speaker. He was known for his support of the abolition of slavery and his emphasis on God's love. In the 1870s, he was accused of adultery and Harriet became disturbed by these accusations but is said to have always shown her support towards her brother.
Harriet Beecher Stowe husband
When Stowe was 21 years old, she moved to Cincinnati, Ohio, where she met many other people who had the same viewpoint as her in a local literary association called as the Semi-Colon Club. On 6th January 1836, she married a fellow member from the association, Calvin Ellis Stowe who was a seminary teacher. He helped in popularizing public education in the United States.
Harriet Beecher Stowe Uncle Tom's Cabin and its Popularity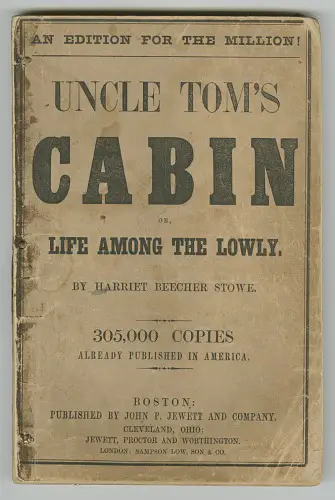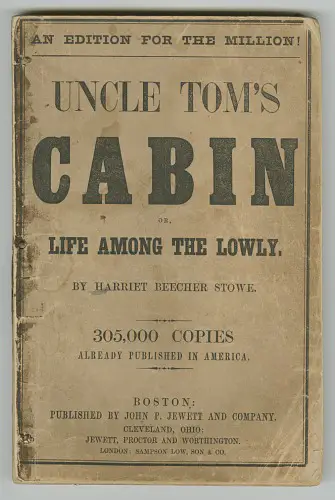 Harriet Beecher Stowe attained immense popularity on the release of her novel Uncle Tom's Cabin; or, Life Among the Lowly in 1852. It is probably the most popular Anti-Slavery Novel to this day.
After having the life-altering experience of losing her little son, Samuel Charles Stowe, Harriet felt deeply connected with the slaves as she had witnessed the harsh reality and the brutality of children being torn away from their mothers in the auctioning of slaves in Kentucky in 1833.
In June 1851, the first instalment of Uncle Tom's Cabin was published in the form of a serial in the newspaper The National Era and Uncle Tom's Cabin was initially subtitled as 'The Man That Was A Thing' but was soon changed to 'Life Among the Lowly.
In March 1852, Uncle Tom's Cabin was published in the form of a book and gained immediate popularity and along came criticism too as the people in the South refused to accept that slavery was inhumane.
It took less than a year for the book to gain the immense fame that it did and 300,000 copies were sold within this time which was unprecedented. The book was very successful in Britain and the Northern areas and at the same time, it was completely opposed in the South.
Uncle Tom's Cabin impact
What made the novel so special was that it showed slavery for exactly what it was; cruelty and barbarism. The people in the South soon came out with numerous works that are now termed as 'anti-Tom Novels'. However, the majority of the people worldwide, in millions, read the book and felt the emotions that it was supposed to awaken in people.
It made a huge impact in Great Britain and swayed their opinion about slavery. They finally saw slaves as humans and felt the pain for them.
The receipt of the book was such that Uncle Tom's Cabin would go on to be the second-best-selling book of the 19th century and was second only to the Bible!
How did Harriet Beecher Stowe help slaves?
It is believed by many that Uncle Tom's Cabin and Harriet Beecher Stowe contributed immensely and were the driving force of the American Civil war. Abraham Lincoln, the President of the United States at the time is supposed to have said, "So you're the little woman who wrote the book that made this great war."
Uncle Tom's Cabin quotes
"Strange, what brings these past things so vividly back to us, sometimes!"
"Scenes of blood and cruelty are shocking to our ear and heart. What man has nerve to do, man has not nerve to hear."
"I make no manner of doubt that you threw a very diamond of truth at me, though you see it hit me so directly in the face that it wasn't exactly appreciated, at first."
"But it is often those who have least of all in this life whom He chooseth for the kingdom. Put thy trust in Him and no matter what befalls thee here, He will make all right hereafter."
"Death! Strange that there should be such a word, and such a thing, and we ever forget it; that one should be living, warm and beautiful, full of hopes, desires and wants, one day, and the next be gone, utterly gone, and forever!"
Why did Uncle Tom's Cabin make southerners mad?
The Southerners were mostly pro-slavery and unwilling to accept that slavery was bad. They claimed that Uncle Tom's Cabin was nothing but a story which was either completely fictional or was partially exaggerated. They would not accept that the story was based on the real conditions of the slaves and called the story outrageous.
Where did Harriet Beecher Stowe write Uncle Tom's Cabin?
Stowe lived in The Harriet Beecher Stowe House in Brunswick, Maine when she wrote Uncle Tom's Cabin.
Is Uncle Tom's Cabin still banned?
Even though Uncle Tom's Cabin was accepted in the North, the Southerners were very angry with the story and believed it to be abolitionist propaganda. Hence, the book was banned in most of the areas there. According to many historians, Uncle Tom's Cabin was the first book to be banned on a national scale.
In a lot of High Schools and public libraries in the United States, the book remains banned for various reasons.
Later years and death
Even during her later years, Harriet Beecher Stowe continued to write letters, essays and novels which included Dred: A Tale of the Great Dismal Swamp which was also popular but none of her other works received the amount of attention that Uncle Tom's Cabin did. Stowe died in Hartford on July 1st, 1896 when she was 85 years old and her body was buried in Phillips Academy in Andover, Massachusets.
Harriet Beecher Stowe Books
Even though she had written a large number of books and essays, a few are truly notable and were popular during her time and posthumously.
Uncle Tom's Cabin
Life of Harriet Beecher Stowe
A Key to Uncle Tom's Cabin
Men of Our Times; Or, Leading Patriots of the Day
American Woman's Home: Or, Principles of Domestic Science
The Pearl of Orr's Island: A Story of the Coast of Maine
Pink and White Tyranny
My Wife and I; Or, Harry Henderson's History
Palmetto-Leaves
The Minister's Wooing
Dred: A Tale of the Great Dismal Swamp
Agnes of Sorrento
Poganuc People: Their Loves and Lives
Household Papers and Stories
We and Our Neighbors; or, The Records of an Unfashionable Street
The Salem Witchcraft, the Planchette Mystery, and Modern Spiritualism
Queer Little Folks
Oldtown Fireside Stories
Legacy
Harriet Beecher Stowe wrote about 30 books that included novels, three travel memoirs, letters and articles. Her fame and popularity were not just for her written works but also her overall contribution through debates and her public stances.
Various museums around the world are dedicated to her, including the places where she once lived. On July 1st, Stowe is honoured with a feast day in the USA. In 1986, she was inducted into the National Women's Hall of Fame. There is a university in Missouri named after her; Harris-Stowe State University.