Abraham "Bram" Stoker (1847 – 1912) was an Irish author. He is best known today for his novel Dracula. He worked as the manager of the Lyceum Theatre and the personal assistant of Sir Henry Irving, the famous actor.
Bram Stoker's Childhood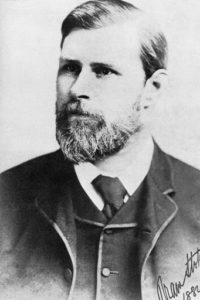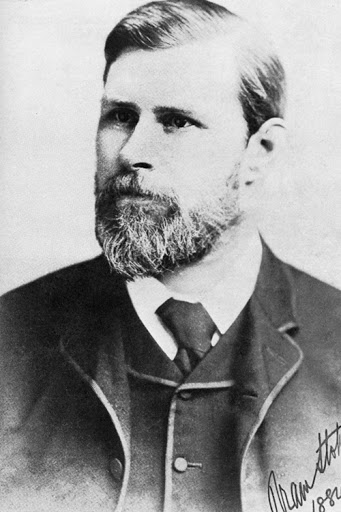 Stoker was born on 8 November 1847 at 15 Marino Crecent, Clontarf, in Northern Dublin. His parents were Abraham Stoker and Charlotte Mathilda Blake Thornley. Stoker was the third of seven children. Both his parents were members of the Church of Ireland Parish of Clontarf and attended the church with their children.
Stoker suffered from some unknown illness until the age of seven, after which he started school. Stoker later said referring to this time, "I was naturally thoughtful, and the leisure of long illness gave the opportunity for many thoughts which were fruitful according to their kind in later years." However, Stoker grew up a healthy child and proved to be excellent at sports at Trinity College, Dublin. Stoker went to Trinity College from 1864 to 1870 and graduated with a B.A degree. He pursued his M.A in 1875.
Stoker was the auditor of the College Historical Society and president of the University Philosophical Society.
Stoker's career in the Theatre
Stoker's interest in theatre grew when he was still a child. While working with the Irish Civil Service, he became a theatre critic for the Dublin Evening Mail. Stoker attracted reader through the quality of his reviews. In 1876, he wrote an appreciative review of Henry Irving's Hamlet and became friends with him eventually.
Meanwhile, Stoker also wrote stories — "The Crystal Cup", "The Chain of Destiny" etc. came out in 1872. In 1876, still a civil servant, Stoker wrote the non-fiction book The Duties of Clerks of Petty Session in Ireland which elevated his reputation as a writer. He was also an art enthusiast and founded the Dublin sketching club in 1879.
Stoker wife was Florence Balcombe, whom he married in 1879. Florence was a celebrated beauty and had been previously courted by Oscar Wilde. Wilde was surely upset but Stoker knew Wilde from his student days and later restored his relationship with him.
He then moved to London and became the theatre manager of Sir Irving's Lyceum Theatre. Through Irving, Stoker was introduced to the high society of London where he met people like Sir Arthur Conan Doyle and James Abbott McNeill Whistler. Stoker idolised Irving, who was one of the most successful actors of his time. Working with him and managing the famous Lyceum Theatre made stoker noticeable in the erudite Society of London. In London, Stoker also met people like Hall Caine to whom he dedicated Dracula.
Other books of Bram Stoker
Stoker started writing novels and stories while working as the secretary of Henry Irving. He began with The Snake's Pass in 1890 and Dracula in 1897. Stoker was also a part of The Daily Telegraph in London and wrote other fictions like The Lady of the Shroud (1909) and The Lair of the White Worm (1911). Stoker also published his Personal Reminiscences of Henry Irving in 1906, which became extremely successful.
Dracula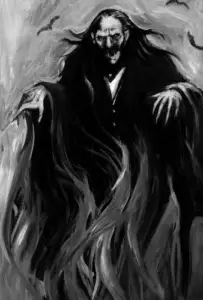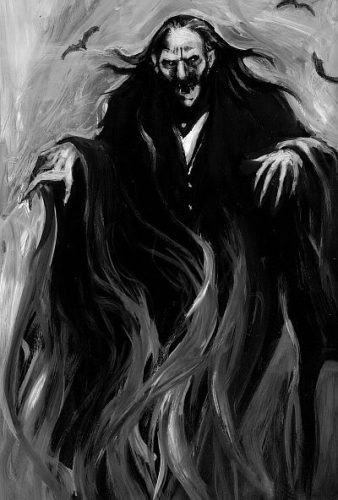 Dracula was a product of intense research and inspiration from various sources. Before writing Dracula, Stoker met Ármin Vámbéry, a Hungarian writer and traveller. Dracula drew inspiration from Vámbéry's dark tales of the Carpathian Mountains. Stoker himself spent several years studying and researching various folk tales and mythologies of vampires in Central and Eastern Europe.
Dracula is an epistolary novel, written in the form of realistic but completely fictional, series of letters, diary entries, telegrams, newspaper clippings etc. it was skill Stoker had developed as a newspaper writer. When it was published, Dracula was considered a straightforward horror novel based on supernatural creatures.
Stoker's loveless marriage, his intense admiration of Walt Whitman, Henry Irving, Hall Caine and close friendship with Oscar Wilde has been speculated by scholars to be an indication of his repressed homosexuality, which might have been the impetus behind the homoerotic aspects in Dracula.
However, in 1912, he demanded the imprisonment of all homosexual authors in Britain. Scholars suggest that it was done out of self-loathing and to disguise his own vulnerability. Stoker began writing Dracula only weeks after Oscar Wilde's conviction for homosexuality.
The original 541-page typescript of Dracula was believed to have been lost until it was discovered in a barn in North-western Pennsylvania in the early 1980s. It consisted of typed sheets with many corrections with hand-written "The Un-Dead" on the title page. The author's name was given as Bram Stoker.
Why did Bram Stoker write Dracula?
It is popularly believed that Stoker based Dracula on the 15th-century Romanian prince of Wallachia, Vlad Tepes, or Vlad the Impaler (also called Dracula in his time). As known through historical sources, he was a terrible ruler and was notorious for his cruelty. His practices inspired a lot of dark tales and myth of supernatural influences.
Stoker himself found Vampire folktales and myth quite interesting. He believed that these kinds of imaginary figures combined beliefs as well as facts. Vampire folktales were popular in most of the Eastern European regions and Dracula is based in Romania, where Vampires were a popular belief.
Cinematic adaptations of Dracula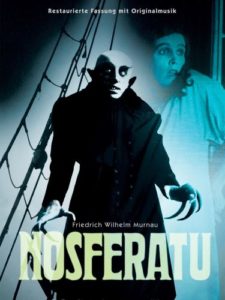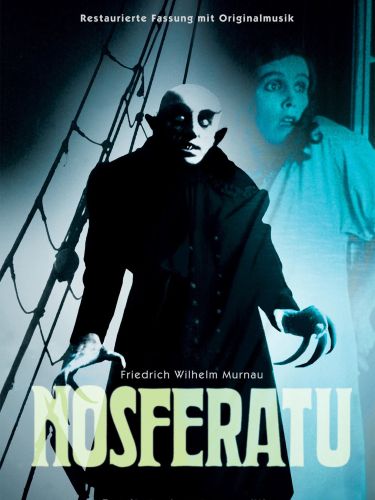 The character of Count Dracula remained popular over the years and featured in numerous adaptations of the novel as well as other films such as Dracula's Daughter, The Brides of Dracula, Dracula's Dog etc.
The first film adaptation of Dracula was F.W.Marnau's Nosferatu starring Max Schreck as Count Orlok, in 1922. However, it turned out to be highly controversial and the film was withdrawn.
In 1931, Bela Lugosi acted as Count Dracula in a film based on Hamilton Deane and John L. Balderstone's play Dracula. It was extremely successful with Lugosi's representation of Dracula as being definitive of the book. In the same year, another movie came by the same title, with Carlos Villarias performed as Count Dracula.
It was a Spanish language version of Dracula with certain stylistic elements quite different than any other production. The Villarias was an actor whose methods were representative of the silent era, with over-the-top body postures and facial expressions.
In 1958, Horror of Dracula appeared with Christopher Lee as Count Dracula. It popularly glamorized the role of Dracula with ample seductive elements inserted. It was one of Lee's many film portrayals of the character. It was a moderately good adaptation.
In recent years, a lot of adaptations with newer representations and interpretations have happened as well. The 2004 adaptation primarily based on the character of Dr Van Helsing starred Hugh Jackman as the eponymous character and Richard Roxburgh as Dracula. The movie was titled Van Helsing and proved to be one of the most entertaining movies on Dracula.
Dracula: Reborn (2012) starring Stuart Rigby was a modernized retelling of Dracula with good visual effects. However, the story, being considerably changed from Stoker's plot, appears a lame at points. The performances by the different actors also got mediocre to low appreciation by critics as well the audience.
Other than that, an Indian movie (Malayalam, to be more specific), titled Dracula 2012 (2013) also appeared with Sudhir Sukumaran as Dracula. It was also a contemporized version and seemed to be a stretch on Stoker's plot.
The novel has also been adapted into many musicals, dramas, operas and ballet. It has had animated versions, comics, televisions series based on the plot. Dracula has enjoyed enormous popularity since its publication and people's interest in it only seems to be growing with passing time. Dracula practically launched the entire vampire subculture in the second half of the twentieth century, with more than two hundred films being made on it till date.
Bram Stoker's death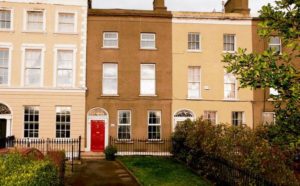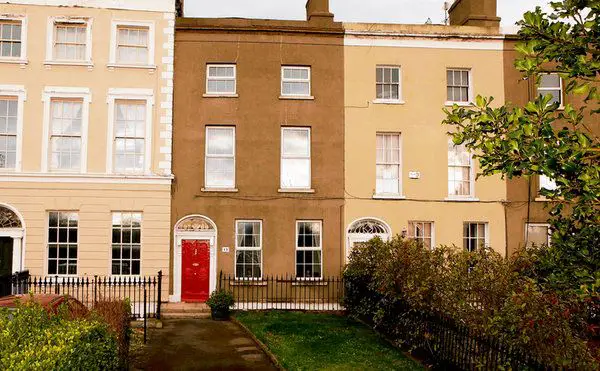 Bram Stoker died on 20th April 1912, in London. He was cremated and his ashes were displayed at Golders Green Crematorium in north London. Stoker's collection of short stories titled, Dracula's Guest and Other Stories was published posthumously in 1914, by his widow Florence Stoker.