Dion Boucicault  (Dionysius Boursiquot) was born on 26 December 1820 in Dublin to a French refugee (wine merchant) and an Irish mother who was divorced before he was born. He was sent to England for his later studies but the aspiring actor dropped out from the London University in 1837 and made his life count.
Start of Dion Boucicault's Interest in writing
He started writing dramatic sketches At Dr Jamieson's Academy, Brentford. Soon after he took up stage work under the pseudonym Lee Moreton, in October 1838. He then submitted his first play in 1840 to Mme Vestris at Covent Garden but was rejected.
Later, due to an error by his stage name he managed to converse with Charles Mathews and the manager of the convent garden to read up a script which later became his first success.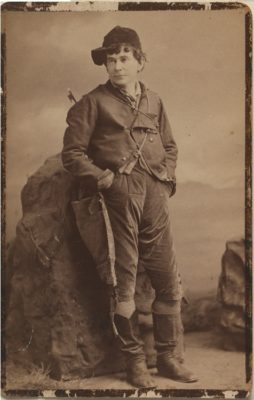 Famous Plays by Dion Boucicault and his Marriages
London assurance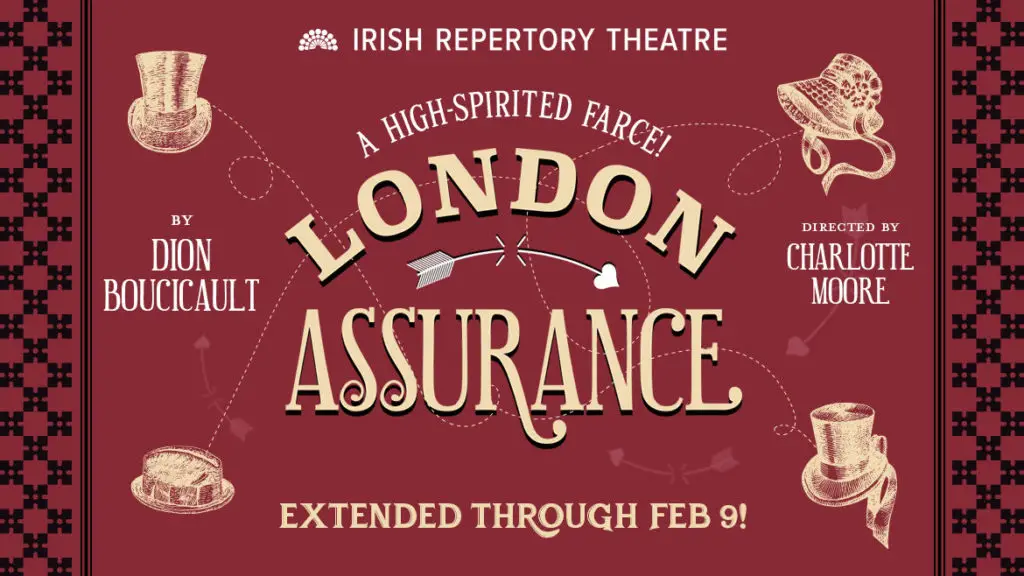 'London Assurance' was performed on 4th March 1841 which became the turning point in Dion's life. It was premiered in Theatre Royal, Covent Garden, London when he just 20 years of age. The play is a five-act play which was Dion's second play but was his first production.
The play was originally titled 'Out of Town' and was first produced by Charles Matthews and Madame Vestris's company.   It was a parody of earlier English comedy dramas and it anticipated the modern social dramas. The play was a huge success and in the 20th century, the play was revived several times.
It is a high-spirited comedy melodrama, Sir Harcourt Courtly a frivolous and lustful character travels to Oak Hall to meet his bride-to-be. The young and charming Grace Harkaway, the bride-to-be, who earns £15,000 a year.
When the lively and gorgeous Lady Gay Spanker joins the wedding, the bridegroom becomes too captivated to notice that he would be wife, Grace is slowly falling for his son Charles. Charles who has only come for the money, as he owns his creditors. The bizarre parade of kooky characters and the comical events hold the readers in this classic comedy.
Dion Boucicault's First Marriage
It was profitable for the theatre managers to adapt a French play than to gamble on new ones. And hence to persuade the managers and earn his livelihood he started adapting. Due to lack of proper international copyright laws, it was easier to adapt without getting caught.
Dion then moved to Paris in 1844 and lived there for a while. He then married Anne Guiot, a French widow with a big fortune and income, On 9 July 1845. But soon she died in March 1848 on one of their vacations. Despite the inherited fortune, Dion was still unable to clear his debt.
He lived in Paris for a period of four years from 1844 to 1848. Ben Webster helped Boucicault to get out of his debt after which he wrote another play which was an adaptation of Charles Dickens's The Cricket on the Hearth published in 1845.
Dion Boucicault' Second Marriage
He then came back to London where he adapted French romantic melodrama and got involved with the new lessee of princess's theatre, Charles Kean. In 1850 he performed his piece the vampire along with Kean's 19-year-old daughter, Agnes Robertson.
He learned the technique of performing scenes of sensational value at the stage which helped him survive in the United States. In 1853 Agnes and Dion eloped to the US where he lived for sixteen years and in many of his played Agnes performed the lead roles.
He started writing quasi-realistic and topical plays which were filled with sensational scenes and innovative techniques. In, 1860, Dion and Agnes, his second, soon joined Laura Keene's theatre and started their series of his popular Irish plays—The Colleen Bawn premiered in 1860), Arrah-na-Pogue in 1864, The O'Dowd in 1873, and The Shaughraun in 1874.
Dion Boucicault' Third Marriage
They then returned to London in 1862 and provided joseph Jefferson with a successful adaptation of rip van winkle which was published in 1865. He again went back to the United States where he remained for a while excluding the trip he had to Australia in 1872, where he remarried and disavowed his previous marriage with Agnes Robertson in 1885.
The Poor of New York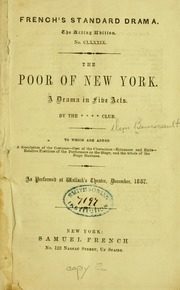 Premiered in 1857, the melodramatic American play revolves around the painful efforts of a middle-class family to curb the newly hit financial panic of 1857 and the battle against a wicked banker.
The play was a heroic piece for the achievements of the family at the time of crisis. It was an immediate success and was performed around the whole of Europe. Boucicault presented it with different titles to reflect the locales about the play.
Octoroon by Dion Boucicault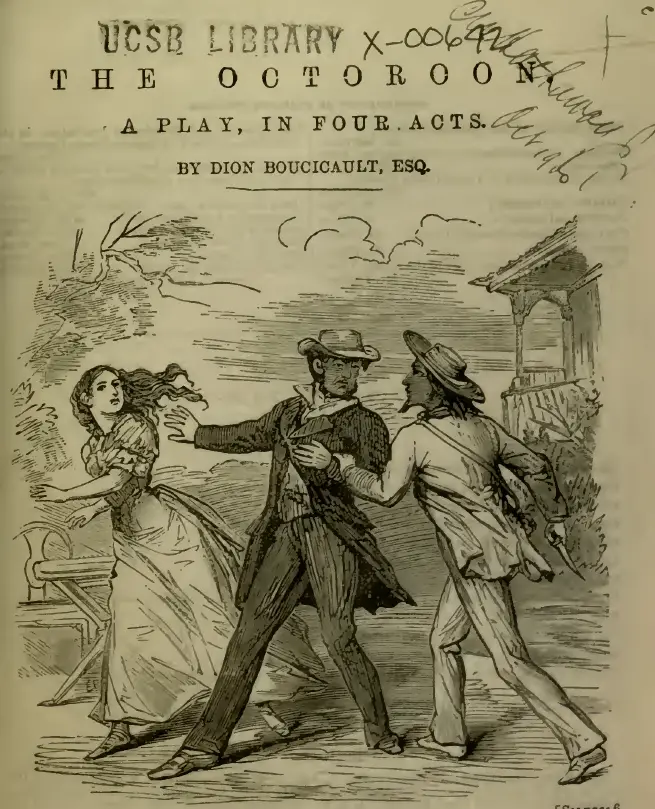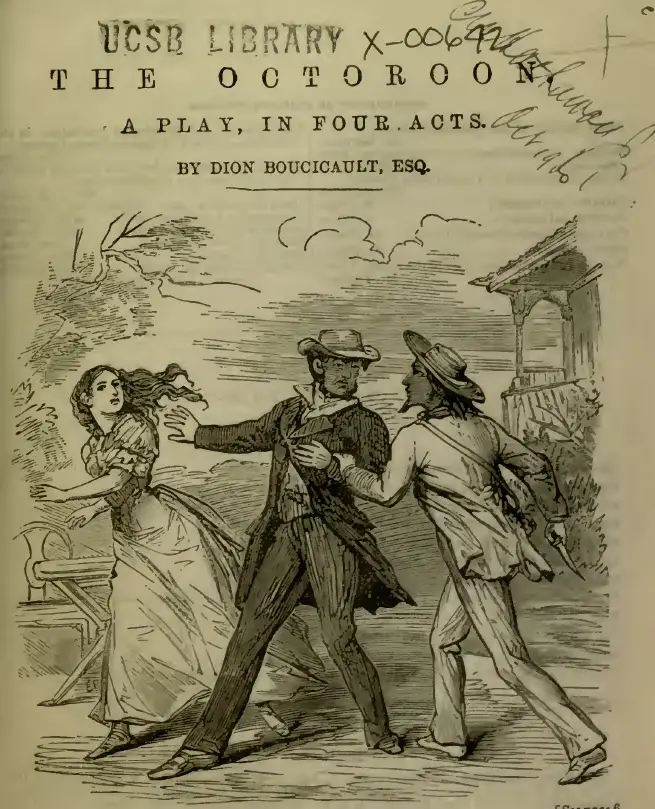 It was premiered at The Winter Garden Theatre, New York City in 1859. One of the noteworthy plays of Dion Boucicault remains extremely popular during its time. It is an American melodrama which has been classified as s slavery play. He adopted the play from the novel The Quadroon written by Thomas Mayne Reid in 1856.
It could evoke various antislavery sentiments and be used as a significant tool by abolitionists. Over a century later, the octoroon remains a valuable resource that compares the courage of the nineteenth-century play writers who dared to bring the deadly issues of slavery to the stage.
The Vampire by Dion Boucicault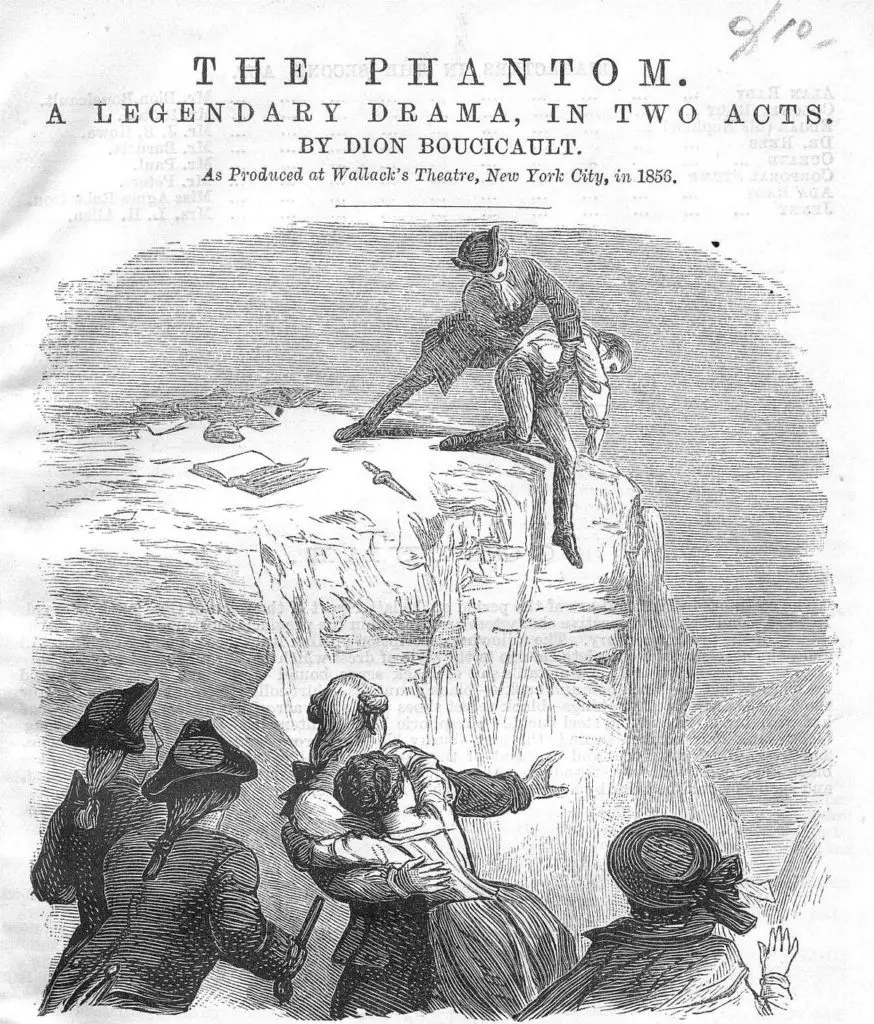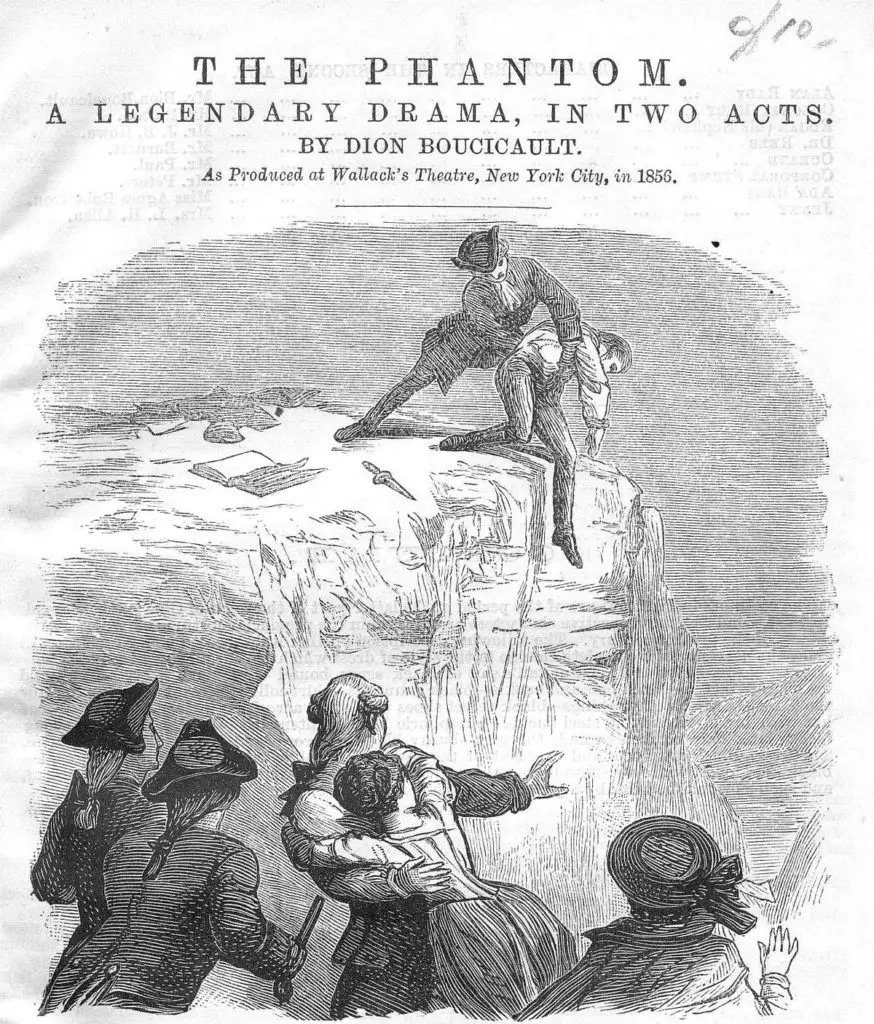 The two-act melodrama was premiered at Princess's Theatre in London in 1852. Dion renamed the play as The Phantom when he visited the United States, where it was performed in Philadelphia in 1856. The play revolves around the story of two different confrontations with a puzzling phantom.
His other famous works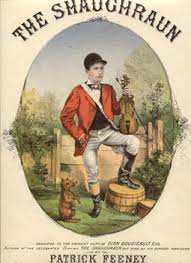 The Bastile (1842), Old Heads and Young Hearts (1844), The School for Scheming (1847), Confidence (1848), The Colleen Bawn or The Brides of Garryowen (1860), Jeanie Deans (1860), Arrah-na-Pogue (1864), After Dark: A Tale of London Life (1868), The Shaughraun (1874) and The Jilt (1885).
Later life of Dion and his Death


Dion Boucicault wrote about 150 plays in his career of 55 years and created a caricature to the stage characters. He brought detailing to the drama business and his social themes concerns predicted the future development of the drama in the countries of Europe and America.
Until his death, he wrote some of his unsuccessful plays and taught in an acting school in New York. He lived with his third wife in New York till his death on 18 September 1890. Ironically, Boucicault died soon after the beginning of Tre land's Literary Renaissance. Authors credit him for extending the stereotypes like the assimilating, loquacious, feisty Irishman known from Elizabethan and Restoration plays into the modern drama business.