The Early life of Douglas Jerrold
Born on 3rd of January 1803, Douglas William was an English writer, journalist, humorist and dramatist. He was born in London to an actor father, Samuel Jerrold. His father had a theatre on lessee but as people judged he was not successful as an artist. Douglas didn't have a regular education.
Whatever his learnt was from the theatrical company members and since he turned out to be of a studious kind he was able to learn not only English but also French, Italian and even Latin very quickly his lessons helped him in his familiarization with drama.
He used to act in his father's theatre sometimes as a young boy or young man but he didn't have much to do there. Two years from 1813, he served as a midshipman at navy. He was too carefree and too generous for the duty and therefore returned to London in 1816.
He then became a printer's apprentice. To earn a little extra after his act father's job wasn't left with any more prize money, he joined the printing office of Sunday monitor in 1819. Soon he started composing stories, plays which published in Sixpenny Magazine.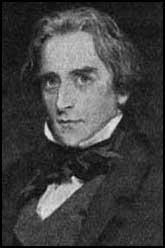 "A blessed companion is a book, — a book that, fitly chosen, is a lifelong friend, and a book that, at a touch, pours its heart into our own."
He once sent criticism of the opera Der Freischiitz and the next day the magazine sent him a flattering note with an invitation for his contribution to the magazine. He then became a compositor in the Sunday newspaper also.  This was his start in the field of journalism.
In 1820 he wrote his dramatic composition which was titled 'More Frightened than Hurt and was produced in London.  It got translated in French as well as was retranslated in English twice.
In 1821 he wrote a comedy play which was retrieved by Sadler's Wells theatre titled 'More Frightened than Hurt'. Soon in 1825, he started producing plays for Davidge of the Coburg Theatre.  After the success of Paul pry in 1827, Jerrold became a resident of Coburg theatre.
In 1829, due to a quarrel between the star actor Davidge of the theatre, Douglas left Coburg taking his plays (three-act melodrama: Black-eyed Susan, and, All in the Downs) which were later brought by R. W. Elliston of the Surrey Theatre. Both of his melodramas were a huge success.
Due to his heroic and charming acting, it looked like the whole London flowed in the theatre. Douglas made quite a sum from those acts. His fame as a dramatist was set due to the success of these plays.
His morals and ethics didn't allow him to adopt any French plays even after many perusals from the people. He wanted his work to be original and dedicated to theatre.  Drury lane produced several Douglas's play and the first one was 'The Bride of Ludgate' which was produced on 8 December 1831.
Many theatre houses were ready to collaborate with Douglas just like Adelphi and others. Soon he became co-owner of the Strand Theatre with his brother in law, W.J. Hammond. But to his despair, the partnership was soon dissolved.
He wrote his only tragedy while the partnership was alive, which was titled 'The Painter of Ghent'. He installed himself as the main actor in the play, but it did not gain much success.
In the same year of 1831, he started his Punch in London and later in 1841 he joined John Leech, Henry Mayhew, and Mark Lemon to form The Punch magazine. Like the original punch, he wanted the Punch Magazine to publish satirical humour and political comments.
Jerrold with Mayhew wrote several articles on a social cause and especially on the inequality in 19th century Britain. It was because of their efforts that in the 1840s the Punch Magazine became the best radical magazine of those times.
Famous works of Jerrold
Some of Jerrold's famous books are At Home in Paris (1871), Life and Remains of Douglas Jerrold (1859), A Story of Social Distinction (1848), The Life of George Cruikshank (1882),   The Best of all Good Company (1871-1873), Cent per Cent (1871),  Up and Down in the World (1863),  and The Children of Lutetia (1864).
His other famous works are:-  Cakes and Ale (1842), Men of Character (1838), "Job Pippin: The man who couldn't help it", The Chronicles of Clover nook (1846), A Man-made of Money (1849),  The Story of a Feather (1844), and St Giles and St James (1851).
Black-eyed Susan (1829)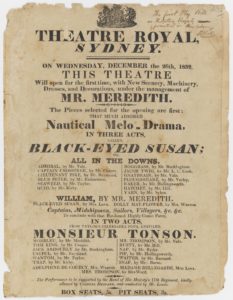 A Melodrama produced by the Royal Theatre in Sydney, owned by Douglas William Jerrold, in 182. It is a comical play written by the father of nautical drama, Douglas William Jerrold. The story revolves around a patriotic sailor who goes to fight Napoleonic wars for three years and when he sees comes back the misery of her wife because of the cruel landlord who harasses her.
Then his another smuggler Hatchett, who tries to pursued Susan, Williams wife to accept the bait that his husband is dead so that he could have advanced over her. But with the arrival of William, the dreams of smuggler were destroyed and his plans were all ruined.
Further to test their relationship and to their very hardships, Williams own captain tries to seduce Susan in a drunken state. He then out of temper kills the captain. Eventually, he was arrested and court marshalled and sentenced to be hanged for killing his senior officer.
When all was said and done a twist comes when an interesting truth comes out that William was discharged from his duties just before he tried to kill his senior officer and therefore now he is a free man.
The Rent Day
It is another English melodrama by Jerrold which was first performed in 1832 and was first played at a theatre named theatre royal in 2009 in bury St. Edmund's, Suffolk.
The domestic play starts with the introduction of the very colourful characters starting with the acquisitive appraiser named Bullfrog, immoral, untrustworthy, and exploitative Silver jack, and deceitful royalty  Crumbs.
The act starts with crumbs a malicious landlord tries to exploit the farmer tenants to give excessive rents. The play revolves around the struggle of framers to raise enough money so that they can avoid eviction from their emotionally attached land. The protagonist of the play Martin Heywood's fright against repossession and the abuse of farmers.
Jerrold wrote many humorous and political articles for Punch Magazine for sixteen years from 1841. Some of the famous articles include Punch's Complete Letter-writer (1845), Mrs. Caudle's Curtain Lectures (1846) and Punch Punch's Letters to his Son (1843).
Charles Dickens who was a good friend of Jerrold describes one of his book 'The Story of The Feather', published in1844, as 'a beautiful book' in his letters.
Jerrold edited many magazines including Jerrold's Shilling Magazine (1845-48), Lloyd's Weekly Newspaper (1852-57) and Illuminated Magazine (1843-44), a journal published by his friend, Herbert Ingram.
Later Life and Death of Jerrold
He wrote several comedies till 1854. His last piece was titled 'The Heart of Gold: a drama in three acts [and in prose]' and was published in London. Jerrold's later life and death is much debated until now.
Theorists, researchers still go to his country, his house and try to find out what happened but till date, the only truth which is known is that died in his house, Kilburn Priory, in London on 8th June 1857.
Douglas Jerrold is more known for his brilliant wit than for his brilliant writings. He was the first one and probably the only one who tried to bring out the English drama and to produce original theatrical work and not the adaptations from French.
There are several entertaining works of Jerrold but the common lead to his writings are his satirical humour or the pungent wit which added interest in his writings.